Review: Cooler Master MH710 Wired Gaming Earbuds
Gaming earbuds...by Cooler Master? You read that right!
Special thanks to Cooler Master for sponsoring the gaming earbuds featured in this article.
Mention the name Cooler Master, and chances are, images of their CPU coolers and PC cases would come to mind - unsurprising really, given that they are market leaders when it comes to these two categories of PC hardware. Did you know that they have an extensive line-up of other PC peripheral products, including audio products too?
For today's article, ALKtech checks out a pair of gaming earbuds by Cooler Master - the MH710. Having been released on the market for several years now, have the MH710s withstood the test of time, especially against other competitor offerings from the likes of brands such as Kingston and Razer? Read on to find out!
Summary of Specifications
Earphone Driver: 10mm neodymium
Earphone Frequency Response: 20Hz - 20000Hz
Earphone Impedance:

16 Ω

Microphone Type: In-line, omni-directional

Remote Control: Yes, single button, in-line type

Connectivity: 3.5mm 4-pole jack

Weight: 16.7g
Packaging & Accessories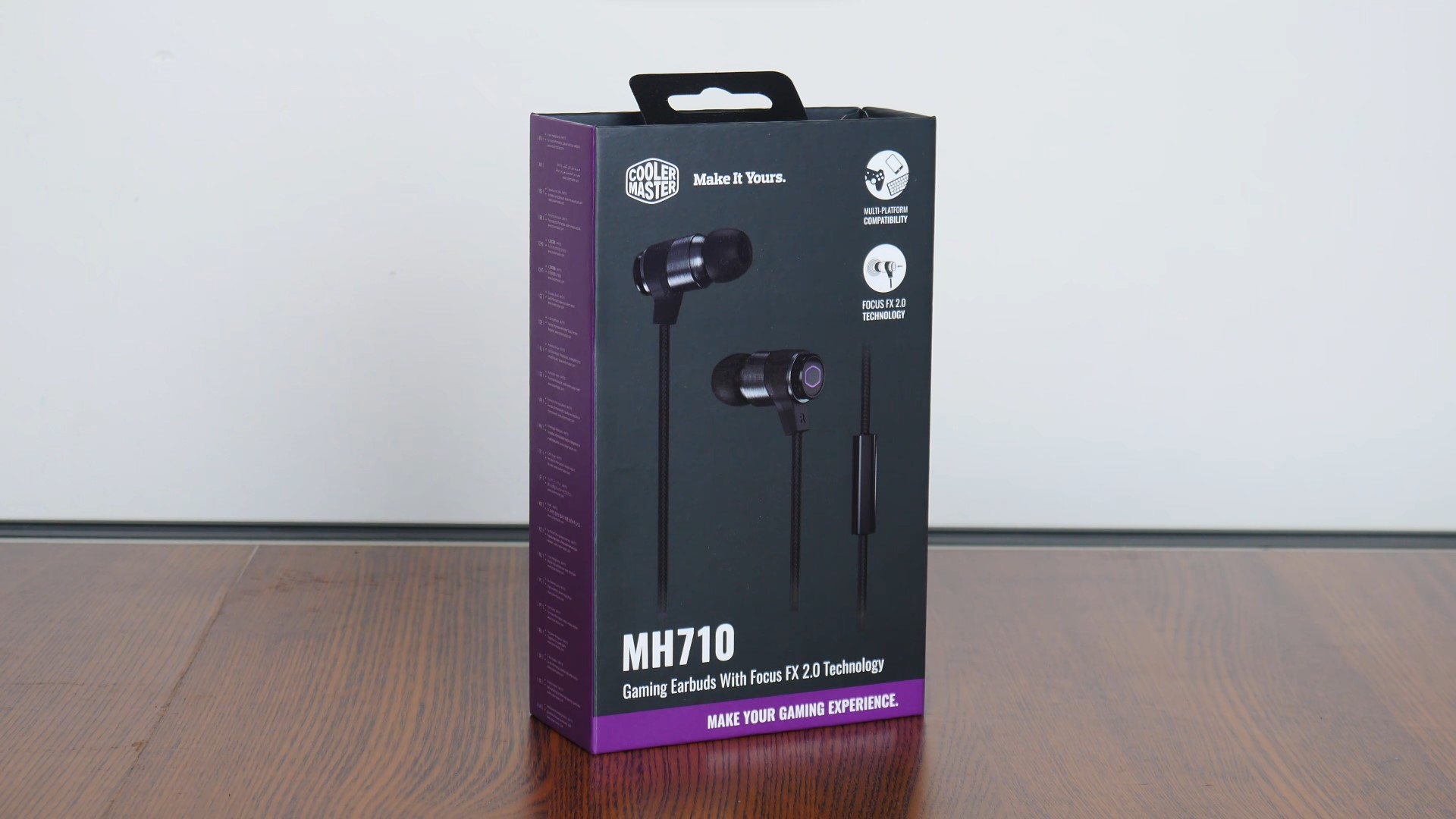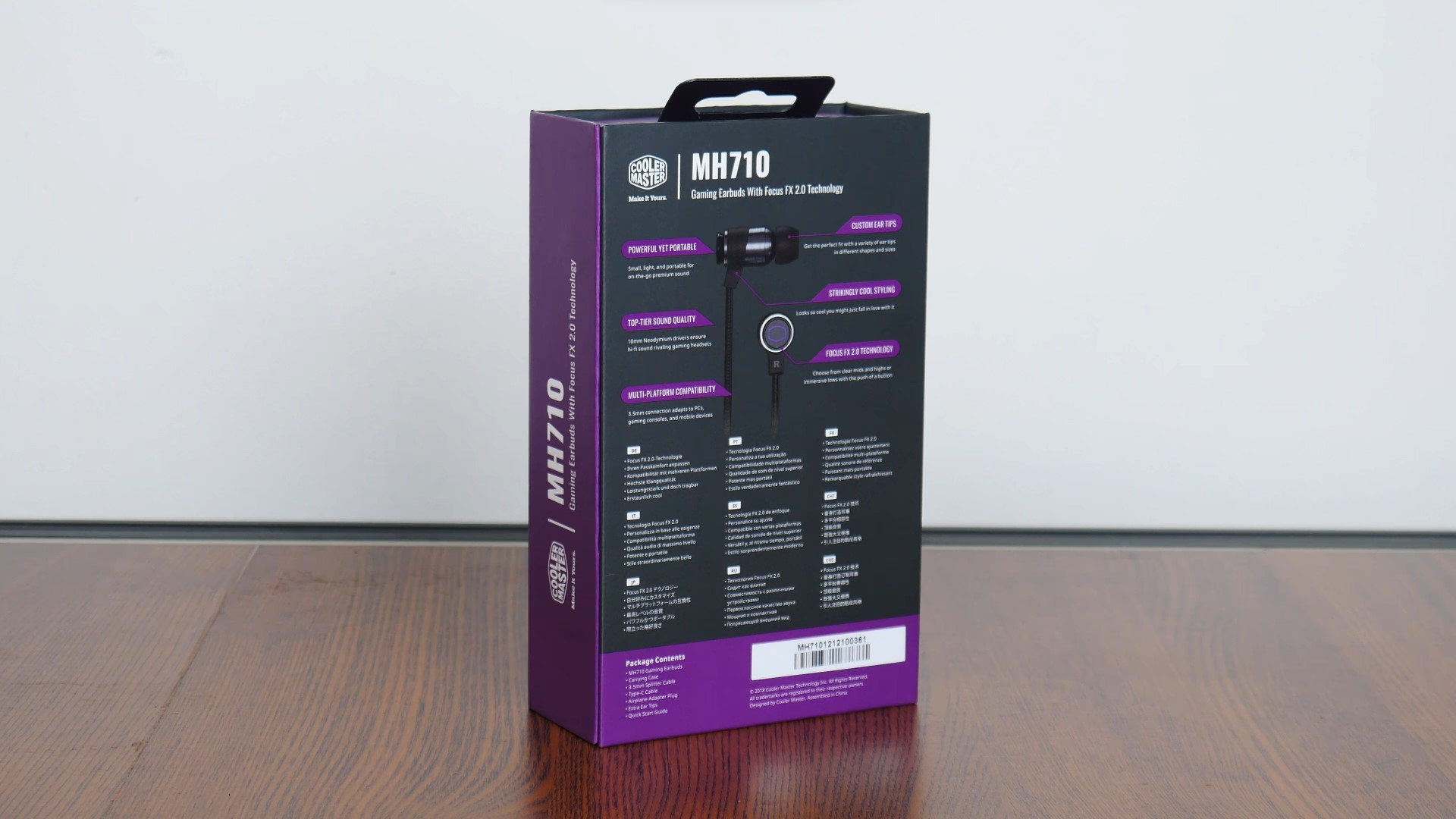 The MH710's packaging is pretty much par for the course for a Cooler Master product, with a black and purple colour scheme that is in-line with Cooler Master's brand identity.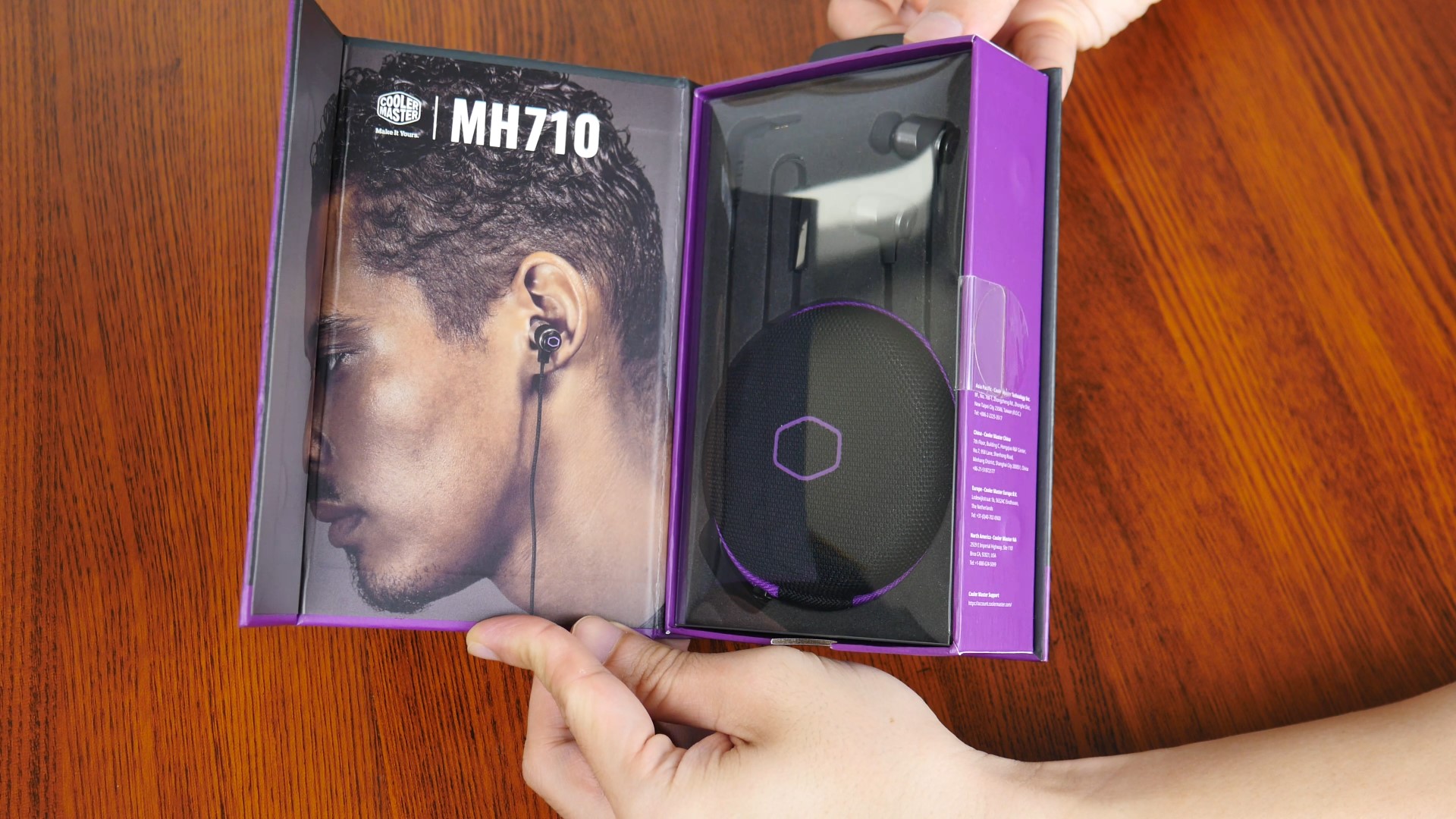 The box has a lid that can be flipped opened to reveal its contents, which are visible through a transparent plastic window. The flap of the lid is held in place by magnets, and on the whole, the packaging feels well-built and gives a good first impression.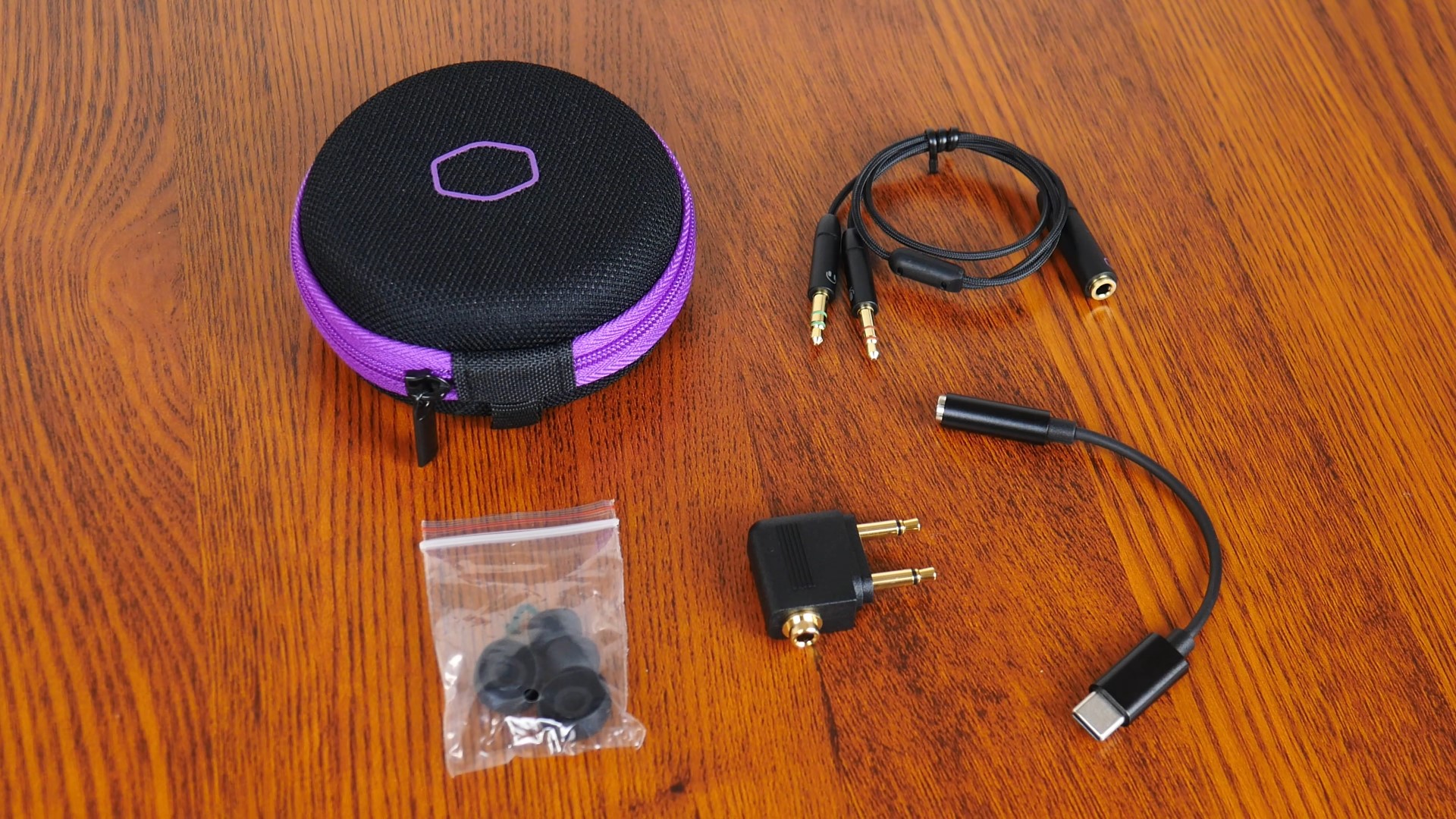 The following accessories are included with the earbuds:
Carrying case
Y-splitter cable (for use with PCs that have an audio out jack and microphone in jack)
2 sets of ear tips (different sizes)
Airplane headphone adapter
3.5mm to USB Type-C adapter cable
User guide and warranty information leaflets
As can be seen, Cooler Master's real generous when it comes to the kit that's been included with the MH710 - the included accessories should cover pretty much every single use case that end-users may use the earbuds for.
Aesthetics & Build Quality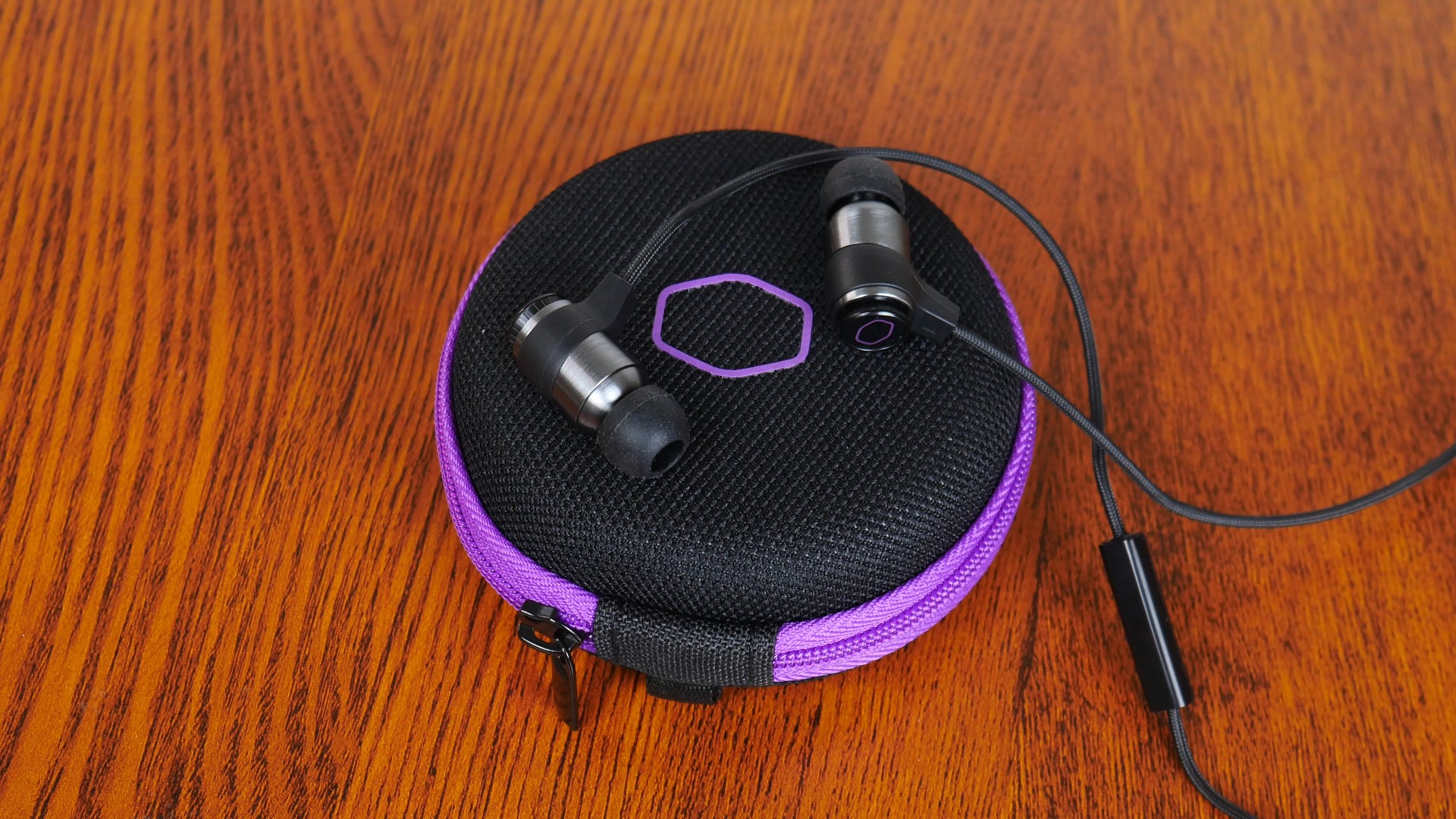 The MH710 comes in a black and gunmetal grey colourway, with an aluminium case that lends a premium look and feel to the earbuds.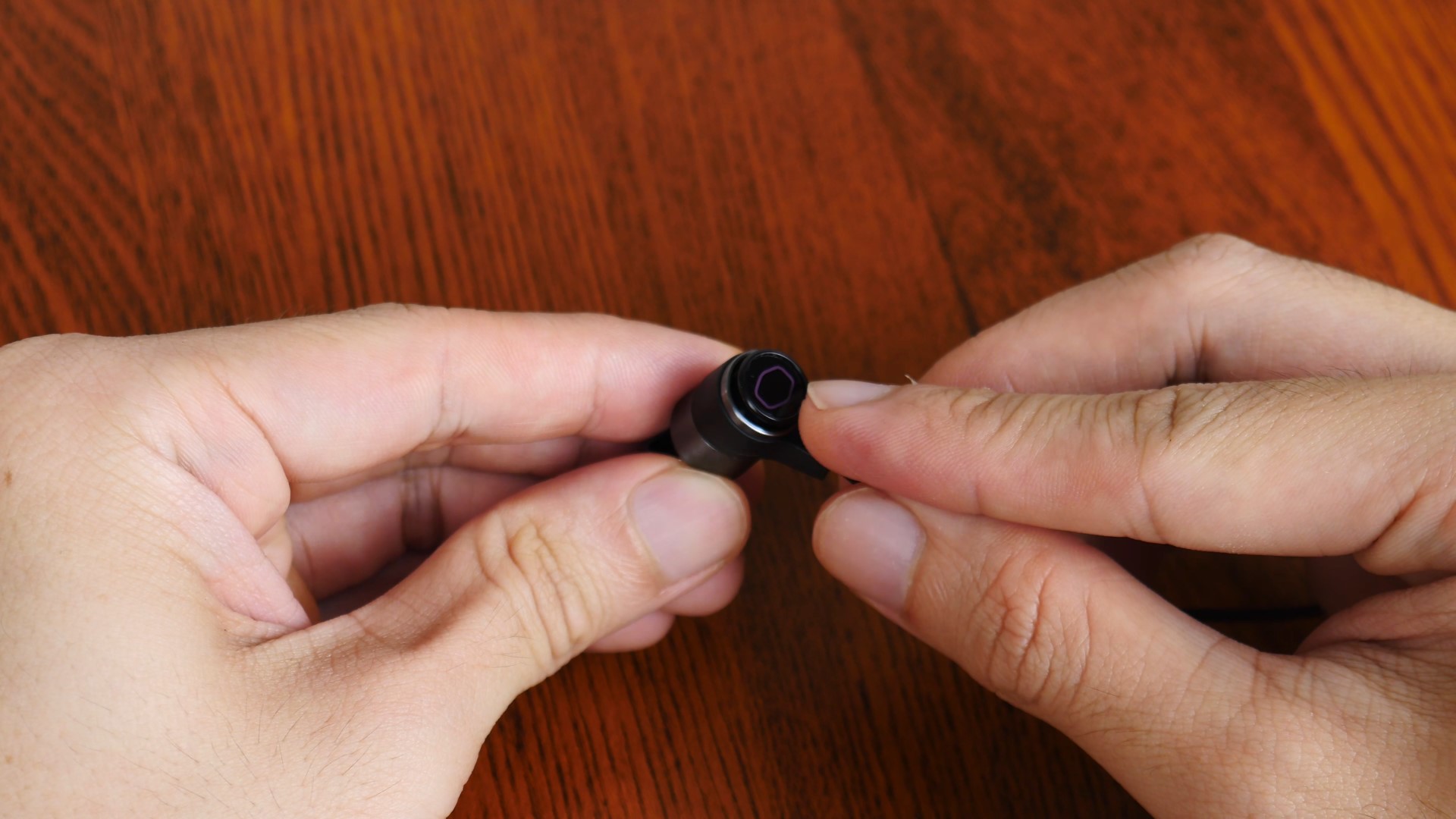 For a splash of colour, we've got the Cooler Master logo in purple at the end of both earbuds, where you'll notice that the said logos are printed on physical buttons that allow end-users to toggle between two preset audio profiles, a feature that Cooler Master calls "Focus FX 2.0" - more on this later on in this article.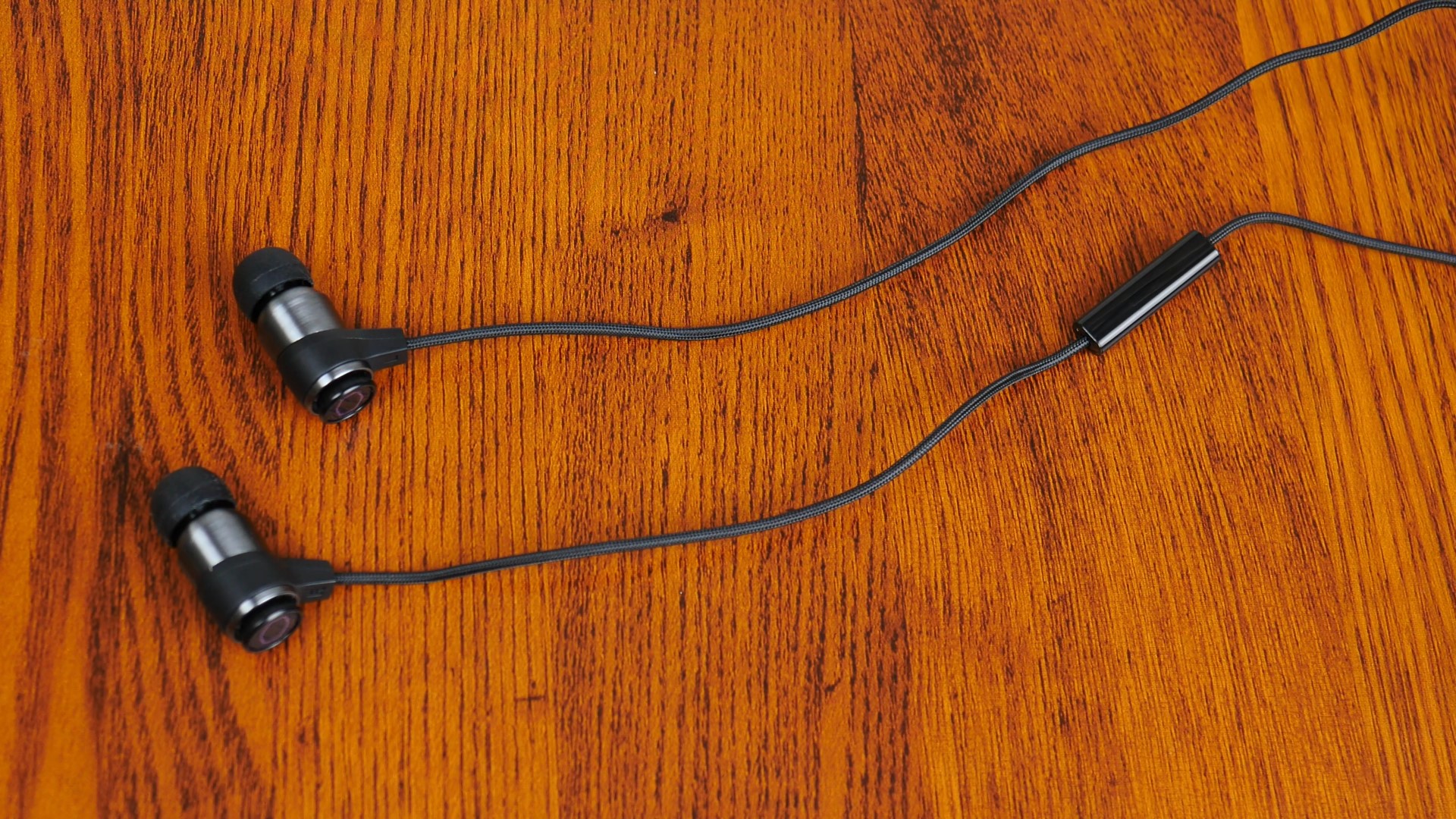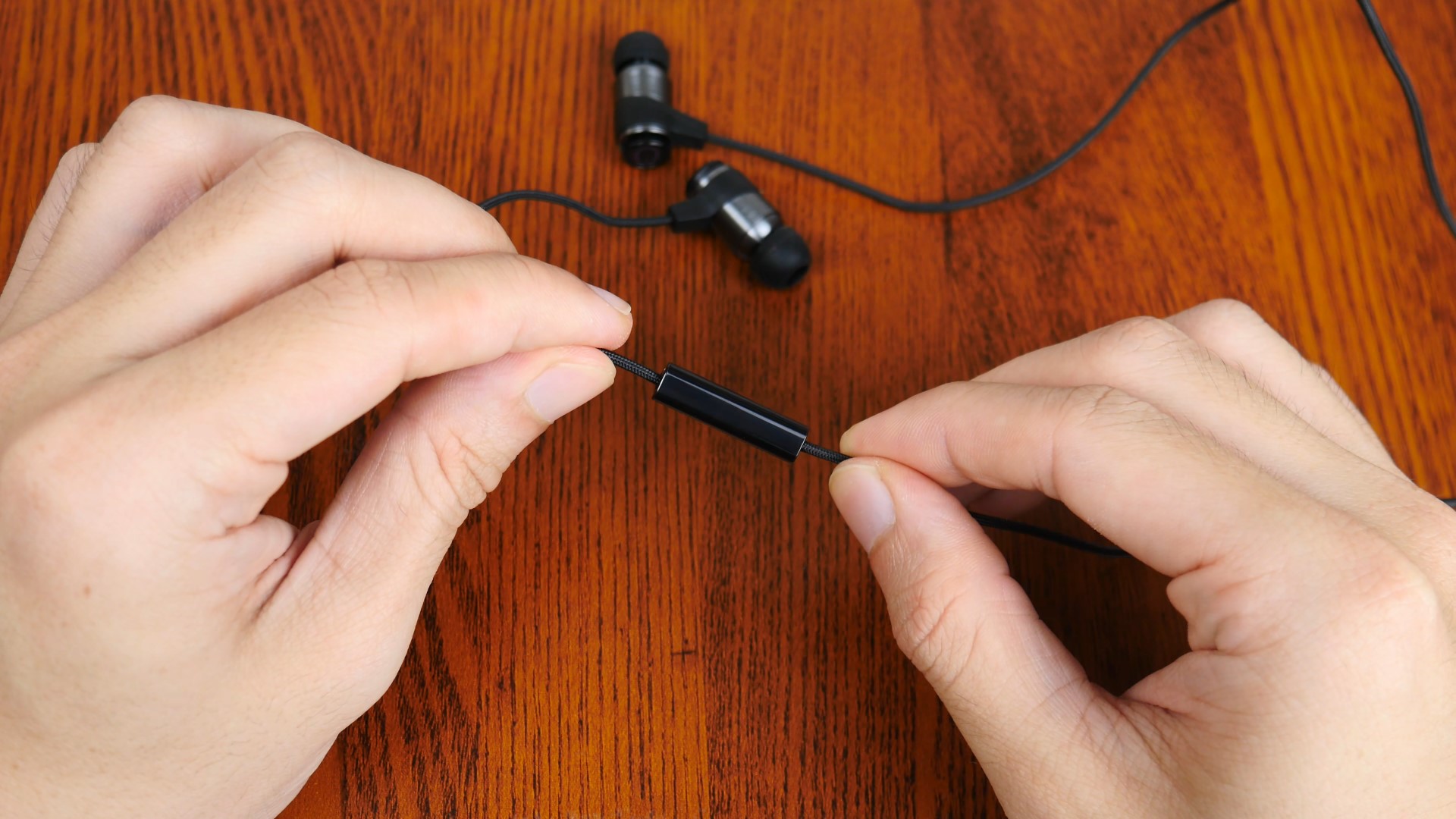 The earbud's cables are braided with a fine weave, further enhancing their appearance and perhaps durability against wear and tear too. An in-line remote control is included on the cable of the right earbud - the said remote control is a single-button affair that can be used to control music playback as well as to pick up and hang up calls on supported devices (e.g. smartphones). The housing of the remote control also houses the MH710's built-in omni-directional microphones.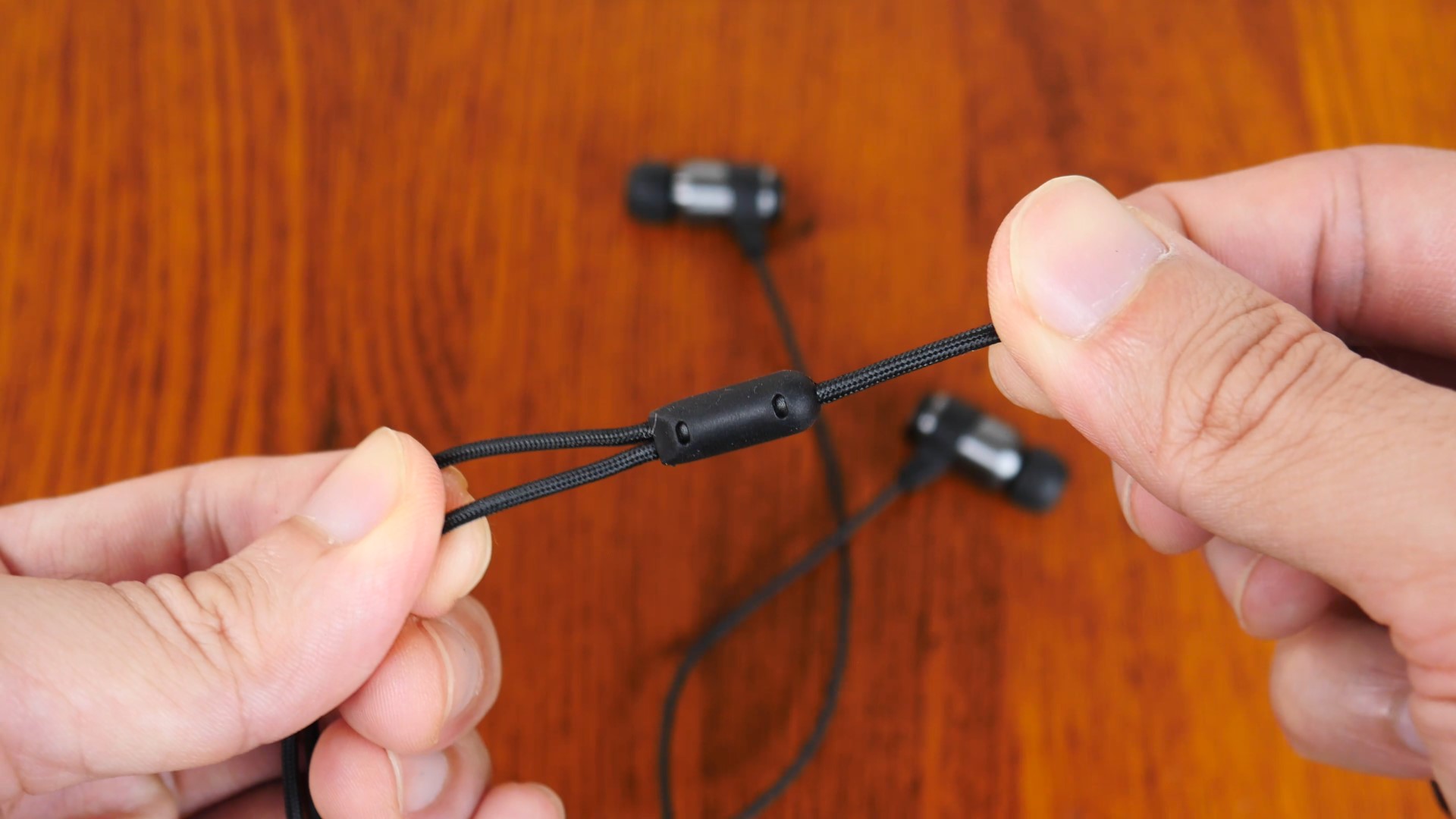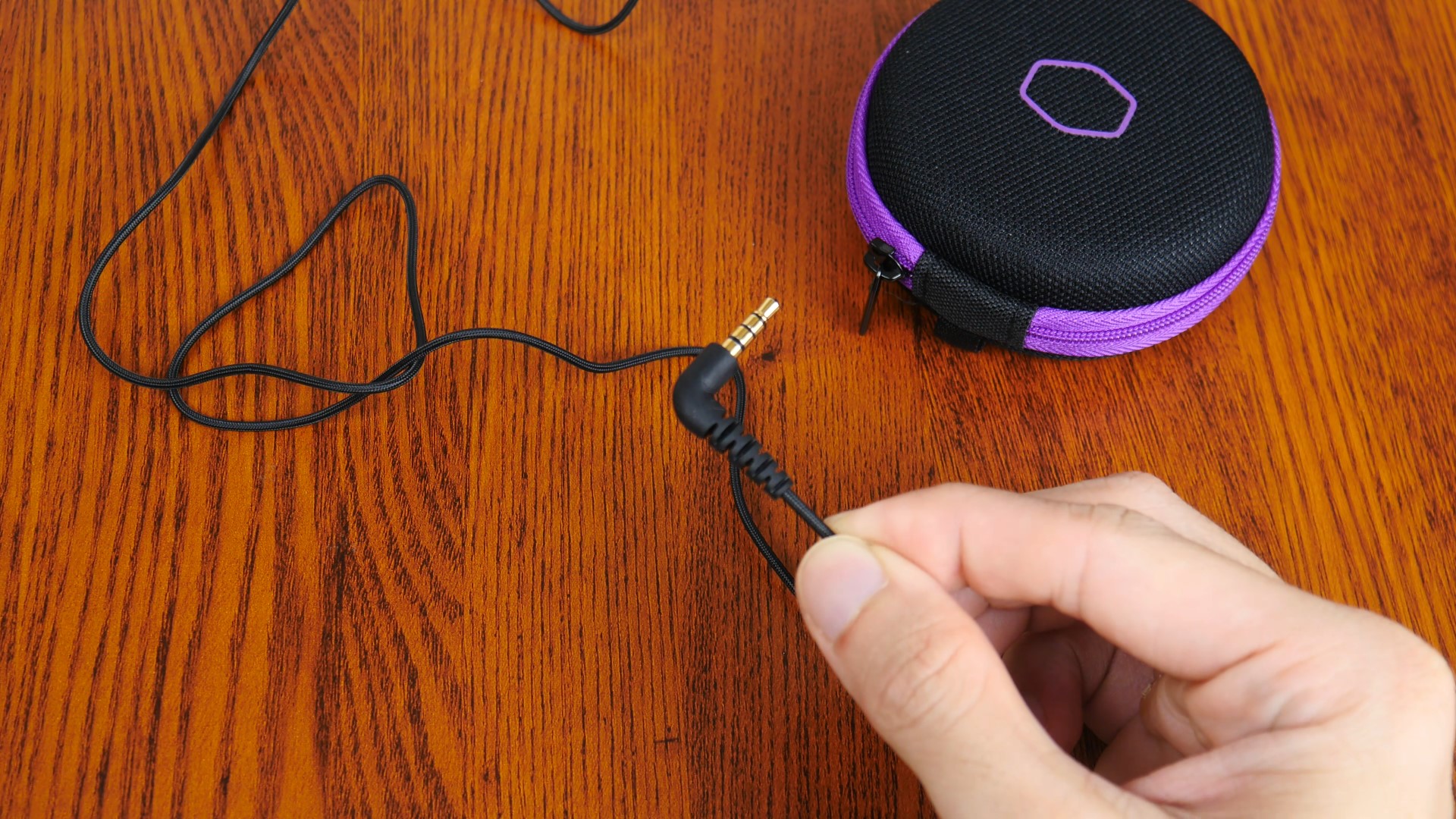 Moving down the cable of the MH710, we see that the earbuds do not come with adjustable keepers, and has a L-shaped 3,5mm jack. The housing of the 3.5mm jack is made of rubber, with ribbed edges where the housing meets the braided cable so as to accord some flexibility.
Focus FX 2.0 Technology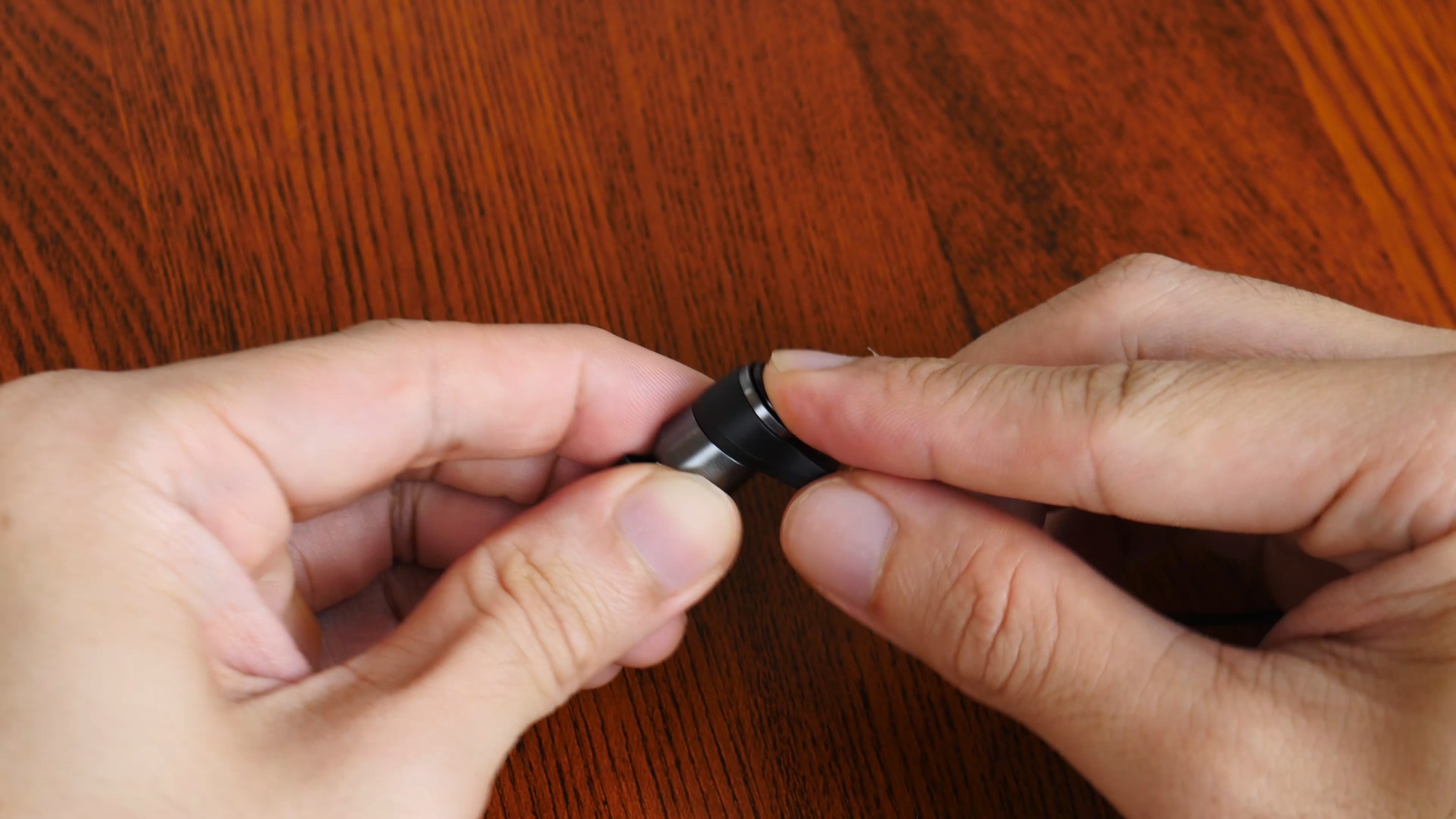 As mentioned earlier on in this article, each side of the MH710's earbuds come with a button that allows end-users to toggle between a "Movie/Music" mode and a "Game" Mode - these are essentially preset audio profiles that allow for changes on the fly via the said physical buttons, and can be activated with just a simple push.
Do note that the buttons operate independently of each other, where clicking say, the button on the right earbud, will only toggle the audio profile for the said right earbud without changing the audio profile of the left earbud. That is to say, end-users will need to rely on their own hearing to determine which audio profile setting each earbud is on, so as to manually synchronise their settings across both earbuds.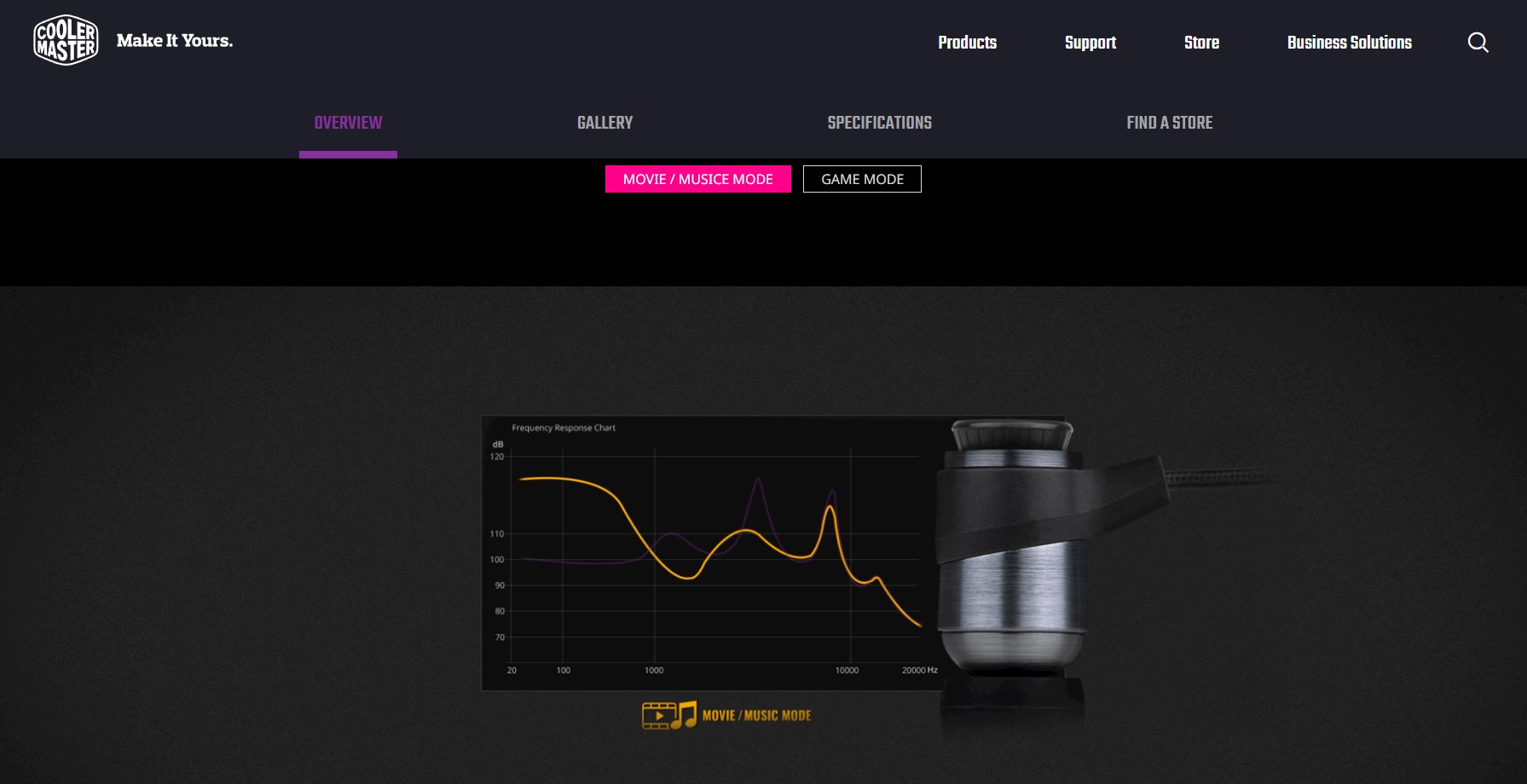 As can be seen in the screengrab above from the MH710's product page that can be found on the Cooler Master website, the "Movie/Music" mode bumps up the lows significantly as compared to the "Game" mode, where the bass becomes significantly more pronounced.
Usage Experience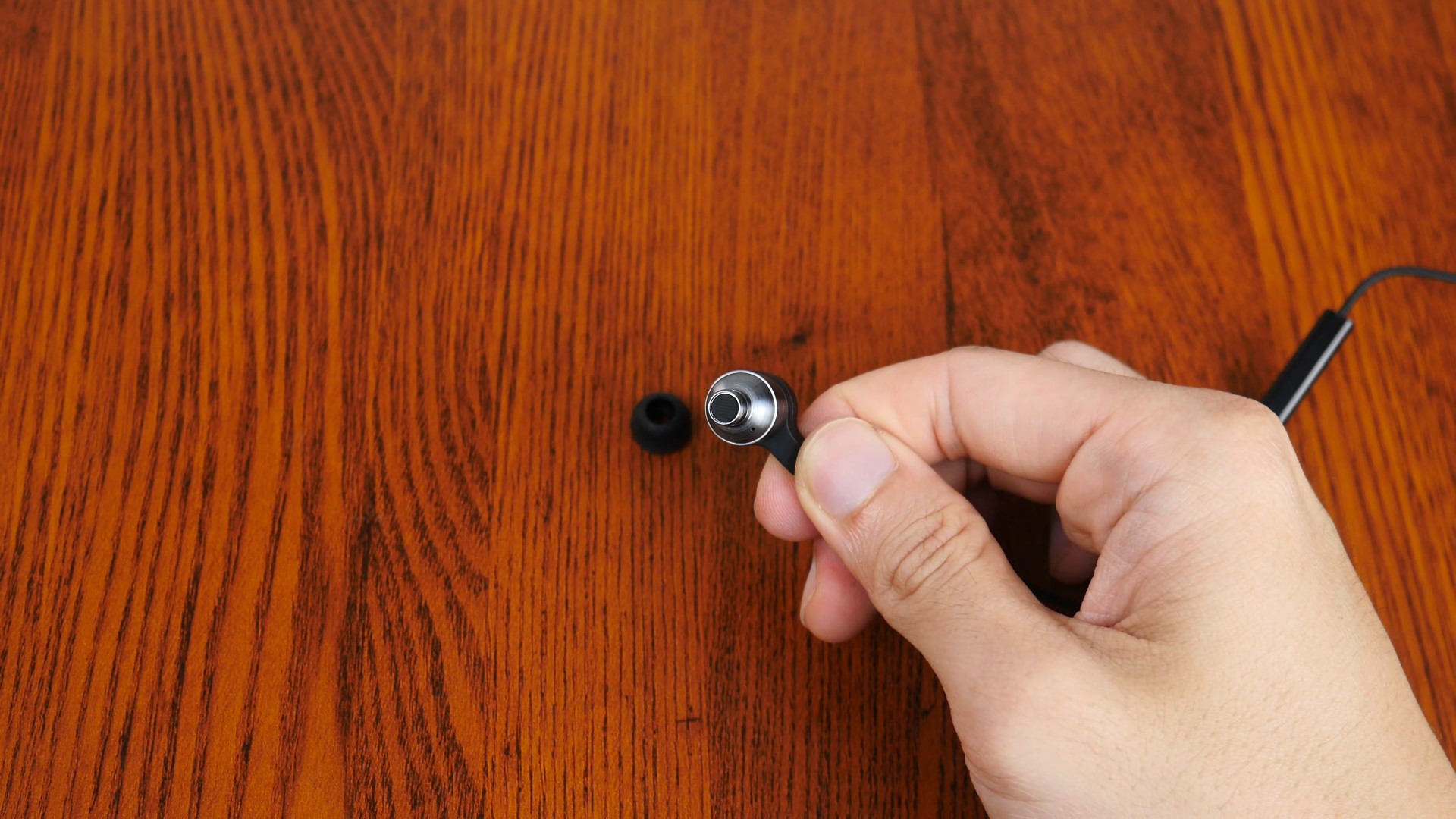 I played Fortnite for about an hour or so with these earbuds, and enjoyed using them on the "Movie/Music" mode, where to my non-audiophile ears, I found that the MH710s served up a decent amount of bass with a good level of detail for the mids and highs. The "Game" mode on the other hand, tuned down the lows significantly, which could be helpful in say, allowing gamers to pick up subtle noises like in-game footsteps. Given a choice though, I'd stick with the "Movie/Music" mode when gaming or listening to music, as I felt that it offered a more balanced soundscape.
Wearing comfort was also not an issue, where I used the earbuds with the medium-sized eartips that came pre-attached to the MH710. As the earbuds have a long-ish cylindrical shape, I found that they do stick out from your ears quite a fair bit more than earbuds with shorter profiles, but this did not have a bearing on my usage comfort.
I found the microphone quality to be pretty decent too, where the MH710 would definitely get the job done for audio communications when gaming with friends, or to take conference calls for work purposes. For an audio sample, do check out the YouTube video review for this pair of gaming earbuds, which can be found at the top of this article.
Conclusion & Pricing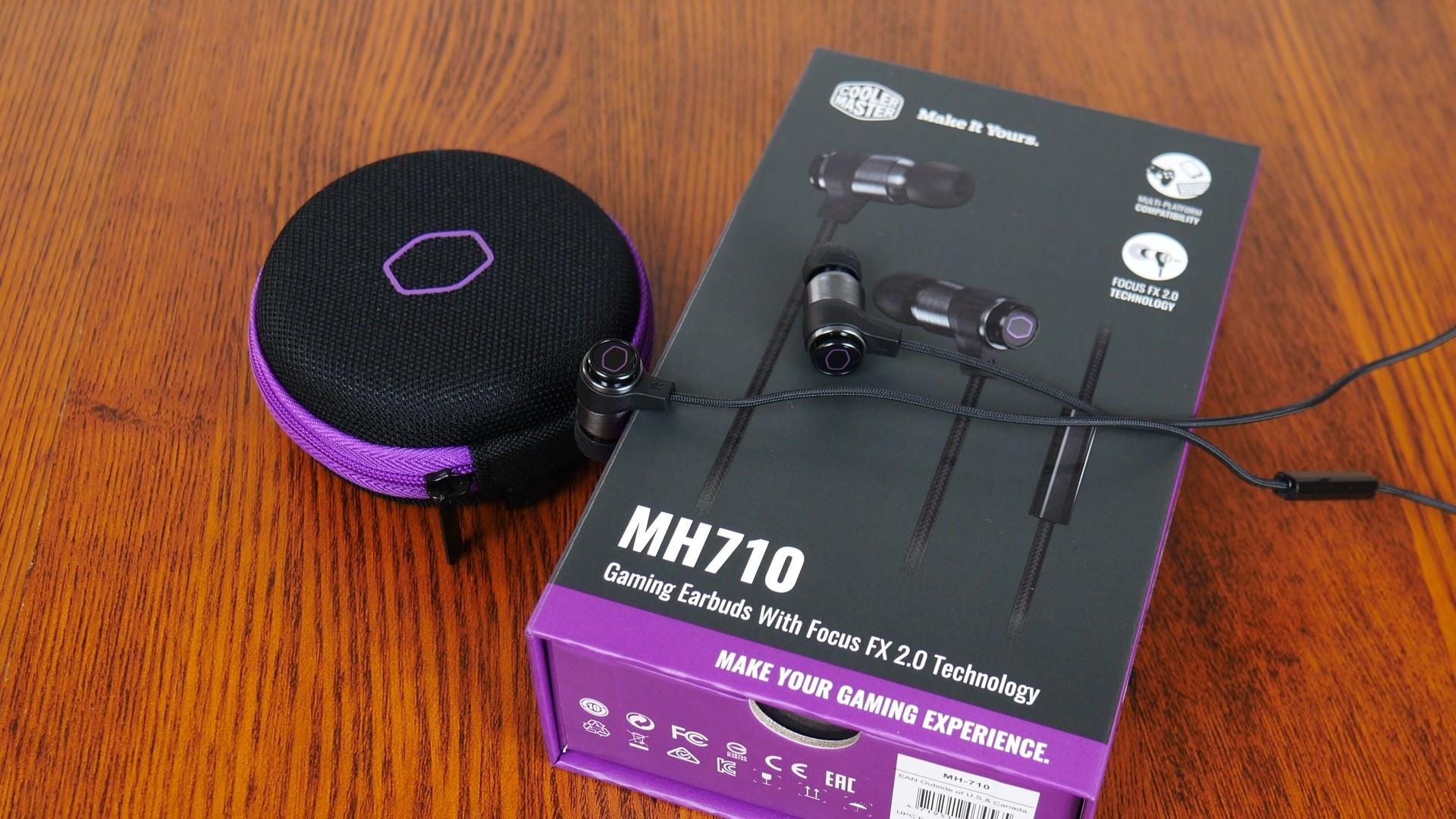 Bearing in mind that the Cooler Master MH710 has been on the market for several years now, I'd say that they've held up well against the test of the time, offering good audio and build quality, with an extensive accessory list that is hard to beat.
As of mid-December 2022, the MH710 is available to purchase for a price of around $49 Singapore dollars (when on seasonal discount) through offline and online retailers in Singapore - this price converts to roughly $37 US dollars for international readers.
Get this pair of gaming earbuds from Amazon: https://amzn.to/3hjyqzB (affiliate link)
Get this pair of gaming earbuds from Shopee Singapore: https://shope.ee/AuWrJVDHM (affiliate link)
Get this pair of gaming earbuds from Lazada Singapore: https://c.lazada.sg/t/c.YQx89O?sub_aff_id=alktech (affiliate link)
ALKtech may earn commissions from qualifying purchases made using affiliate links, at no extra cost to you as a customer. These commissions go a long way in supporting the platform!
The gaming earbuds featured in this article were sponsored by Cooler Master.