Review: Cooler Master MH670 Wireless Gaming Headset
Cooler Master's MH670 wireless gaming headset may have been on the market for more than two years now, but they still prove to be relevant in the face of the competition, serving up decent audio quality with a professional-looking aesthetic.
Special thanks to Cooler Master for sponsoring the gaming headset featured in this article.
Cooler Master is undoubtedly a leading manufacturer of CPU coolers and PC cases - did you know, that they have an extensive line-up of PC peripherals such as input devices, as well as audio products such as gaming headsets and earphones?

For today's article, ALKtech checks out a a wireless gaming headset by Cooler Master - the MH670. Having been released on the market for more than two years now, have the MH670s withstood the test of time, especially against other competitor offerings from the likes of brands such as Logitech and Razer? Read on to find out!
Packaging & Accessories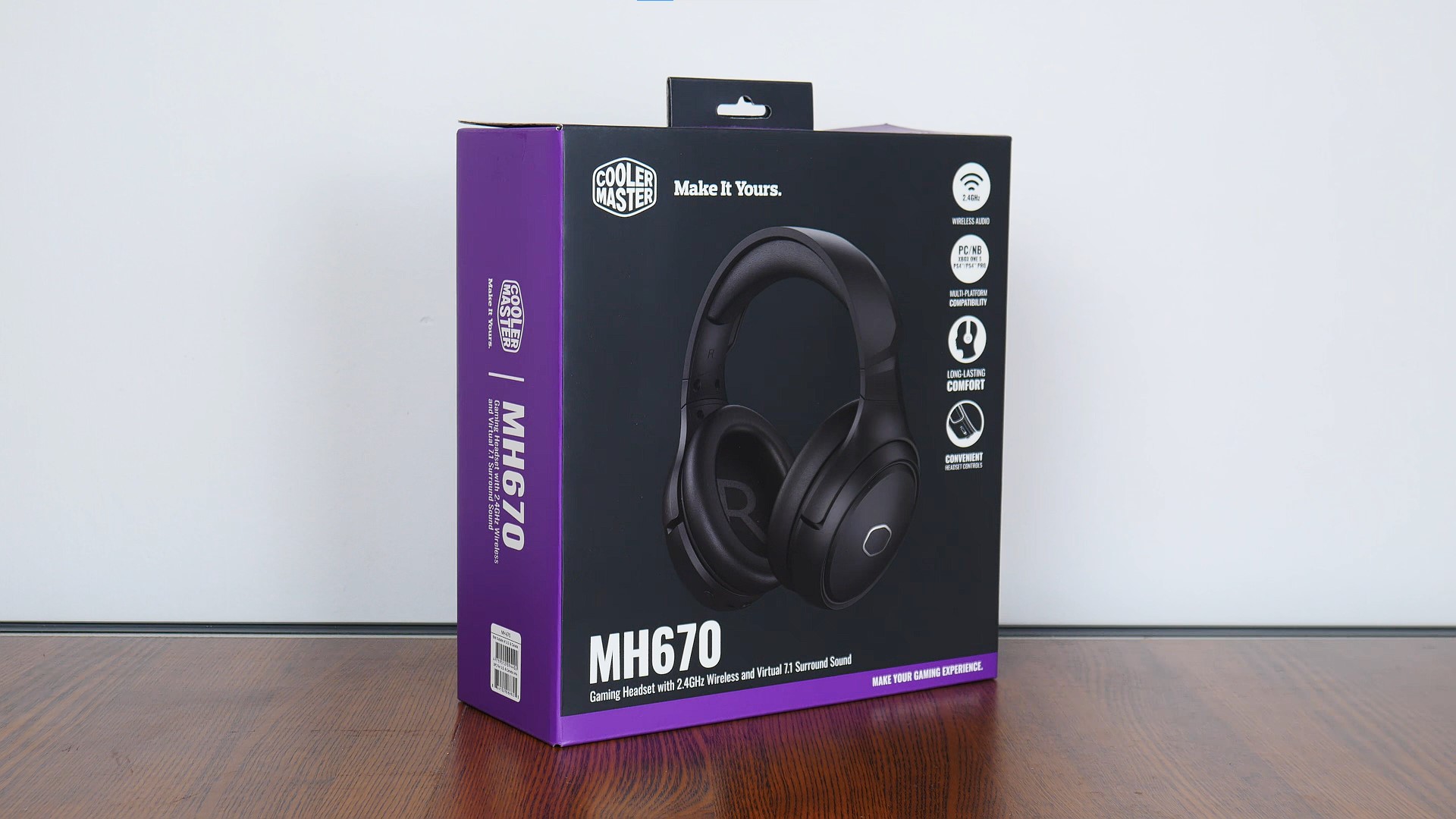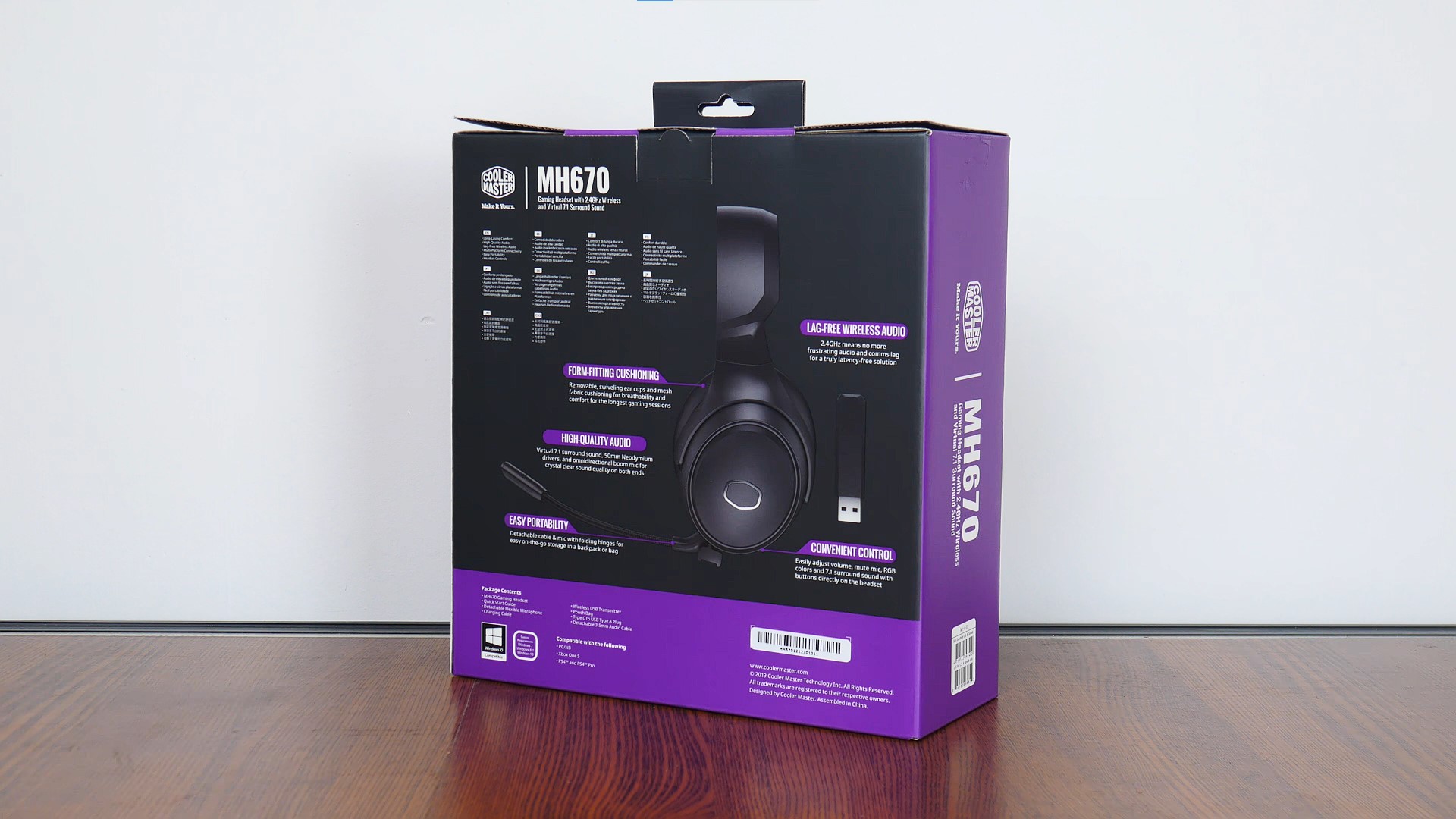 The MH670's packaging sports a black-on-purple colourway that is pretty much in-line with Cooler Master's brand identity, and it has details on some of the key specifications of the gaming headset on both the front and rear of the box.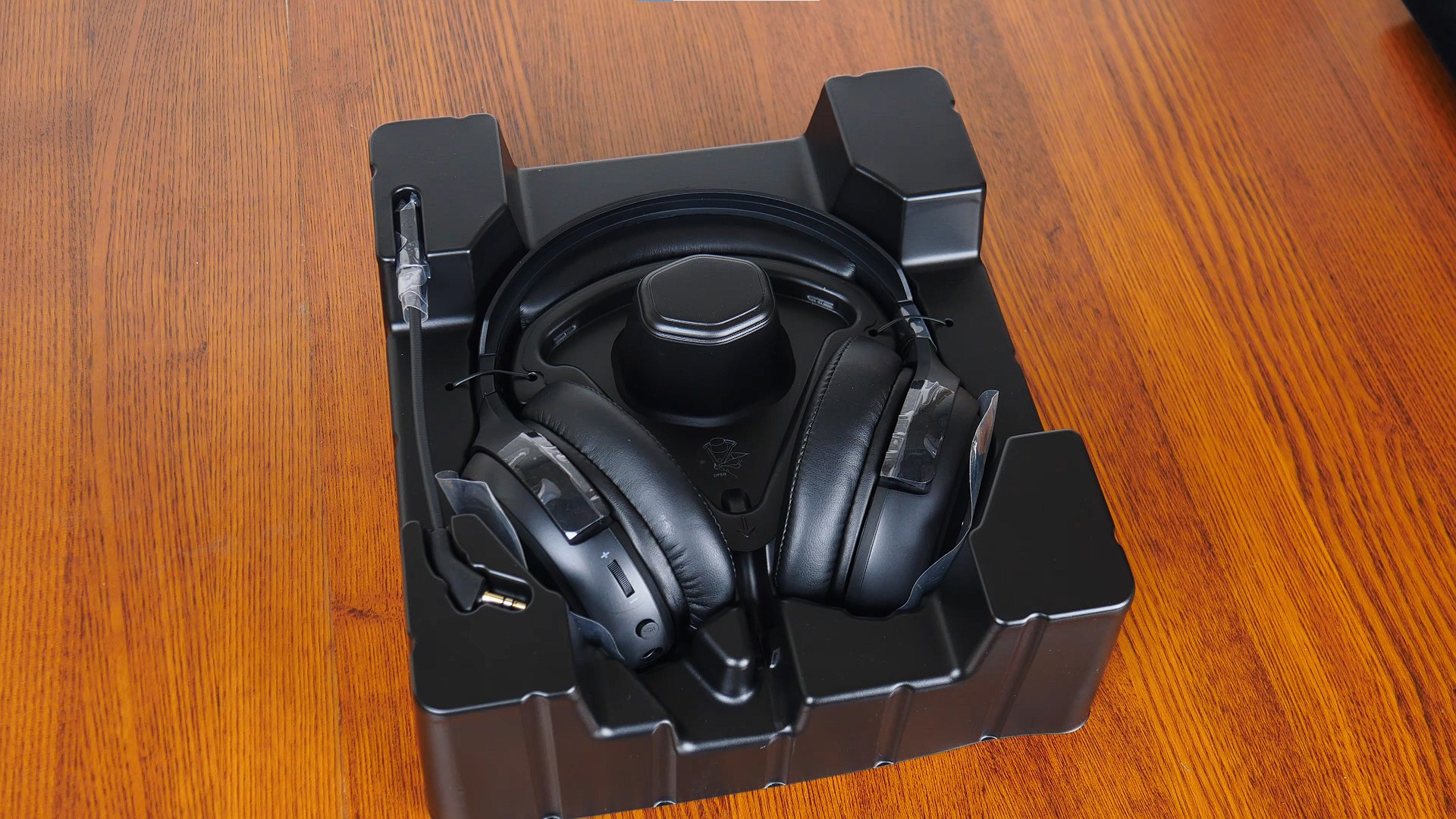 Cooler Master has included the following accessories with the headset:
Detachable microphone
Quick start guide
Headset storage pouch
USB Type-A wireless dongle
USB Type-A female to USB Type-C male adapter
1.5m braided audio cable (3.5mm mini jack on both ends)
1.2m braided charging cable (micro USB male connector on one end, USB Type-A male connector on the other end)
Summary of Specifications
Connectivity: 2.4 GHz wireless via a USB Type-A dongle (USB-A to USB-C adapter included), or wired connection via included 3.5mm to 3.5mm mini jack audio cable
Driver Type: 50mm neodymium drivers, 32Ω impedance
Frequency Response: 15 Hz – 25000 Hz frequency response (wired mode), 20 Hz – 20000 Hz frequency response (wireless mode)
Microphone: Detachable, omni-directional pick-up pattern
Battery: 1500mA battery, up to 25 hours battery life
Cushion Material: Foam, with PU leather
Weight: 346.5g (without cable), 373g (with cable)
Compatibility: PC, PS4, PS5, Xbox, Nintendo Switch
Aesthetics & Build Quality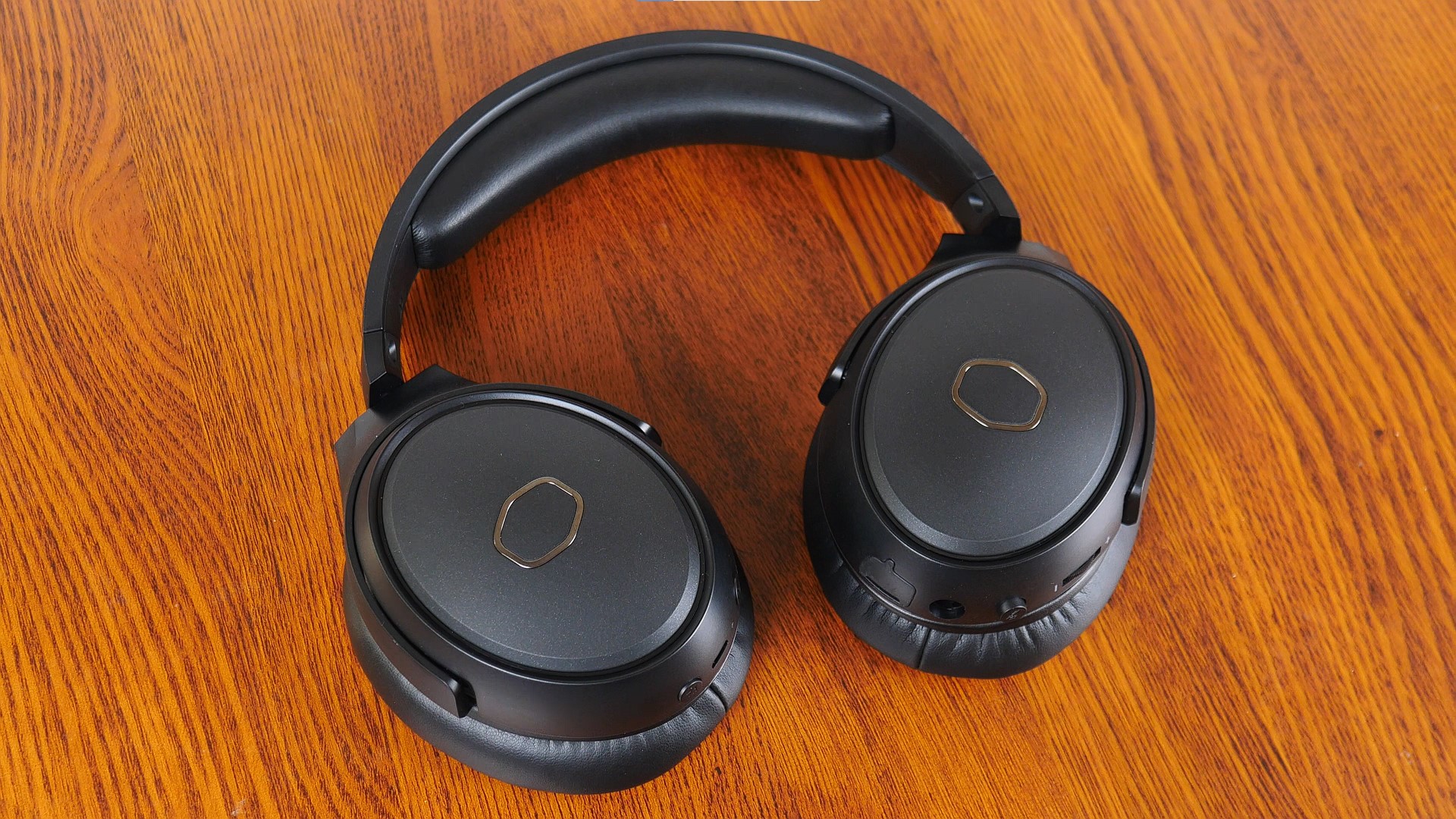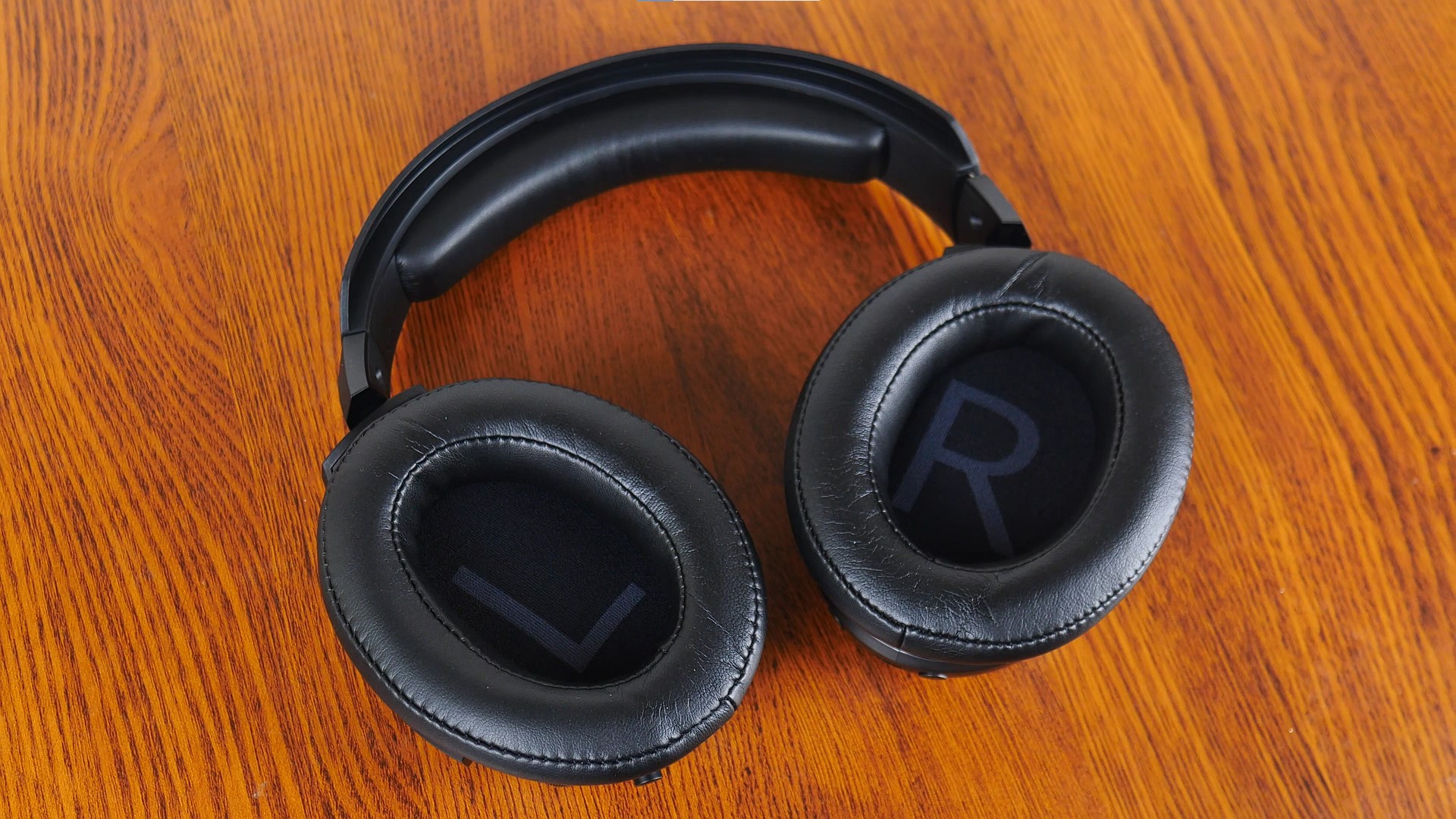 The MH670 has a clean-looking aesthetic and is finished in black all around, save for the Cooler Master logos on the ear cups that come in a gunmetal grey colour.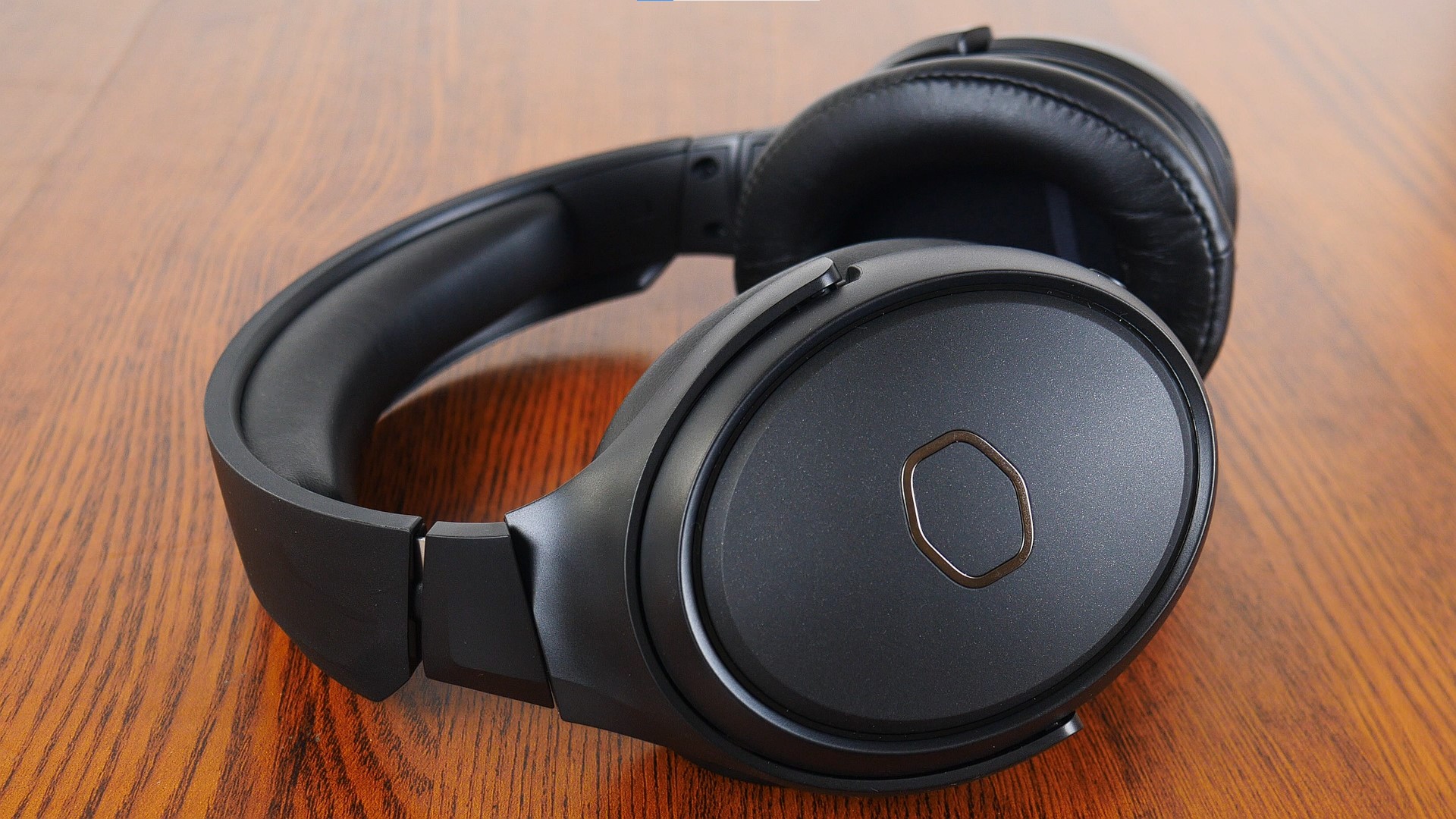 Given the headset's understated appearance with no RGB LEDs or flashy visuals of any sort, one would be forgiven for mistaking the MH670 for professional studio headphones instead. Its versatile appearance would mean that one could potentially use the headset for gaming, school and work contexts.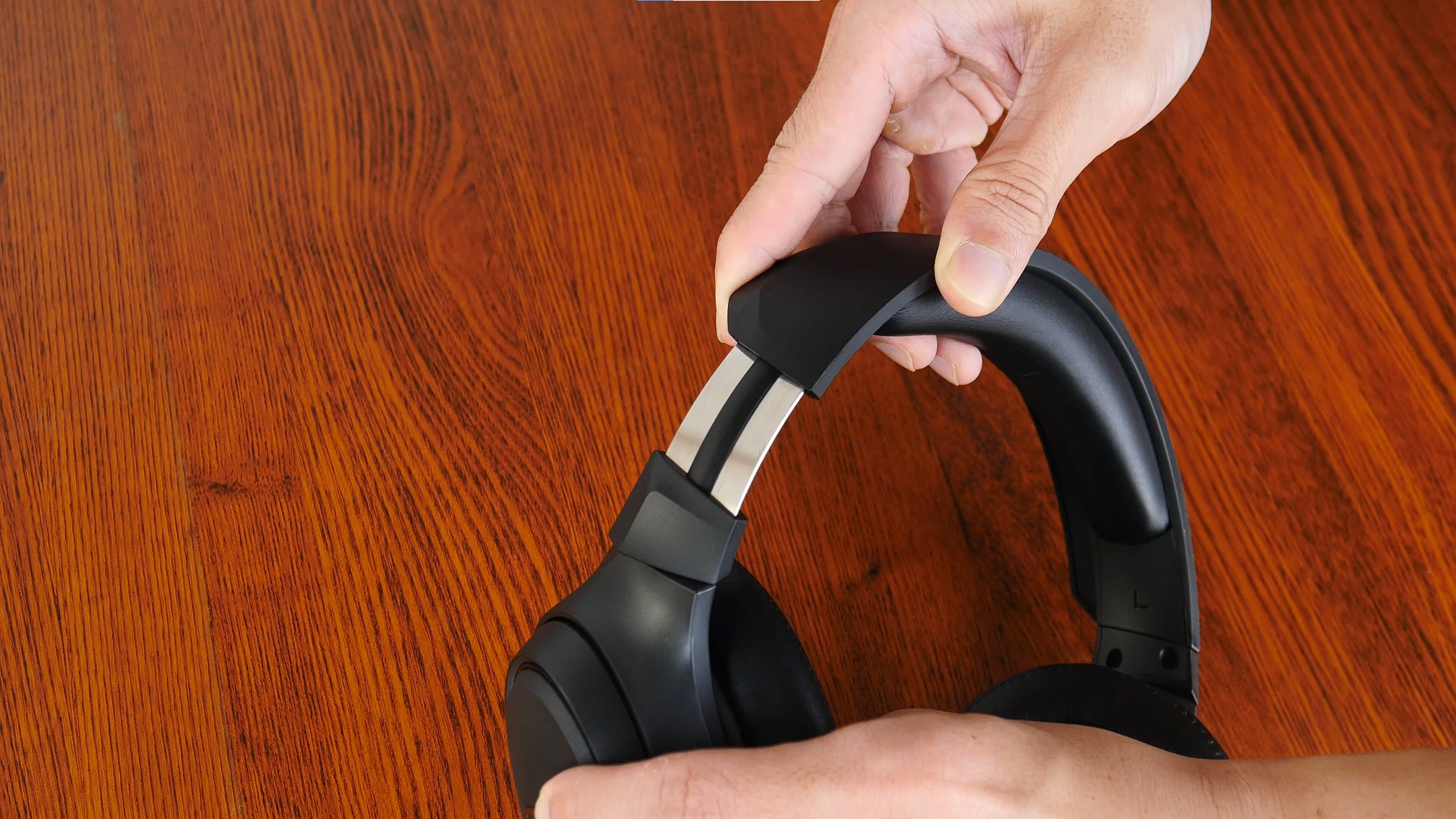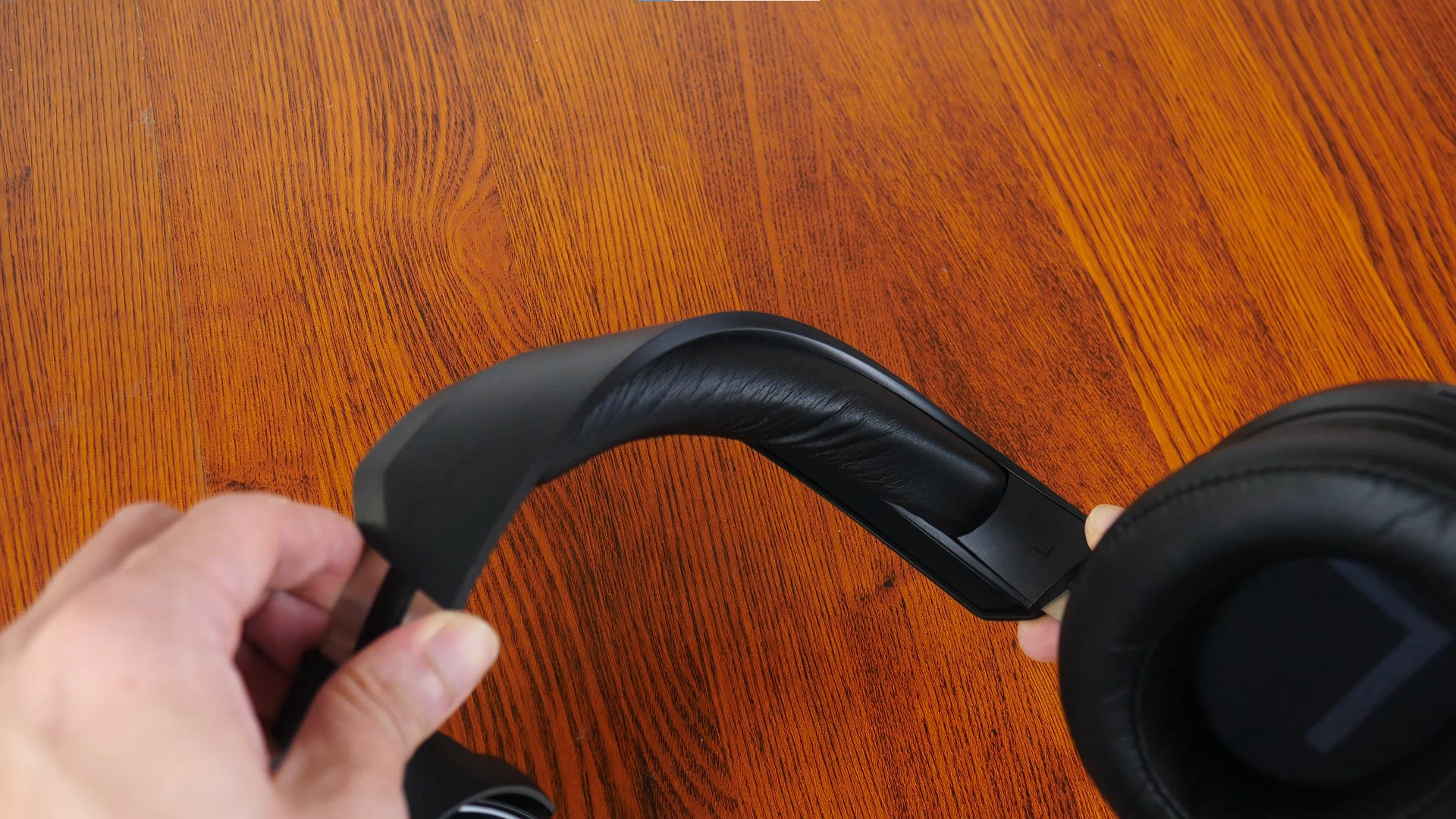 Size adjustments are possible for the headband, naturally, where it has a stainless steel core and is pretty flexible so as to aid with wearing comfort. The foam padding for the headband is nice and soft to the touch, and has a PU leather outer layer.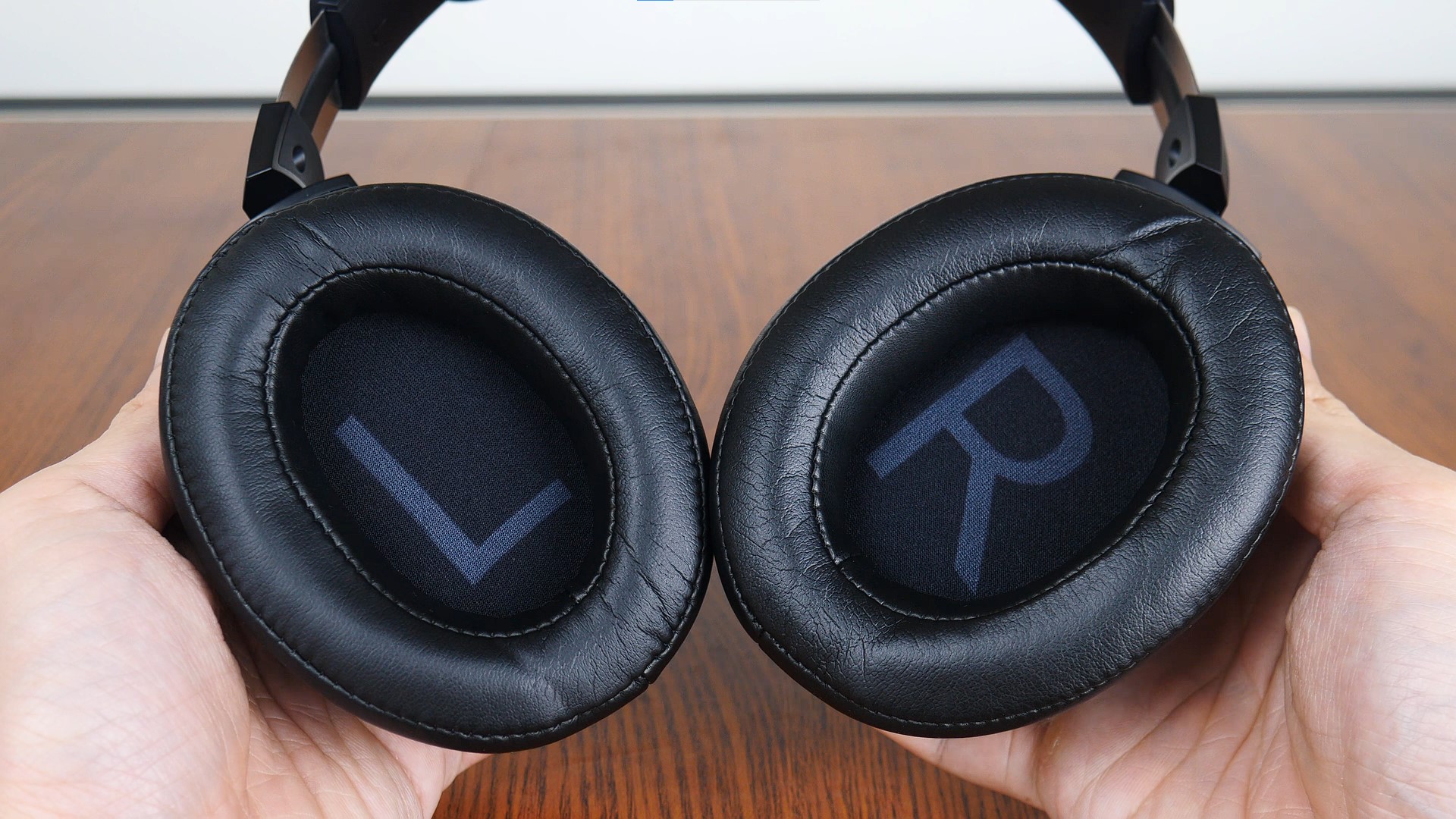 Likewise, the earpads are nicely padded and made out of foam and PU leather as well. The earpads are removable, and can be replaced if you'd like to use third-party ones instead.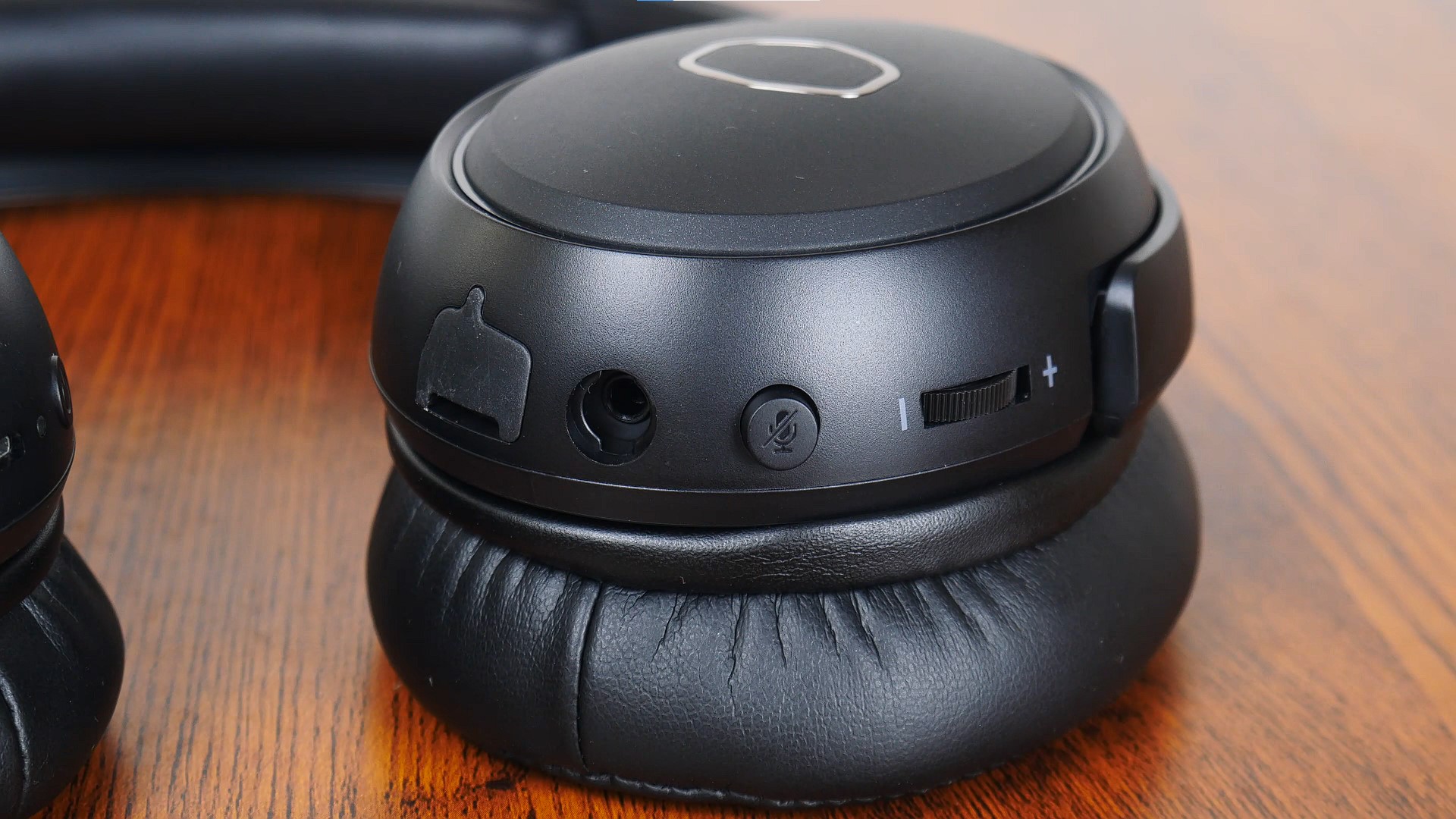 On the left earcup, we get the port for the MH670's detachable microphone (the port has a protective rubber flap), a 3.5mm audio jack for when you'd like to use this headset in the wired mode, a microphone mute button, as well as a volume control wheel.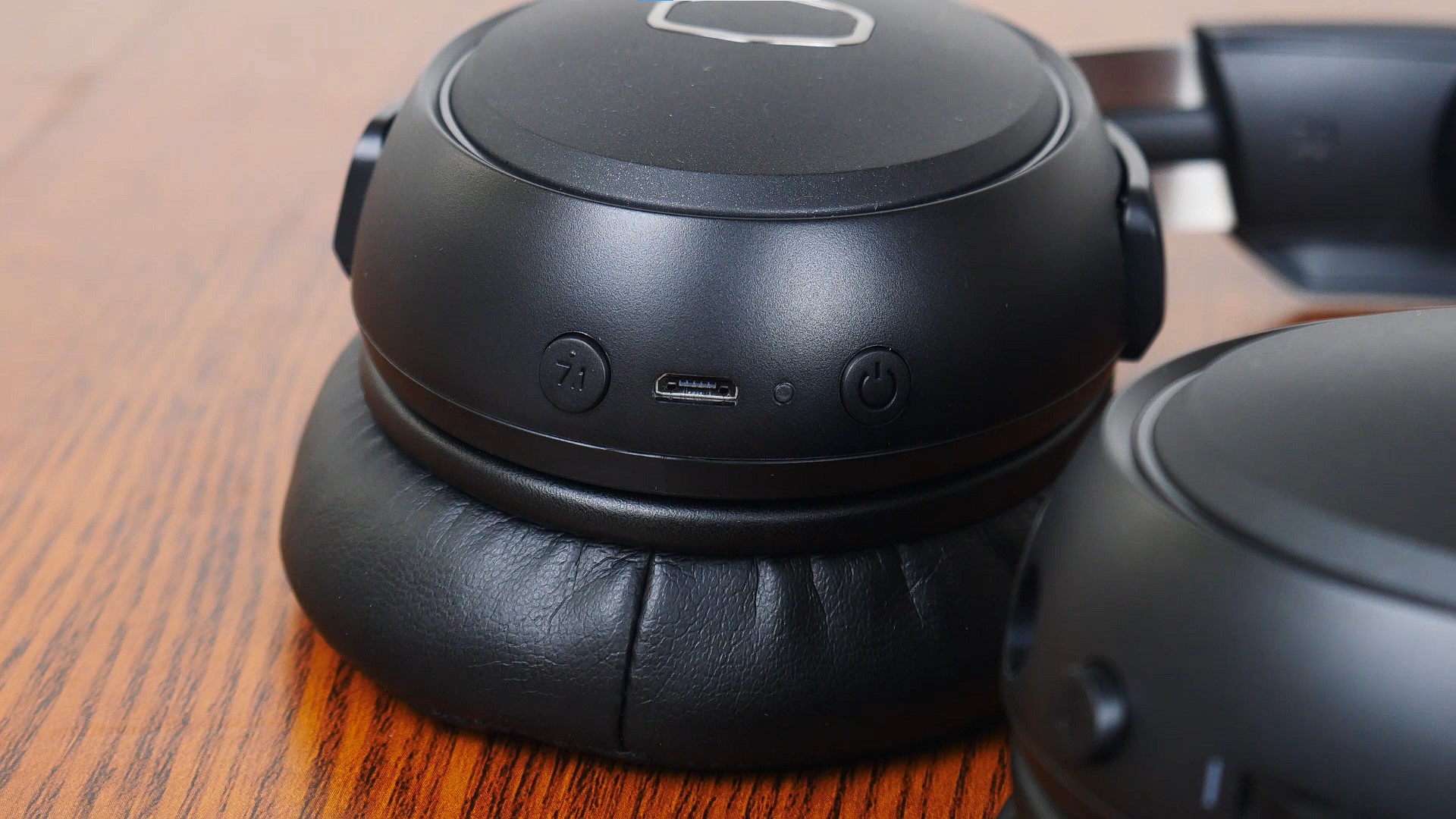 Over on the right earcup, we get the power button for the headset, a power and charging indicator LED, a micro USB charging port, as well as a button to enable and disable the 7.1 surround sound feature on the fly.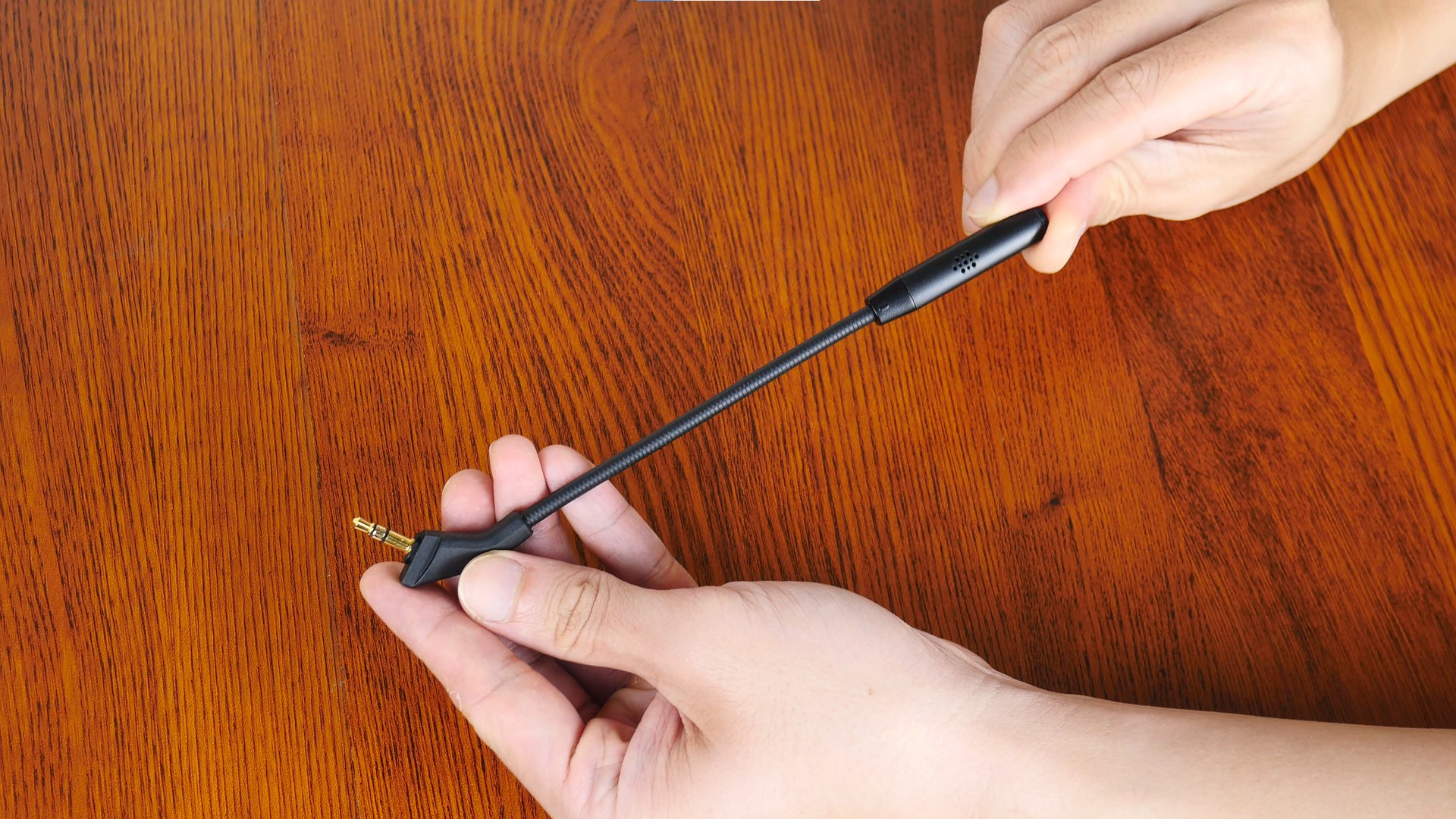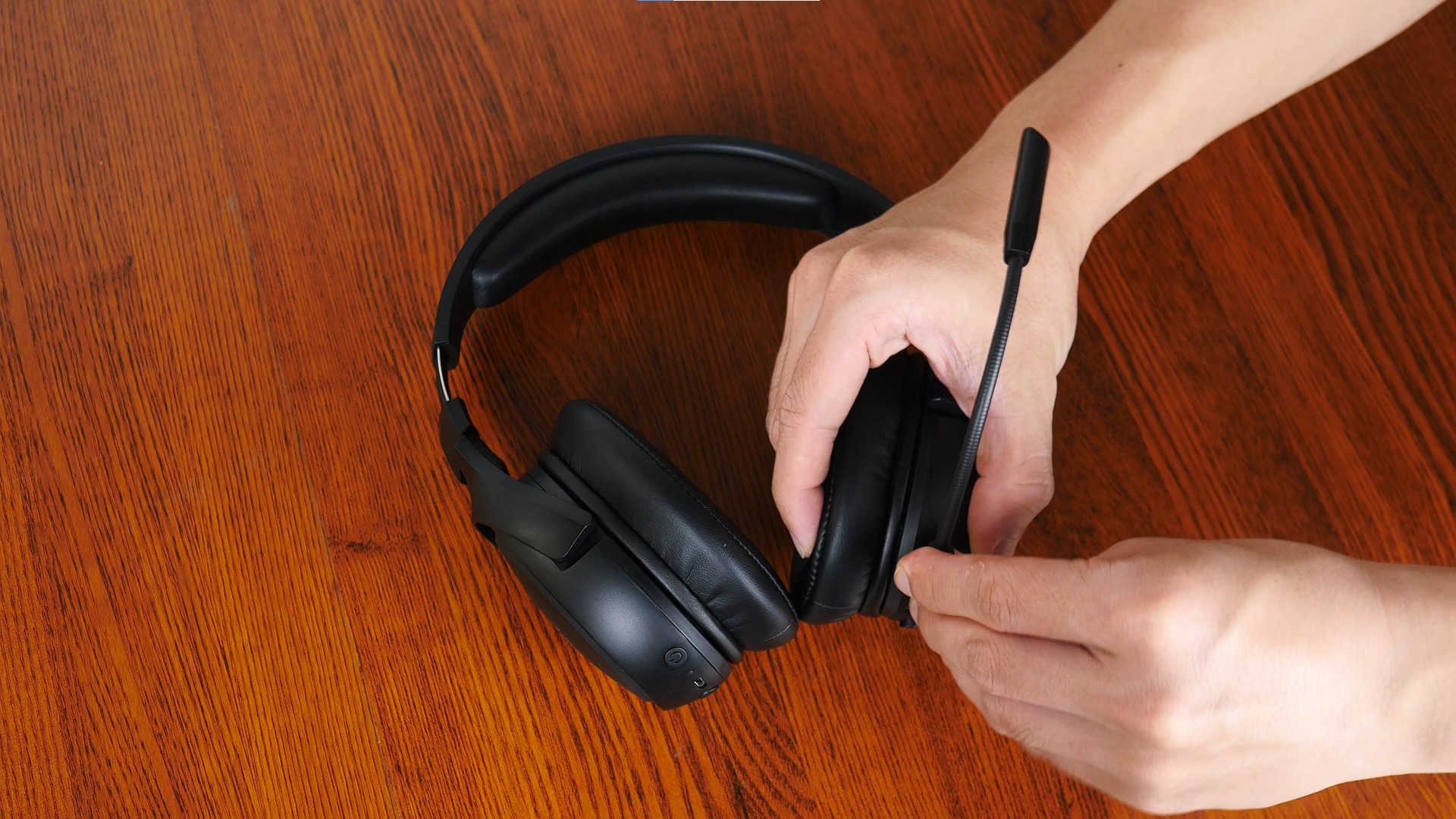 The MH670 sports a detachable microphone that connects to the headset via a 3.5mm audio jack, where attaching and removing it from the headset can be done in a jiffy.
Wearing Comfort & Usage Experience
In terms of usage comfort, I played some games for about an hour or so with the headset on the wireless mode, and I'm happy to report that wearing comfort is pretty decent right out of the box, despite the fact that I wear glasses, where the force that the headband exerts seems to be just about right, so as to ensure a secure yet comfortable usage experience.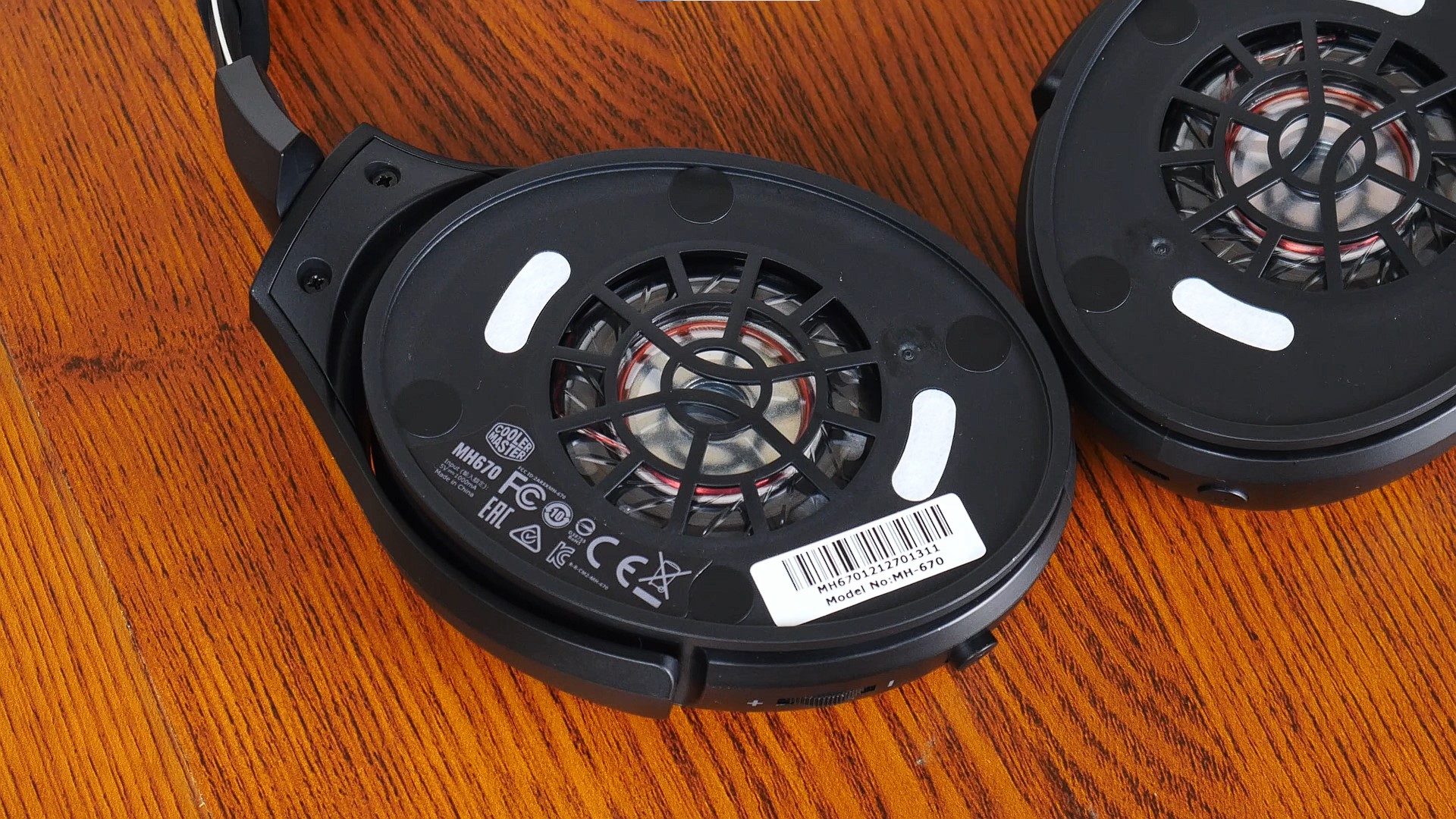 While using the MH670 on the wireless mode, I found its sound signature to be pretty good, at least to my non-audiophile ears. Out of the box without any adjustment to equaliser settings, I found the audio profile to be on the bassier side of things. Volume levels were pretty good, and I had a blast using this headset for games, listening to music and watching movies. Do note though, that using the MH670 on the wireless mode does reduce the frequency range of the headset, where the supported frequency range becomes 20 Hz – 20000 Hz on the wireless mode instead of 15 Hz - 25000 Hz on the wired mode.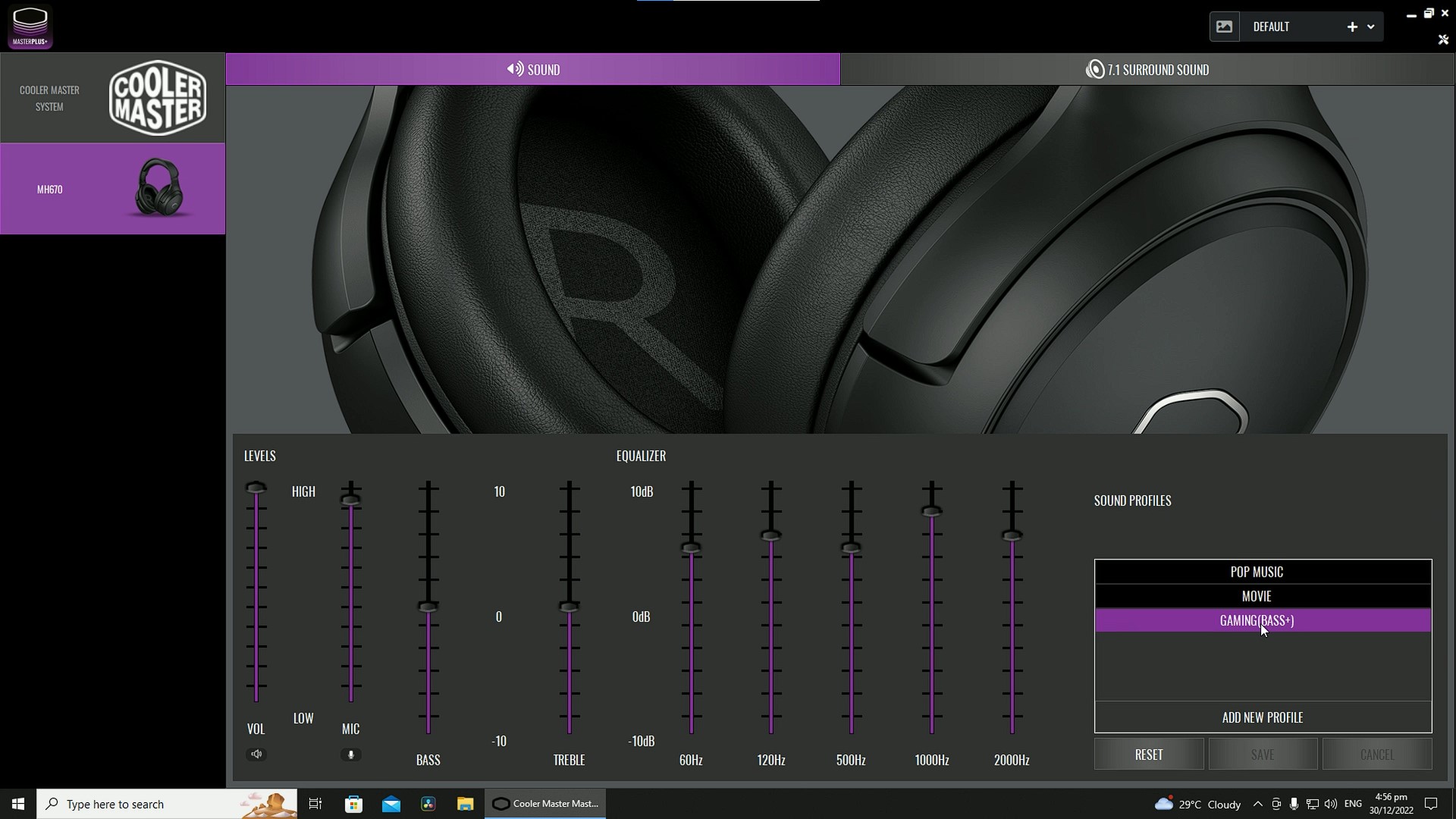 That said, Cooler Master has an optional MasterPlus software that is pretty easy to use, where you get a sound tab pictured above with customisable equaliser settings, and three preset sound profiles for you to choose from. I found the default Gaming (Bass+) setting to be my preferred sound profile of the lot - Gaming (Bass+) is also the default sound profile should you wish to use the headset without the MasterPlus software. You do of course get the option of creating and saving your own sound profile as well. As of the time of writing this article, the MasterPlus software is available only for Windows PCs.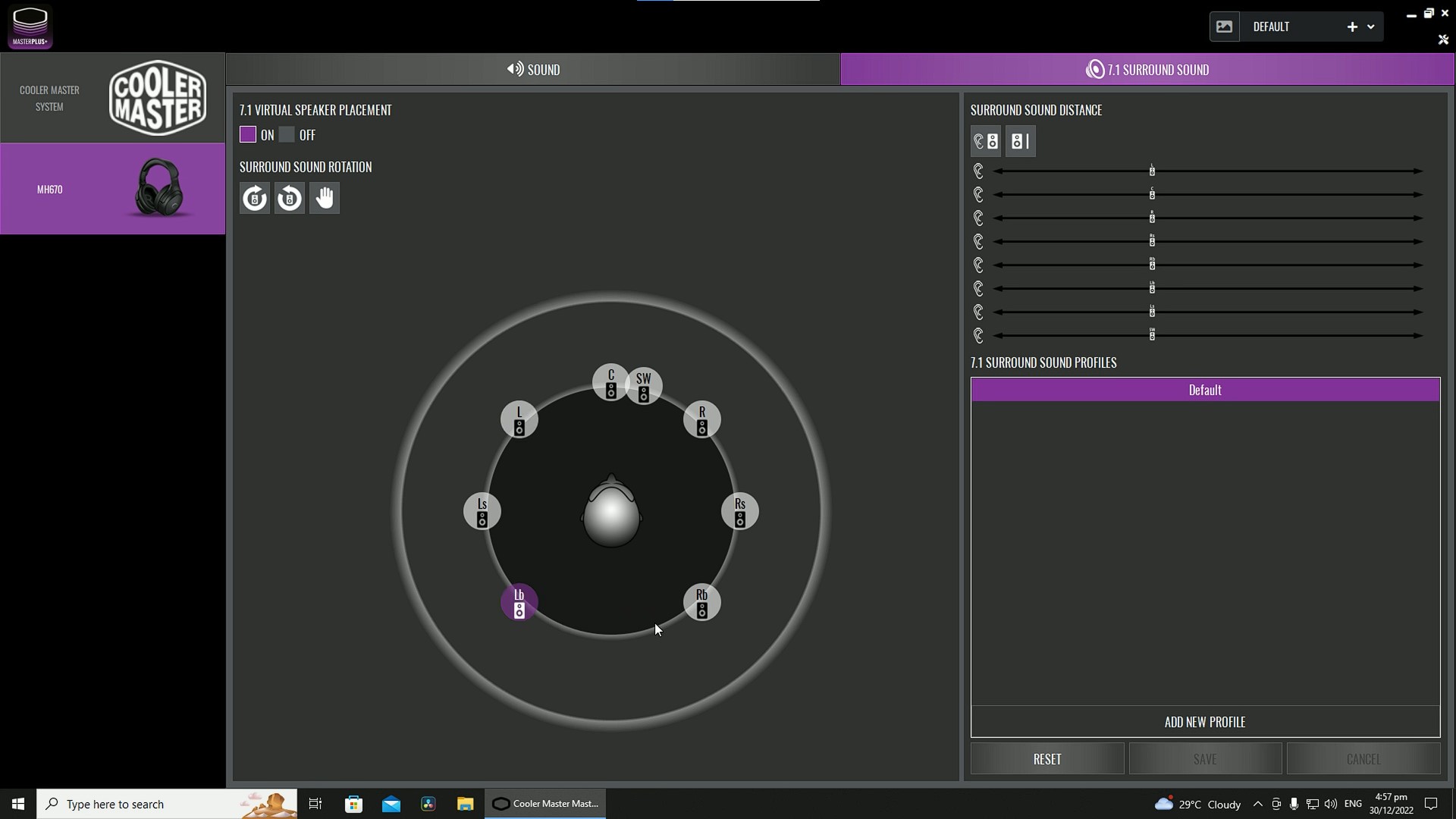 The MH670 sports a virtual 7.1 surround sound feature that can be tweaked within the same MasterPlus app - again, due to software limitations, this surround sound feature is only available on Windows PCs. Within the app, end-users have the option of manually tweaking the positions of the virtual "speakers" to your heart's content, and thereafter saving these settings via custom sound profiles. I found that when the surround sound feature was enabled, the soundscape of the MH670 became much more immersive, with little details such as distant footsteps and gunshots becoming more discernible so as to aid with your gameplay.
Moving on to microphone quality, the headset's detachable microphone performs pretty well, and will definitely get the job done when it comes to gaming with friends, or even taking conference calls for school or work. For an audio sample, do refer to the YouTube review video at the top of this article.
Conclusion & Pricing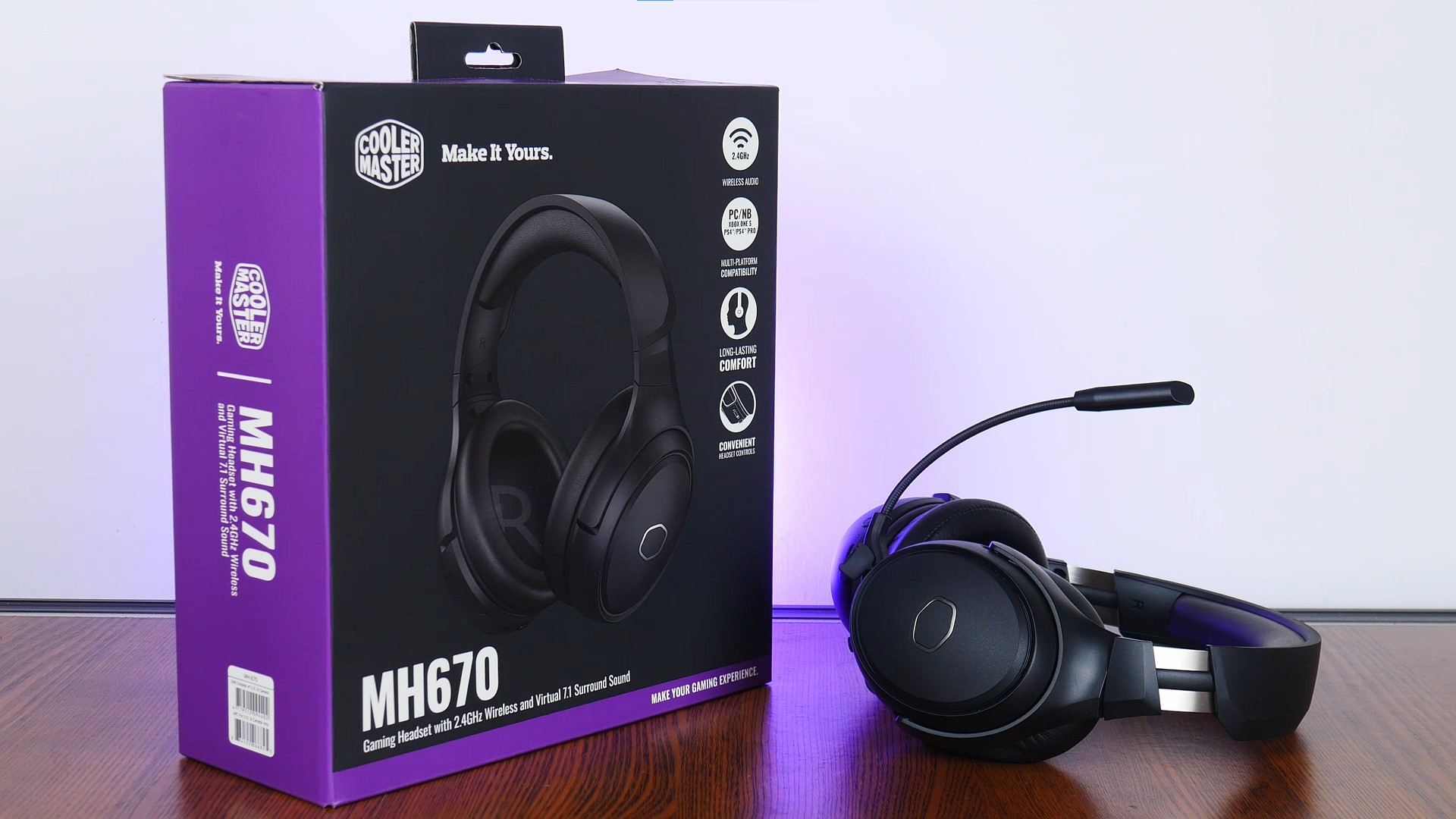 In conclusion, the Cooler Master MH670 wireless gaming headset has held up well against the test of time, where it sports a no-nonsense aesthetic, has good build quality, and more importantly, serves up an audio experience that is great for gaming, music and movies.

As of January 2023, the MH670 can be had in Singapore for a price of around $133 Singapore dollars through offline and online retailers, or for you international folks, around $90 US dollars from eCommerce sites such as Amazon.

Get this wireless gaming headset from Amazon: https://amzn.to/3jB6tnu (affiliate link)

Get this wireless gaming headset from Shopee Singapore: https://shope.ee/A9iPyMm09o (affiliate link)

Get this wireless gaming headset from Lazada Singapore: https://c.lazada.sg/t/c.Y9yVZ5?sub_aff_id=alktech (affiliate link)

ALKtech may earn commissions from qualifying purchases made using affiliate links, at no extra cost to you as a customer. These commissions go a long way in supporting the platform!

The wireless gaming headset featured in this article was sponsored by Cooler Master.