Is Razer's successor to the Viper Ultimate a case of less mouse for more money?
Razer's Viper Ultimate has been holding the fort as the company's flagship wireless gaming mouse offering since its launch back in end-2019, where it has built for itself a reputation as an excellent wireless gaming mouse that is especially well-suited for First Person Shooter (FPS) games. Enter the Viper V2 Pro, which was launched back in May 2022 as the Viper Ultimate's successor. Having been on the market for more than four months now as of writing, the Viper V2 Pro has attracted its fair share of fans and critics, no less due to how it was priced and positioned in the market. To gain a better appreciation of these sentiments (both good and bad), I took the Viper V2 Pro for a spin to see which camp I'd belong to.
Summary of Specifications
Form Factor: Right-handed, symmetrical
Connectivity Options: Razer HyperSpeed (wireless) or Razer Speedflex (wired)
Battery Life: Up to 80 hours
RGB Lighting: None
Sensor: Razer Focus Pro 30K DPI sensor
Buttons: Five (all programmable)
Switches: Razer Gen-3 optical mouse switches, 90 million click lifecycle
Mouse Feet: PTFE
Dimensions: 126.5mm (L) x 66.2mm (W) x 37.8mm (H)
Weight: 58g
Packaging & Accessories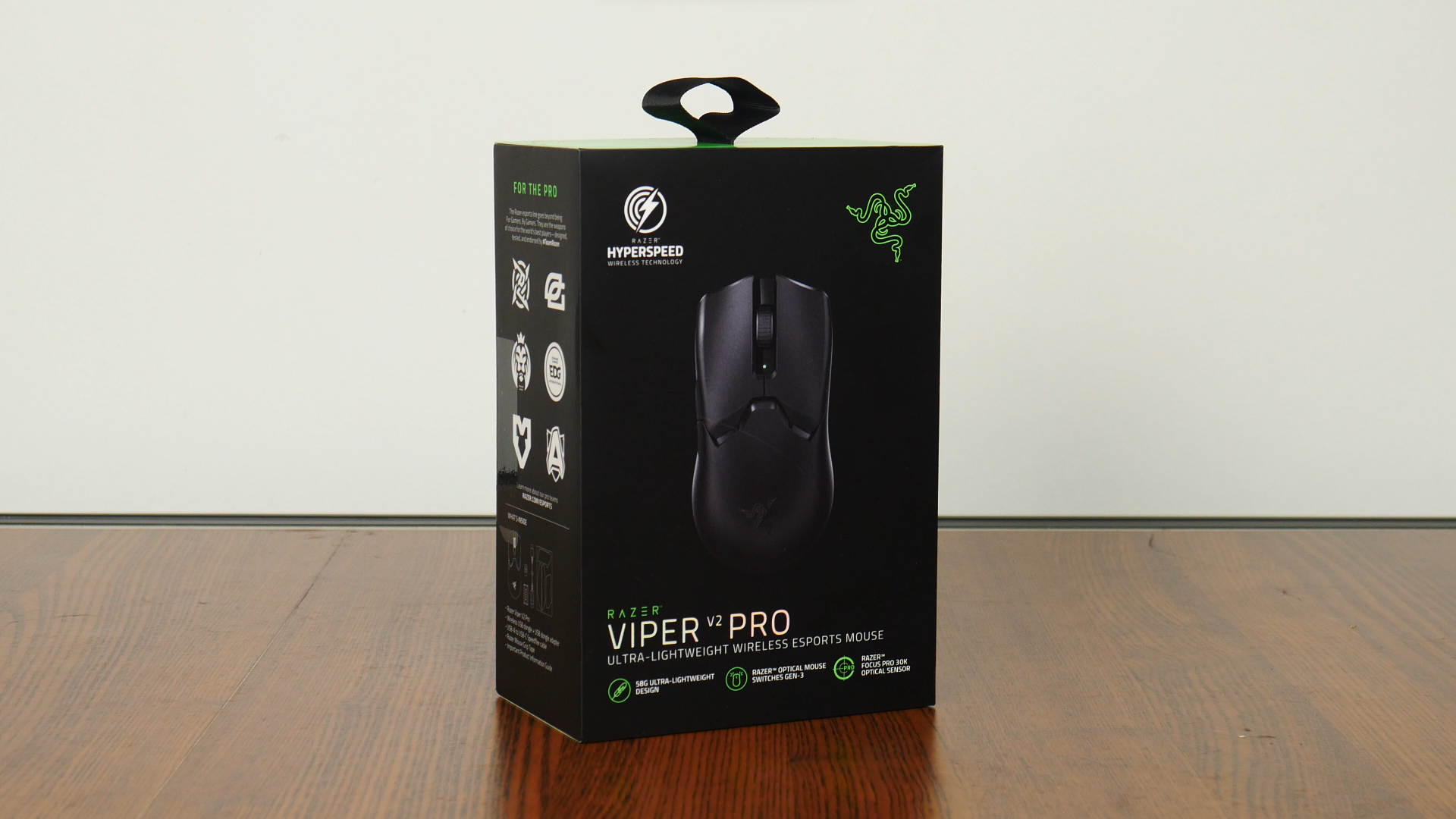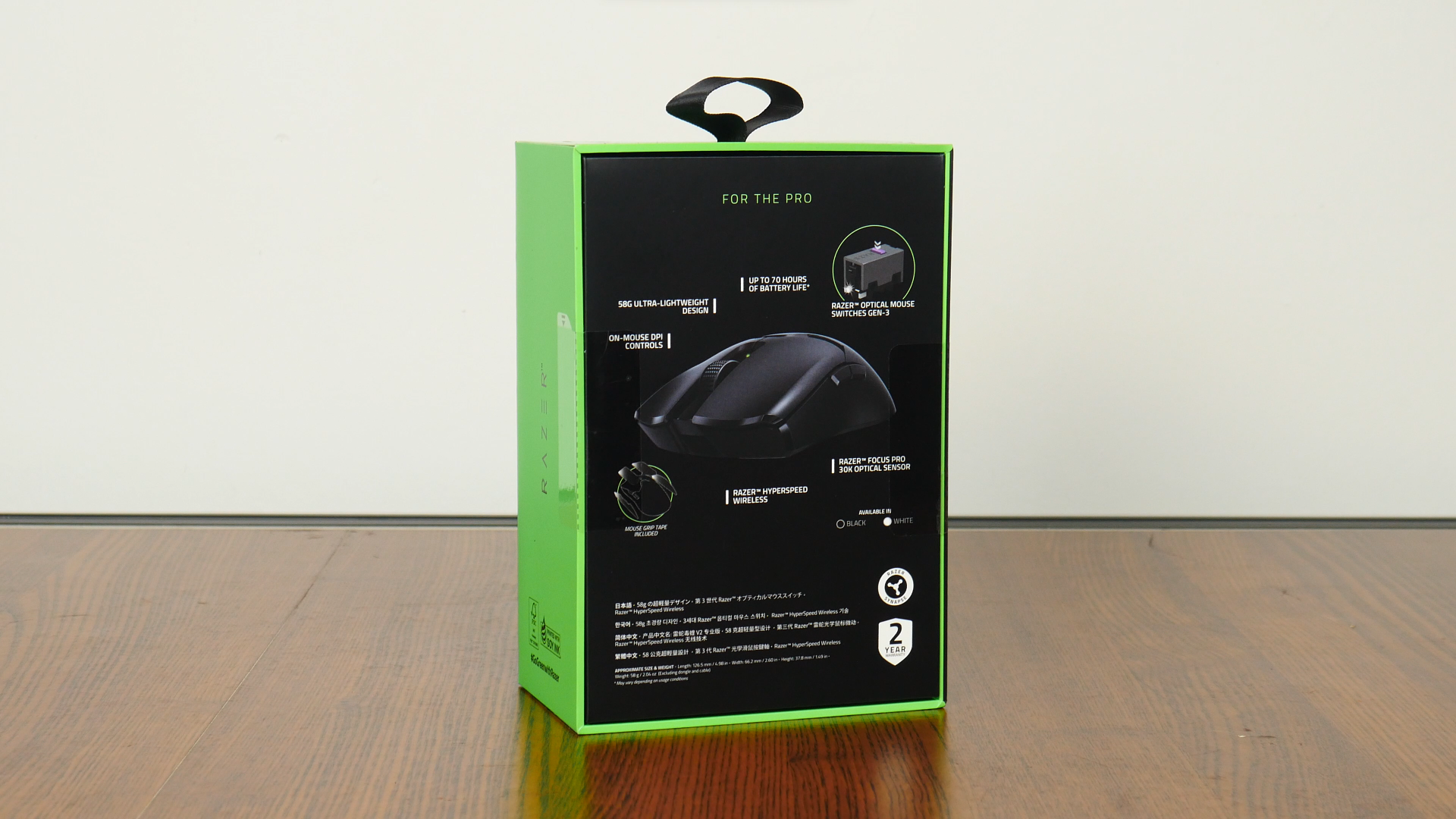 The Viper V2 Pro comes in a box that exudes quality, sporting the standard Razer colourway with a green-on-black colour scheme.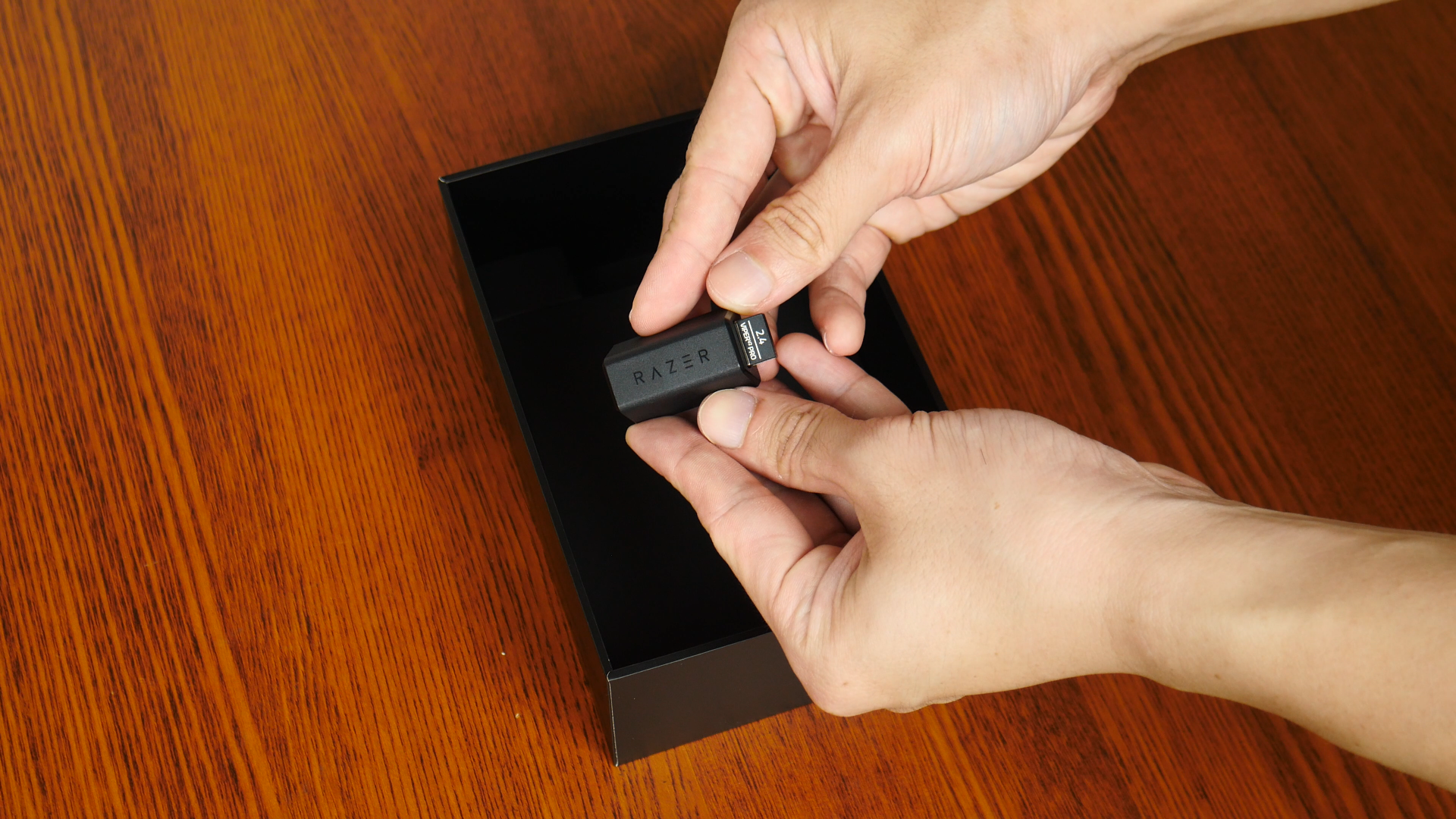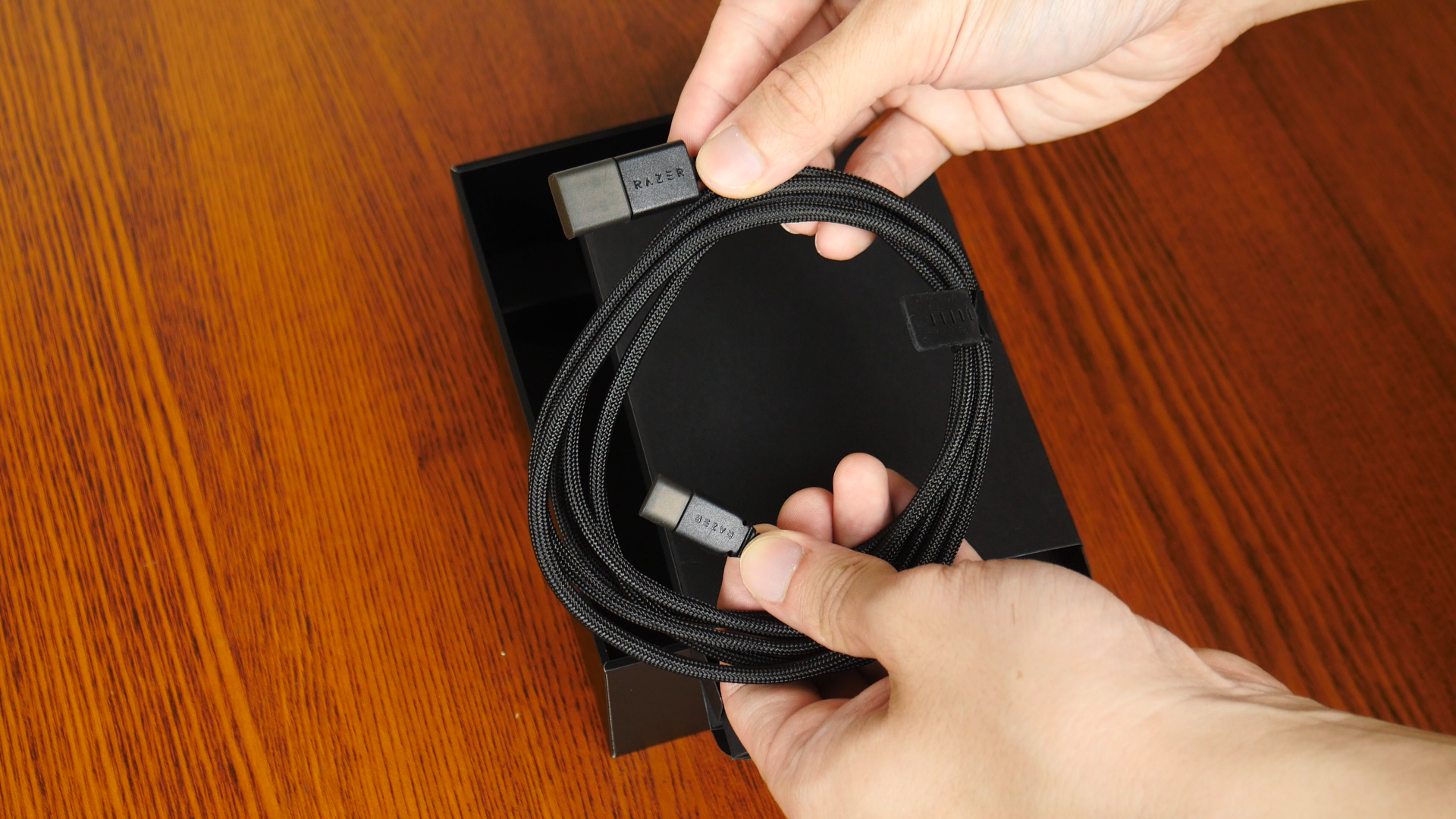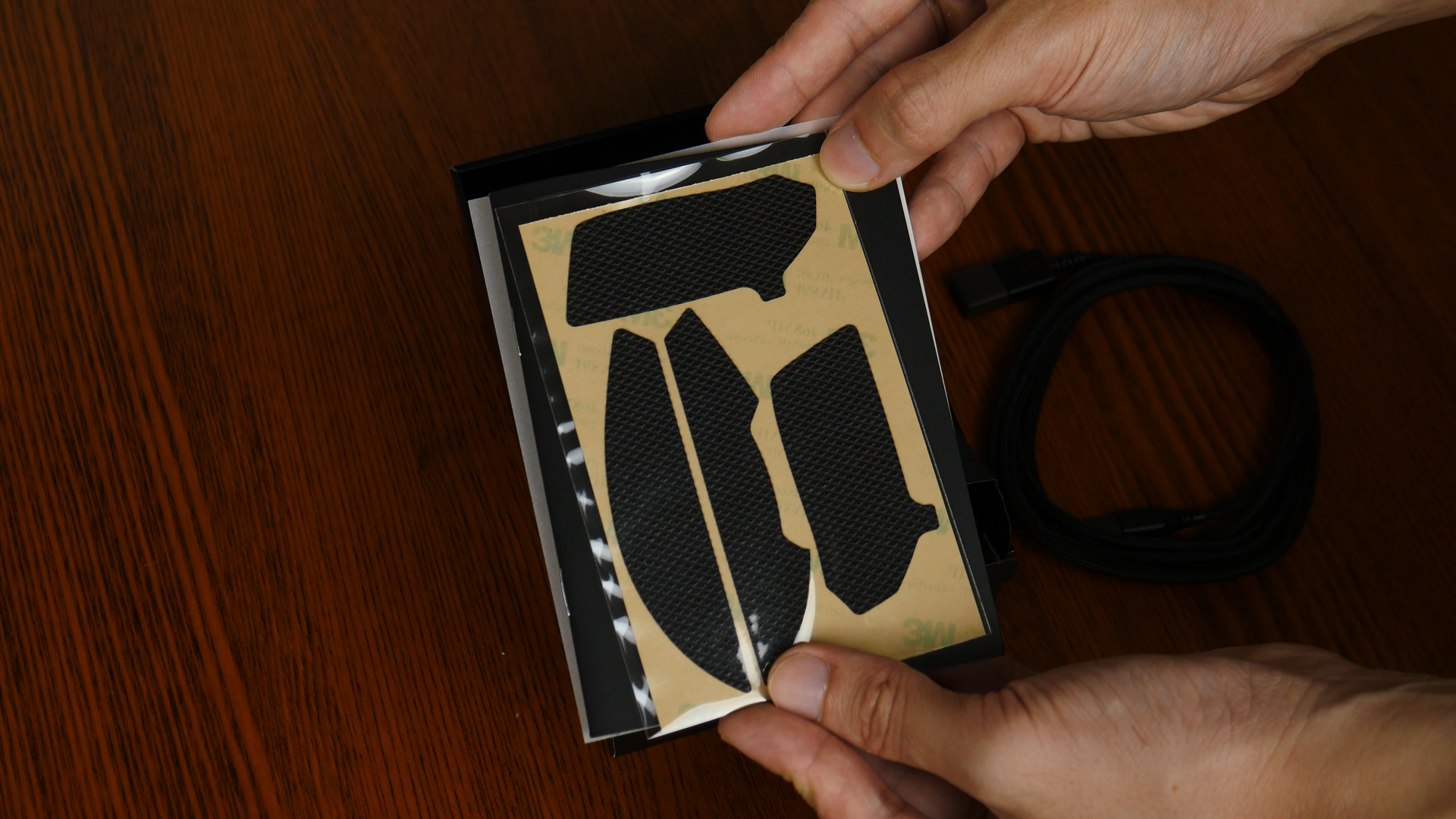 The Razer Viper V2 Pro comes with the following accessories in the box:
Wireless USB dongle
Wireless USB dongle adapter
USB Type-A to USB Type-C Speedflex cable
Grip tape
User documentation
Decorative Razer stickers
Aesthetics, Build Quality & Physical Features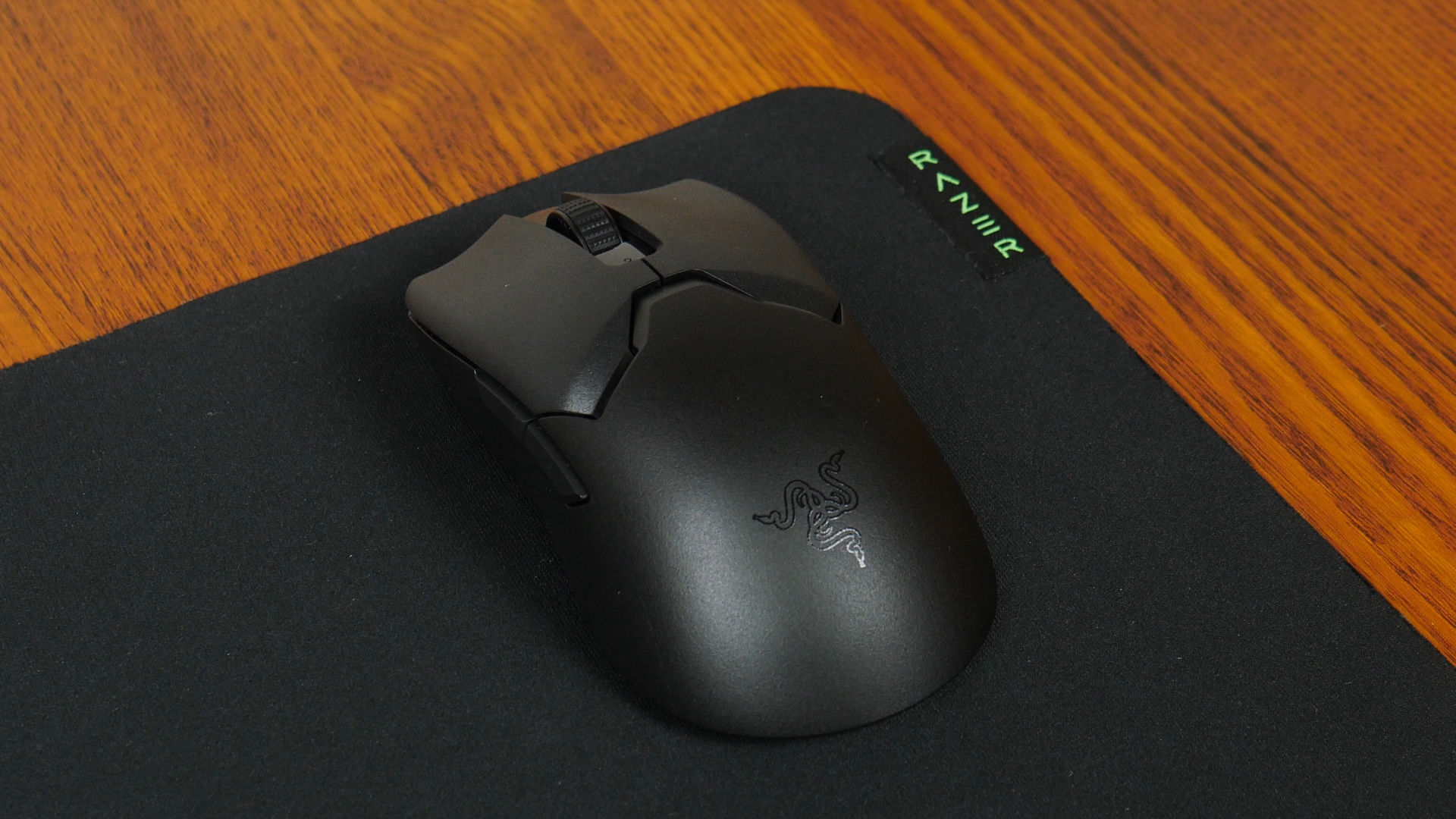 The first thought that crossed my mind when handling the Viper V2 Pro was that it was very light, so much so that it almost felt like I was holding on to an empty plastic shell. That said, the mouse still manages to feel solidly built despite its lack of heft, with no rattles or squeaks. It's great to note that Razer's managed to shave off weight without having to go for a "holey" design that we've come to see from other brands with footholds in the gaming mouse market.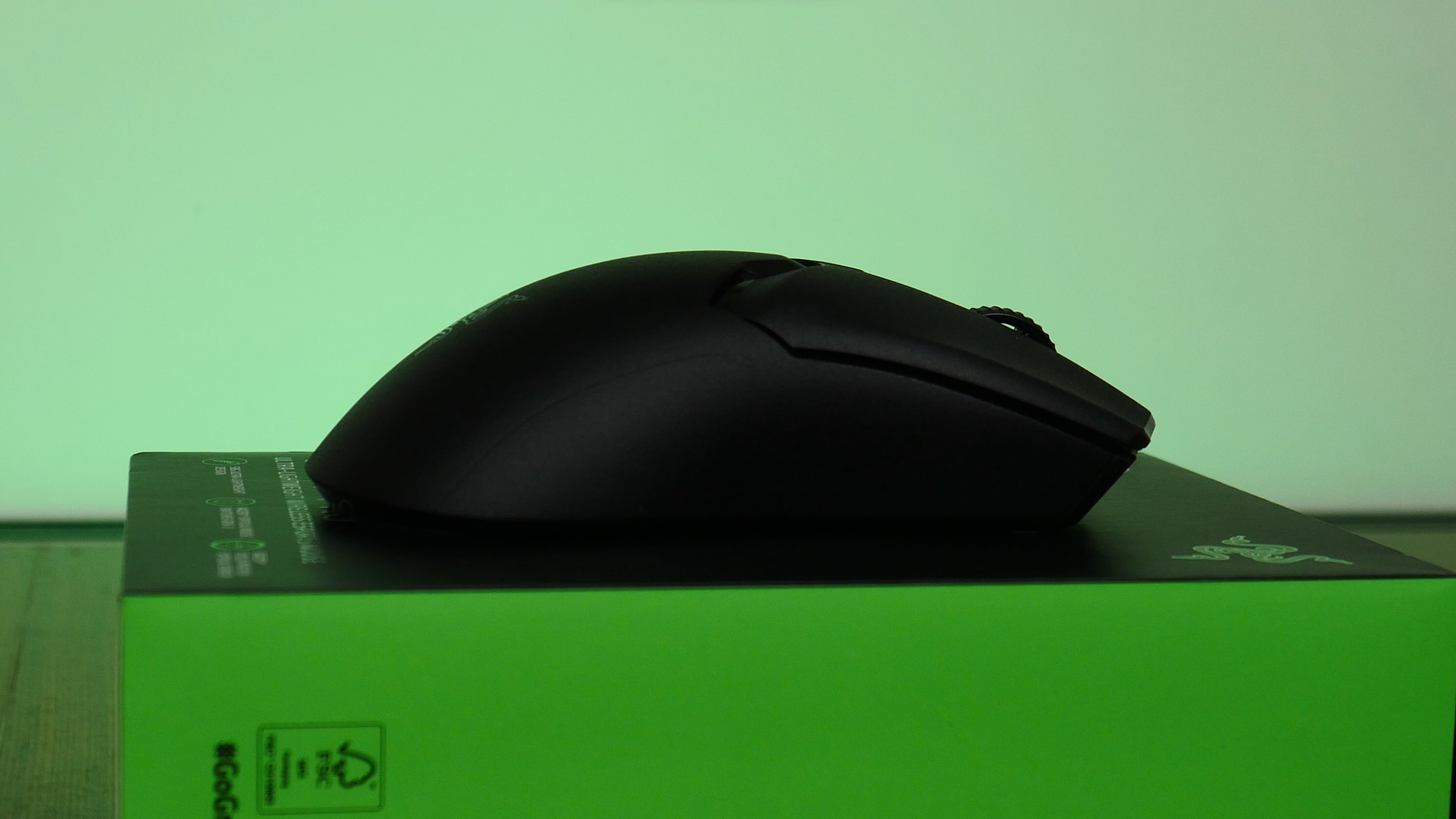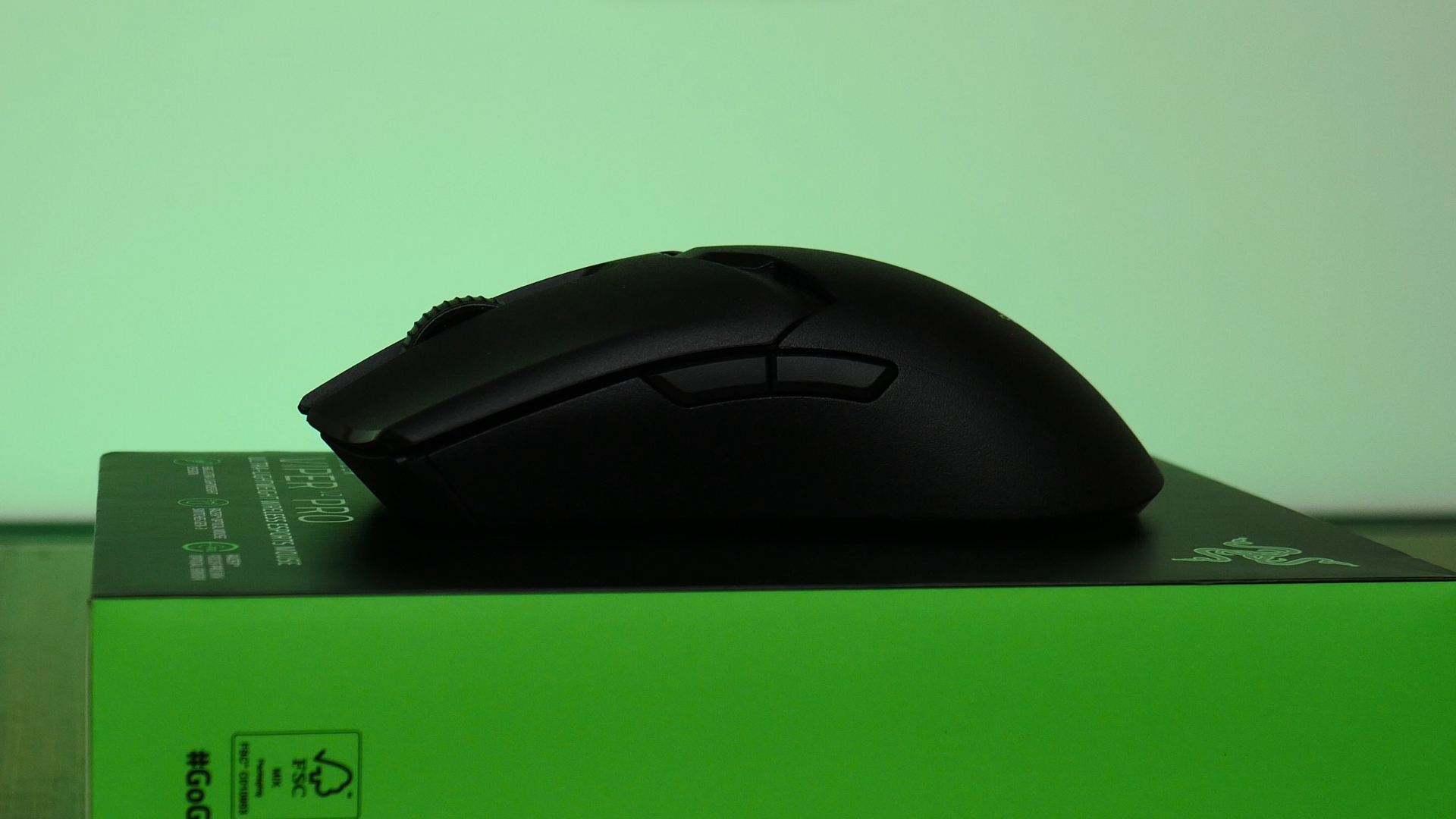 Compared to its predecessor the Viper Ultimate, the Viper V2 Pro ditches the side buttons on the right side of the mouse, effectively making it suitable for right-handers only, making this a point against the V2 Pro.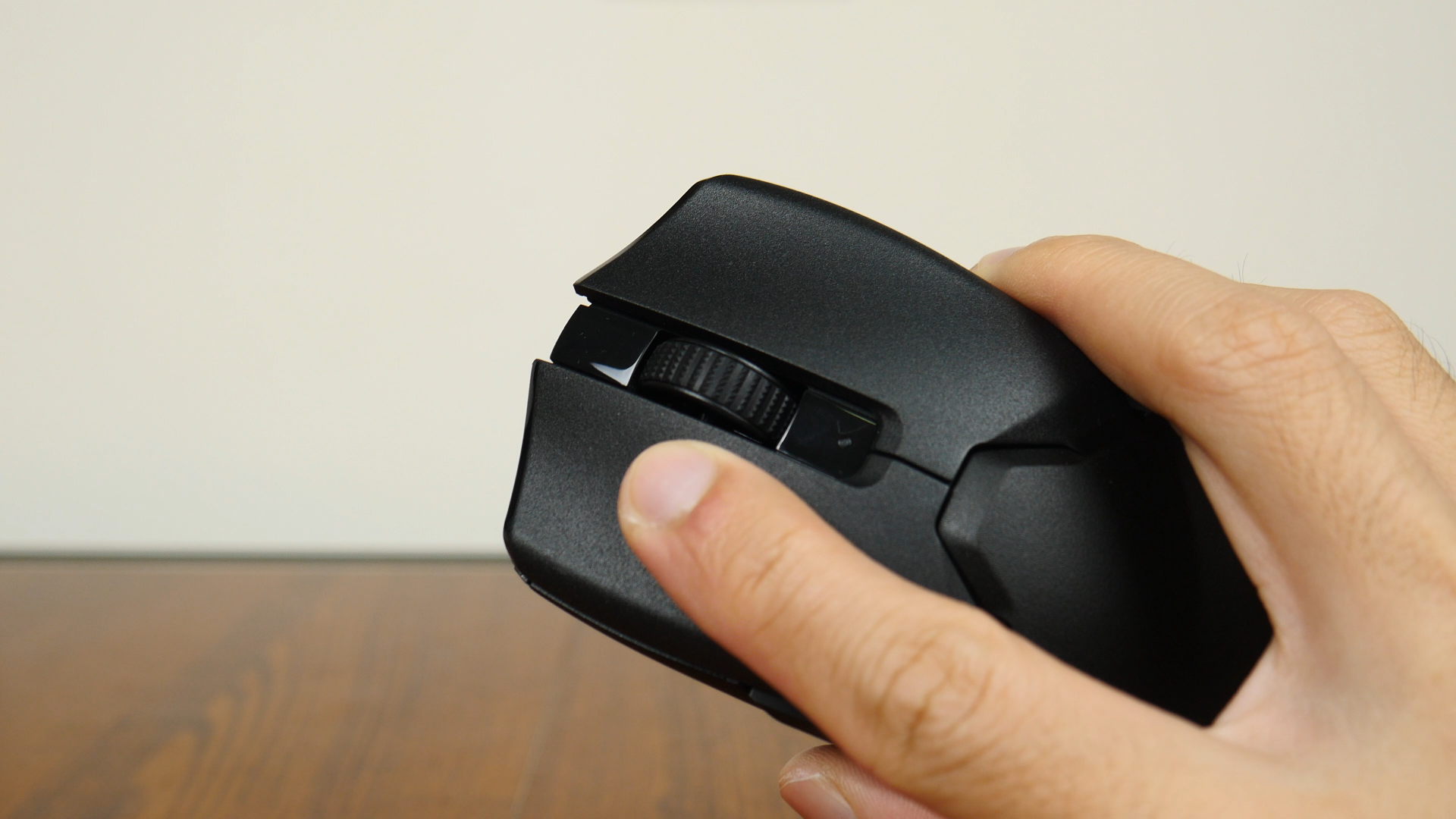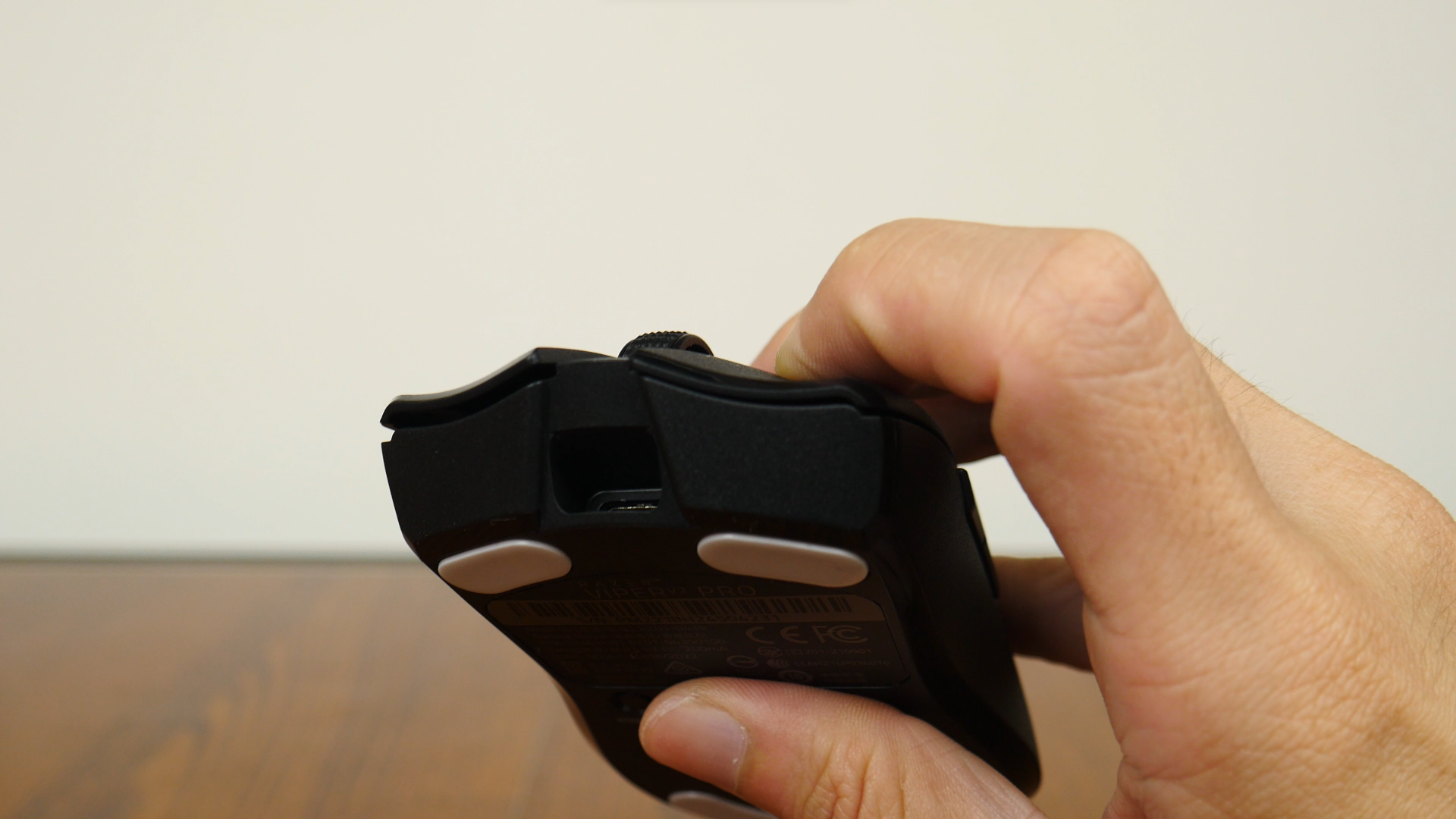 The click action of the Viper V2 Pro's left and right mouse buttons is crisp and loud, though I noticed that there was a fair amount of sideways play in both buttons especially if one were to press down hard on them. In addition, there was also noticeable post-click travel; while these phenomena did not affect my usage experience as a casual gamer, I still thought these occurrences worth a mention.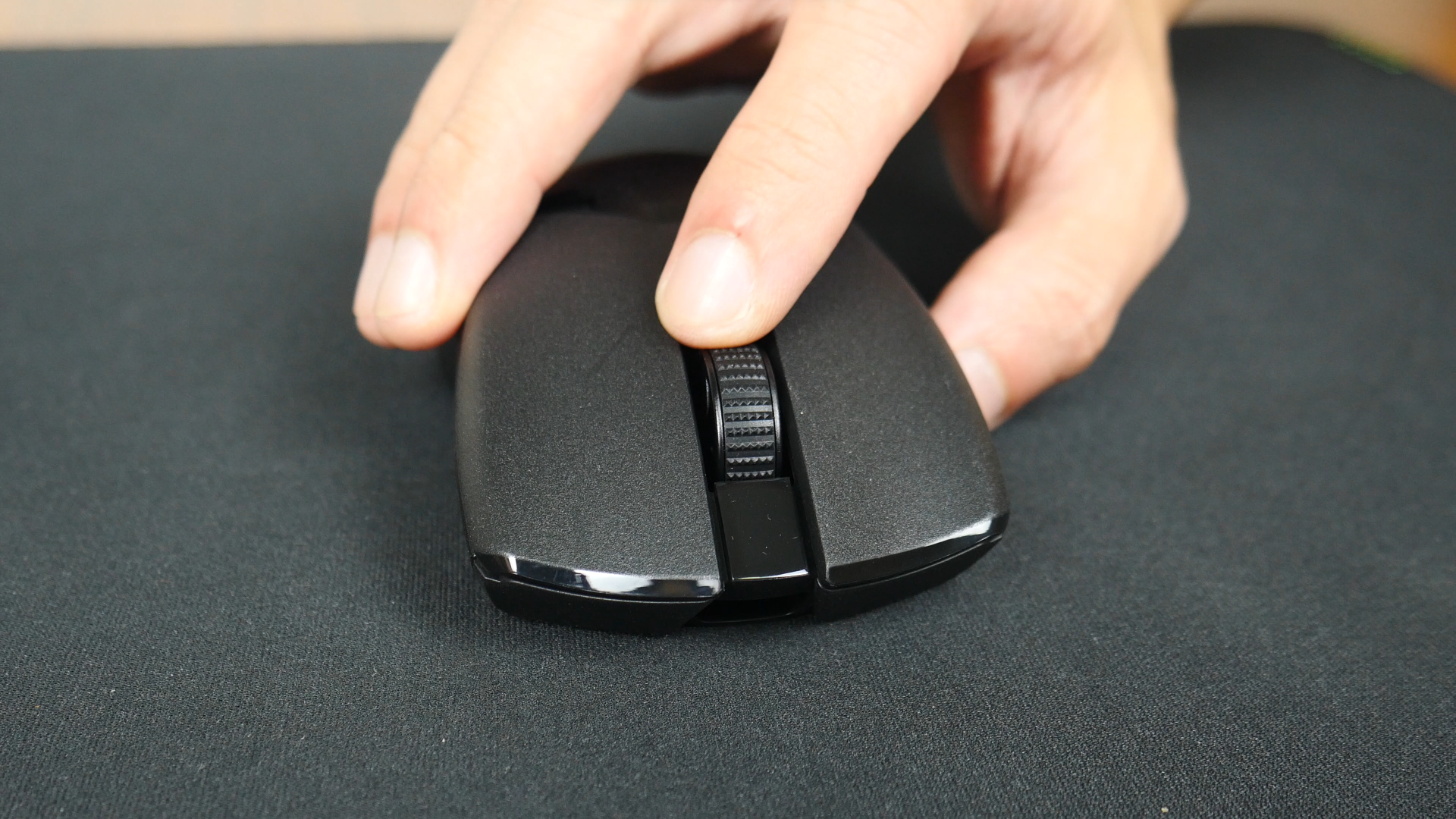 The scroll wheel of the Viper V2 Pro has a textured rubber finish, with a scroll action that has well-defined steps.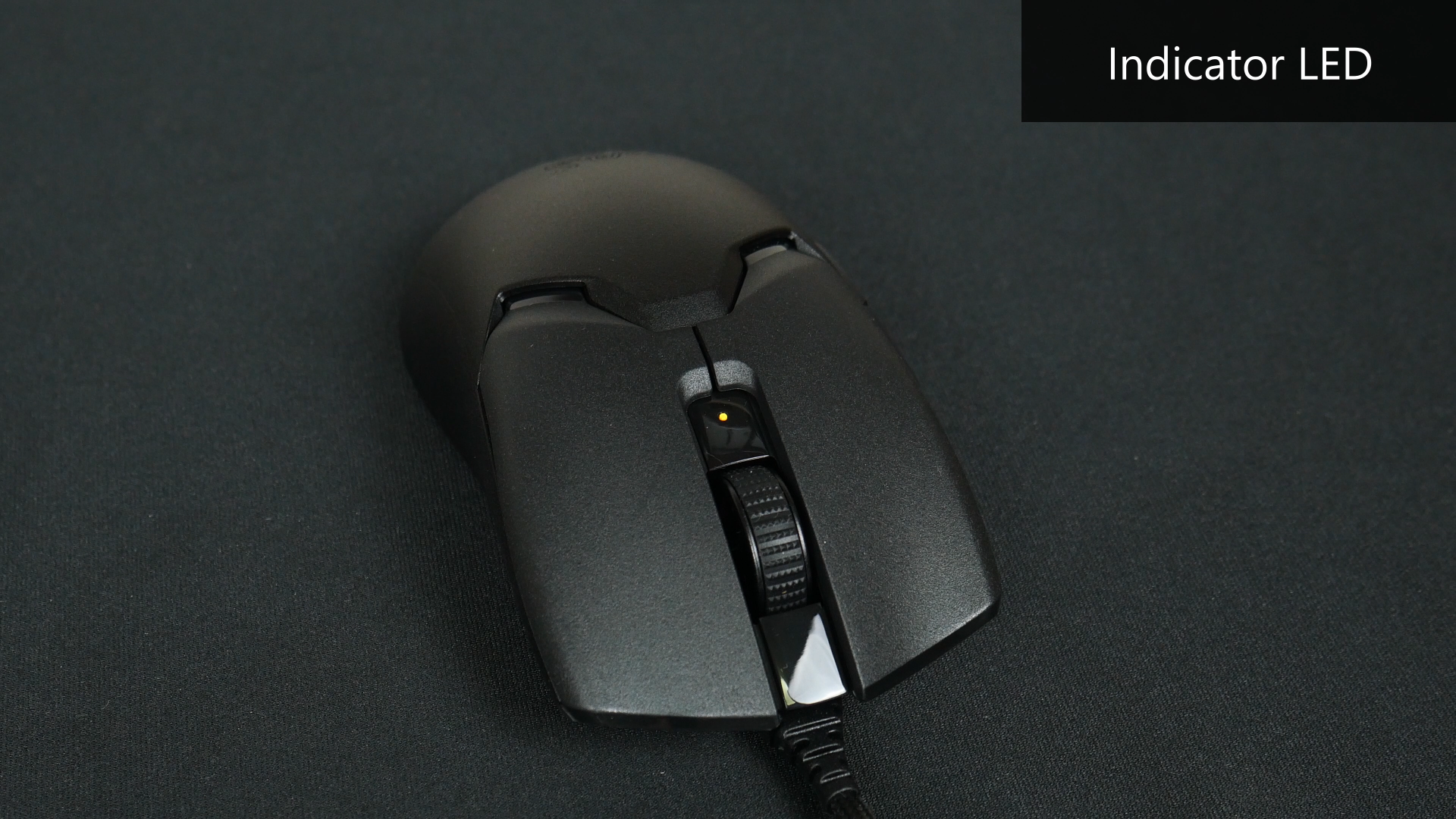 Right below the scroll wheel is an indicator LED that serves as a battery level indicator, as well as to indicate which DPI setting that one is on while using the button on the bottom of the mouse to toggle between DPI settings on the fly.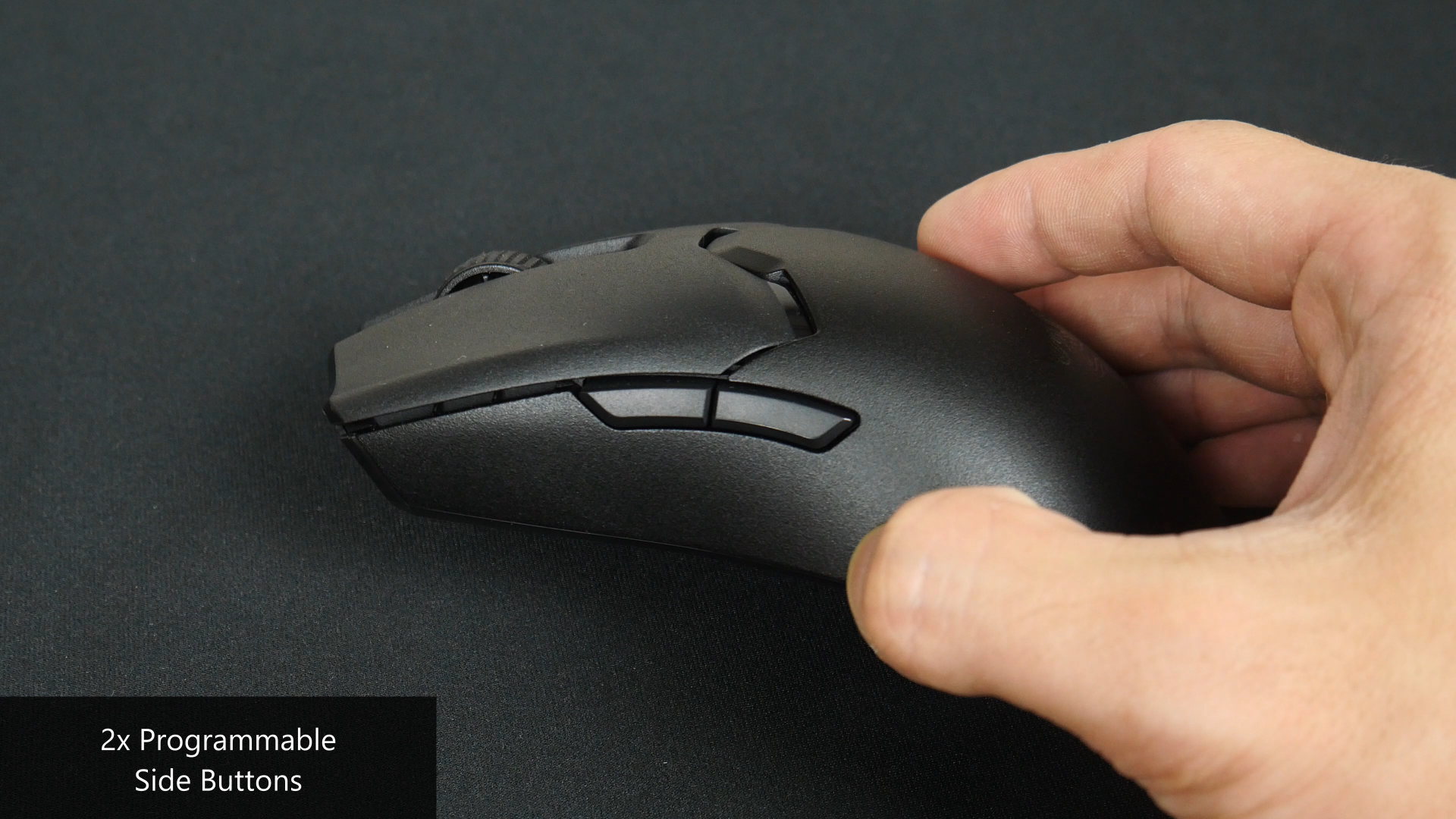 The mouse comes with a total of five programmable buttons, of which two of them are located on the left side of the mouse. The two side buttons protrude sufficiently for ease-of-use while gaming.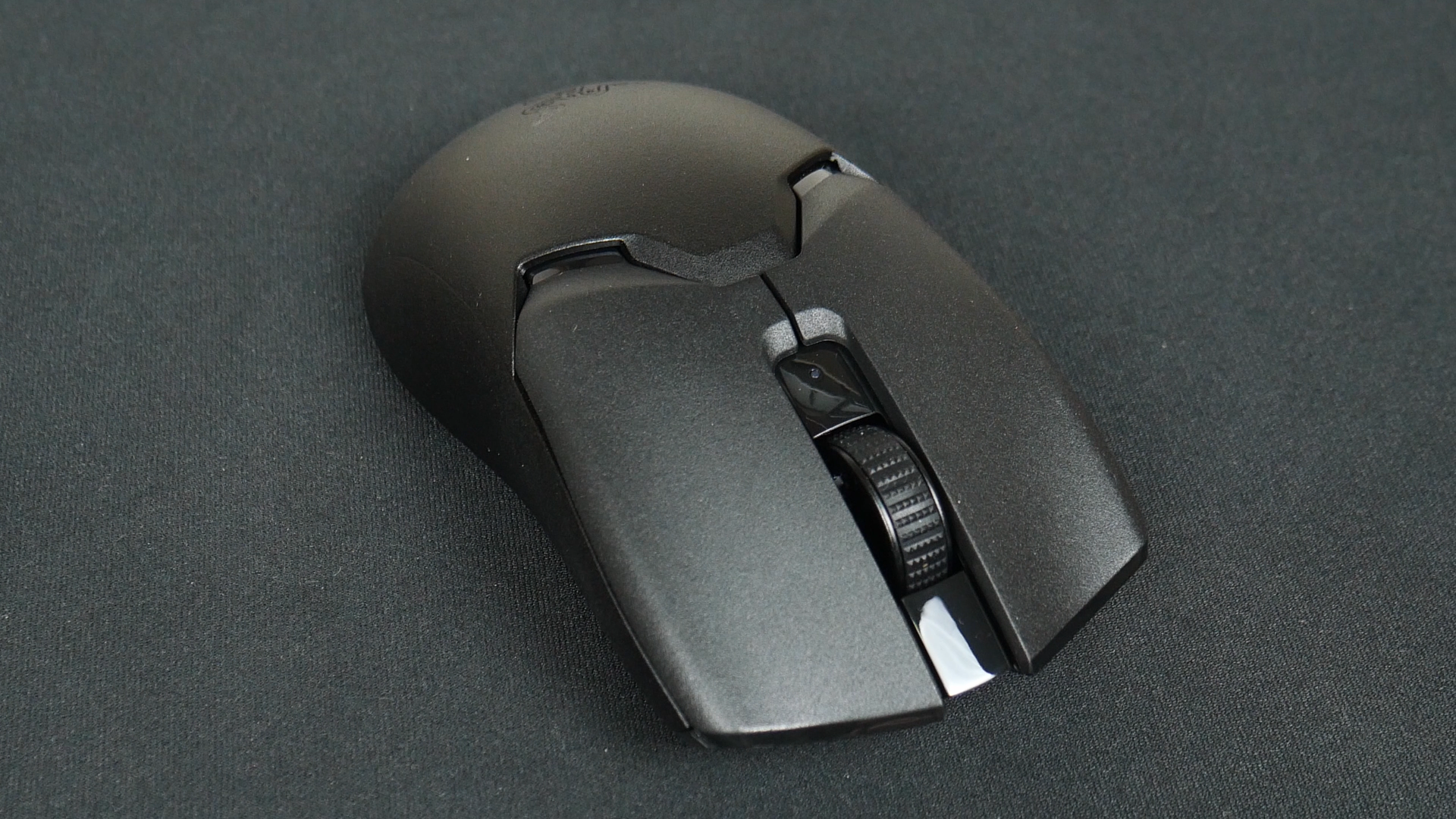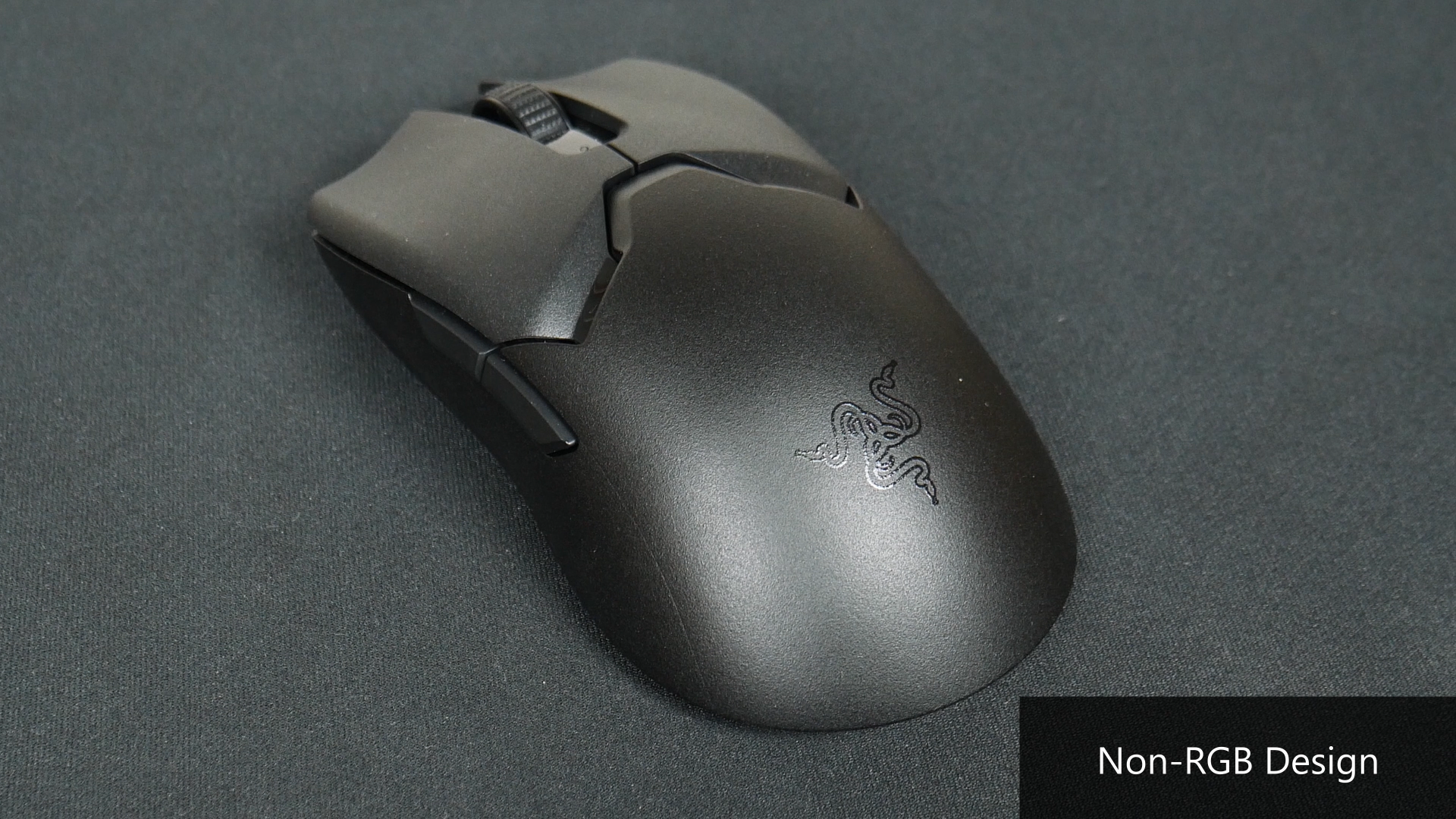 Finishing wise, the Viper V2 Pro is made of textured black plastic with a matte finish; there are glossy bits thrown in for some parts of the mouse for added contrast. In a bid to save weight and improve battery life, Razer's ditched its Chroma RGB lights altogether for the V2 Pro, making for a rather muted appearance overall compared to the brand's other flashier offerings.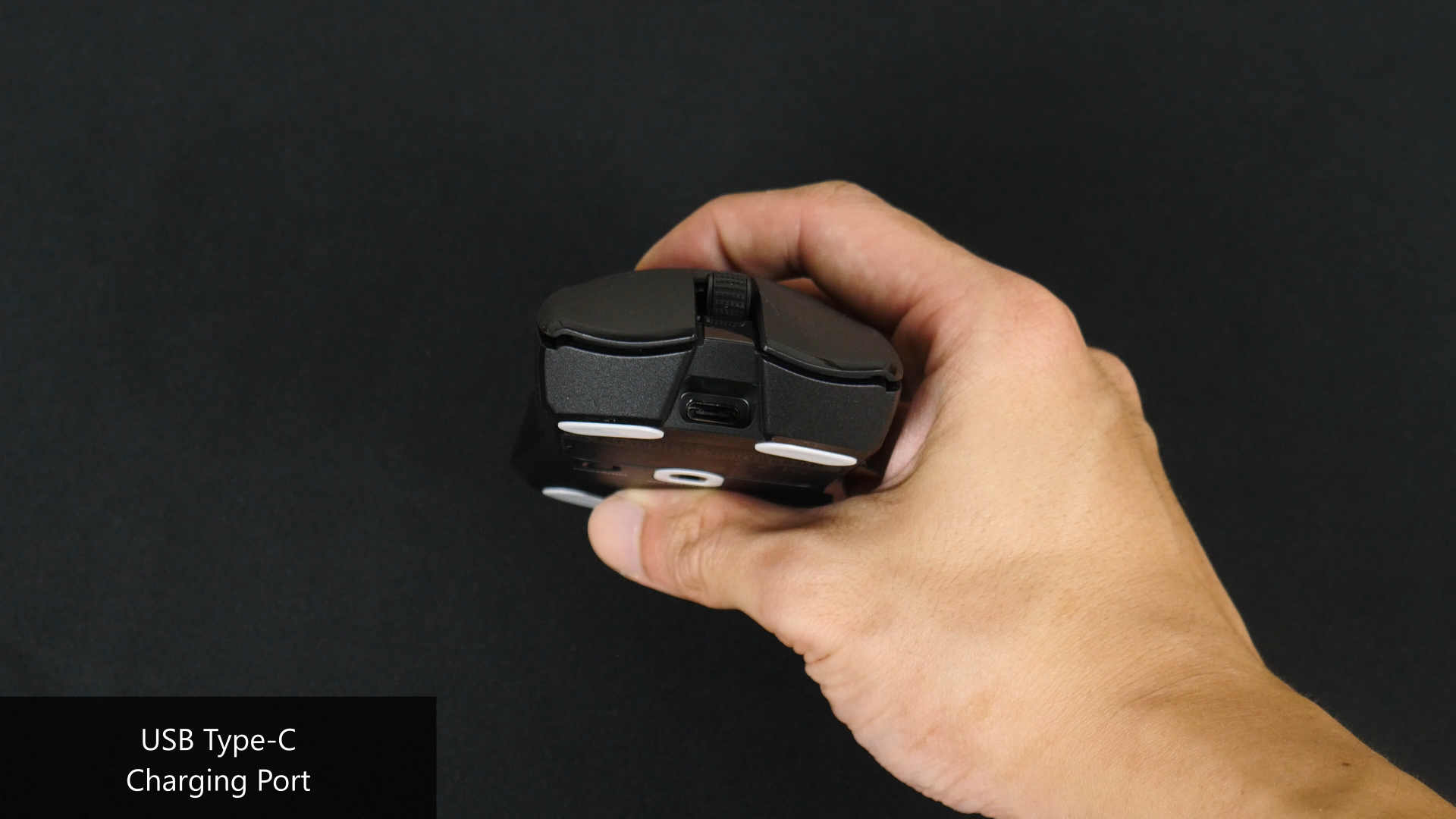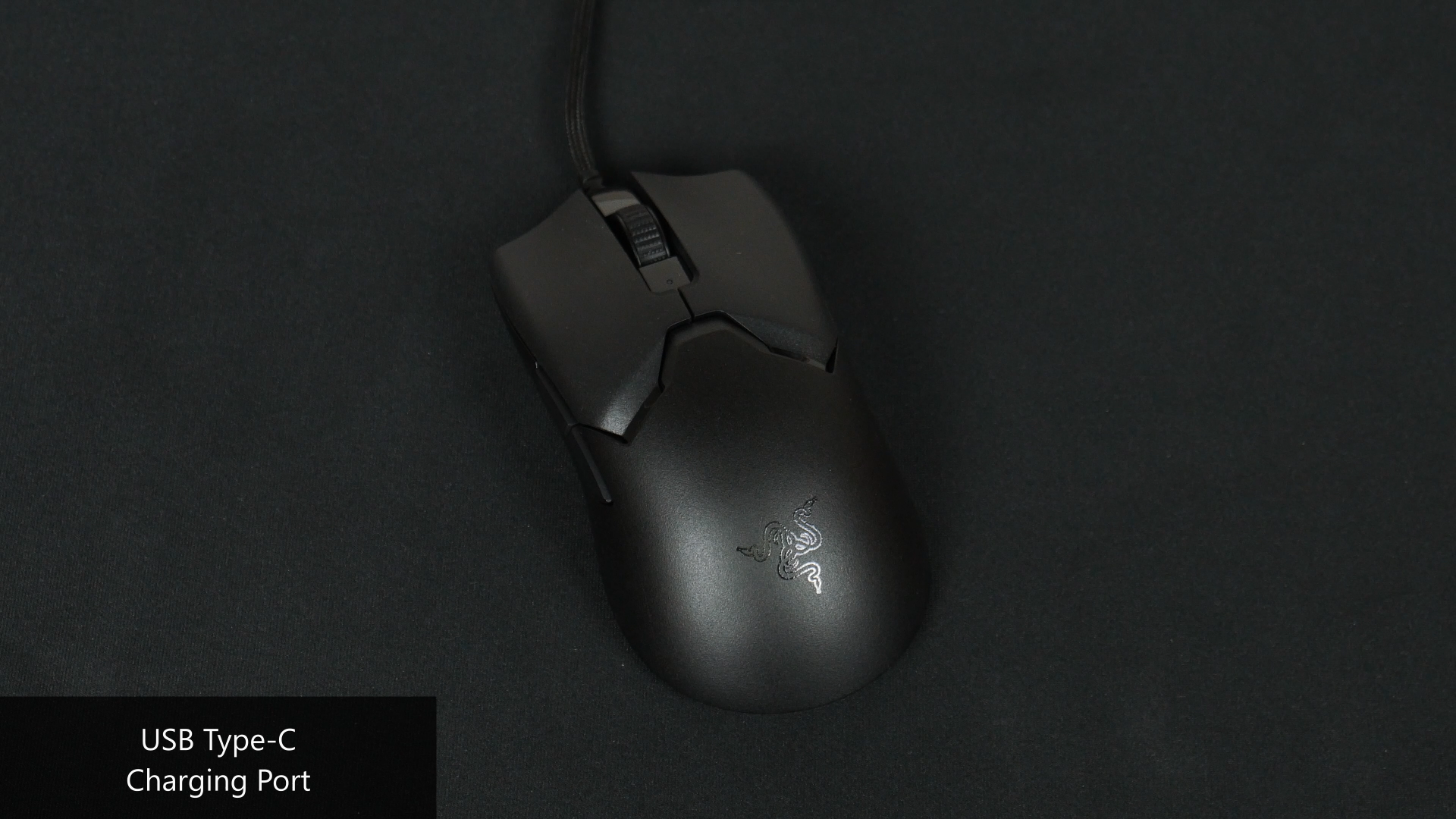 The inclusion of a USB Type-C charging port is a major plus over the Viper Ultimate, where end-users will be able to use the Viper V2 Pro as a wired mouse while charging it with the included Speedflex USB Type-A to USB Type-C cable.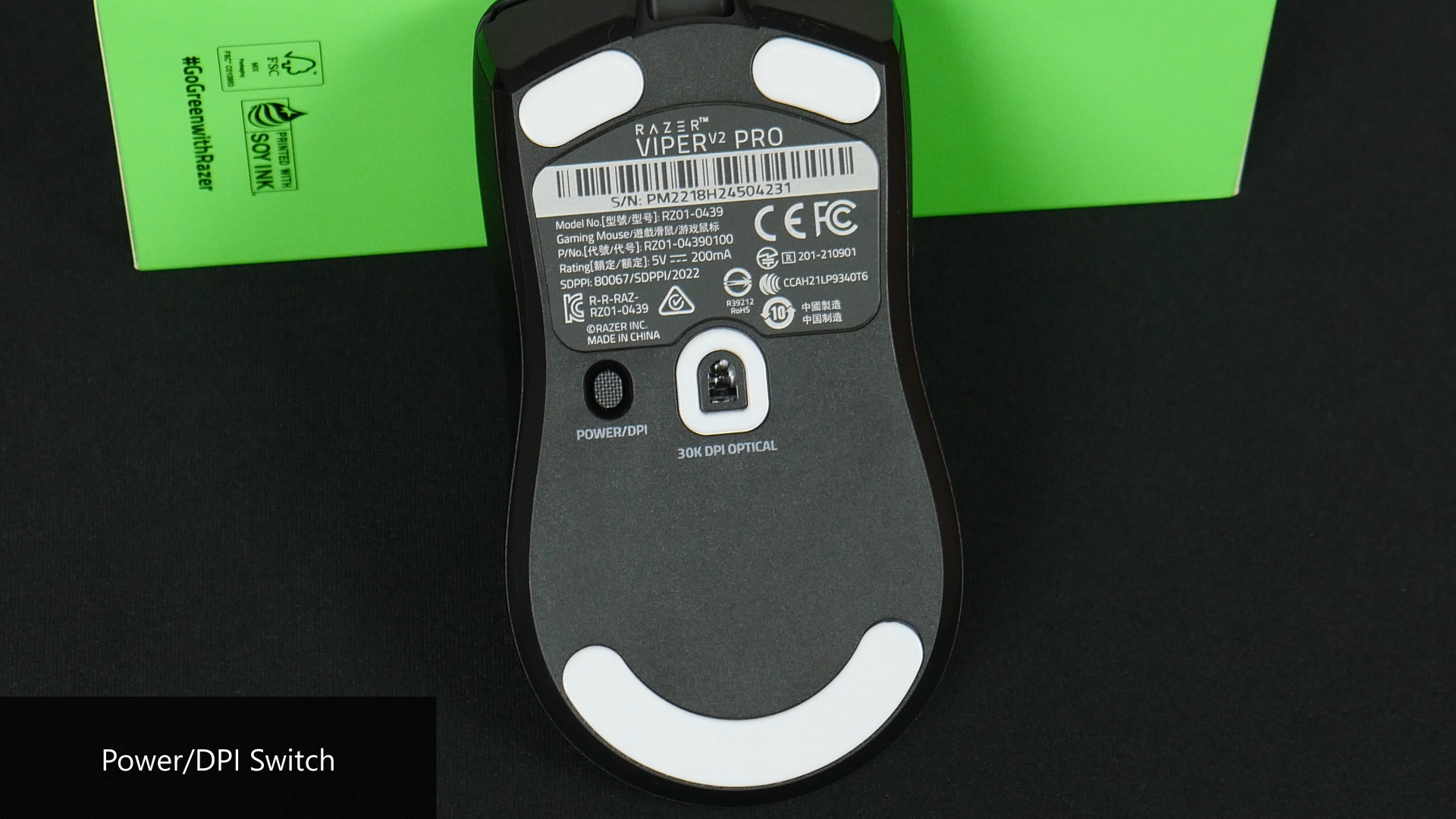 For mouse feet, Razer's opted for 100% PTFE plastic feet. Powering on the mouse and toggling between DPI settings are done via a single button found right next to the optical sensor of the mouse. To power on the mouse, you'll need to press and hold the power button for three seconds, where the indicator LED will flash to show that its been powered on successfully.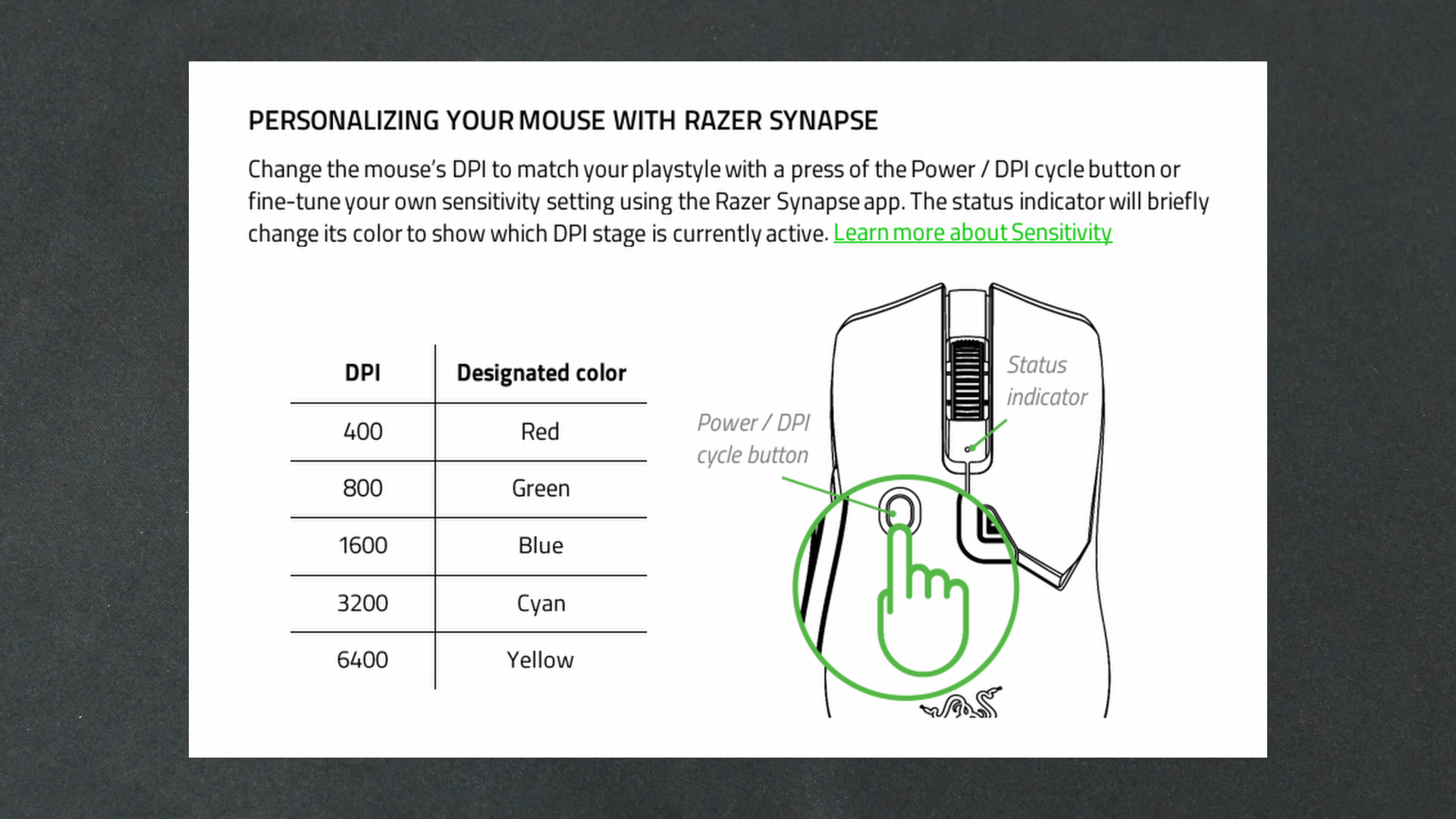 A quick press of the same button will then toggle between five preset DPI settings, as per the screenshot above taken from the user manual of the Viper V2 Pro. These presets can be configured within the Razer Synapse app.
Tech Specs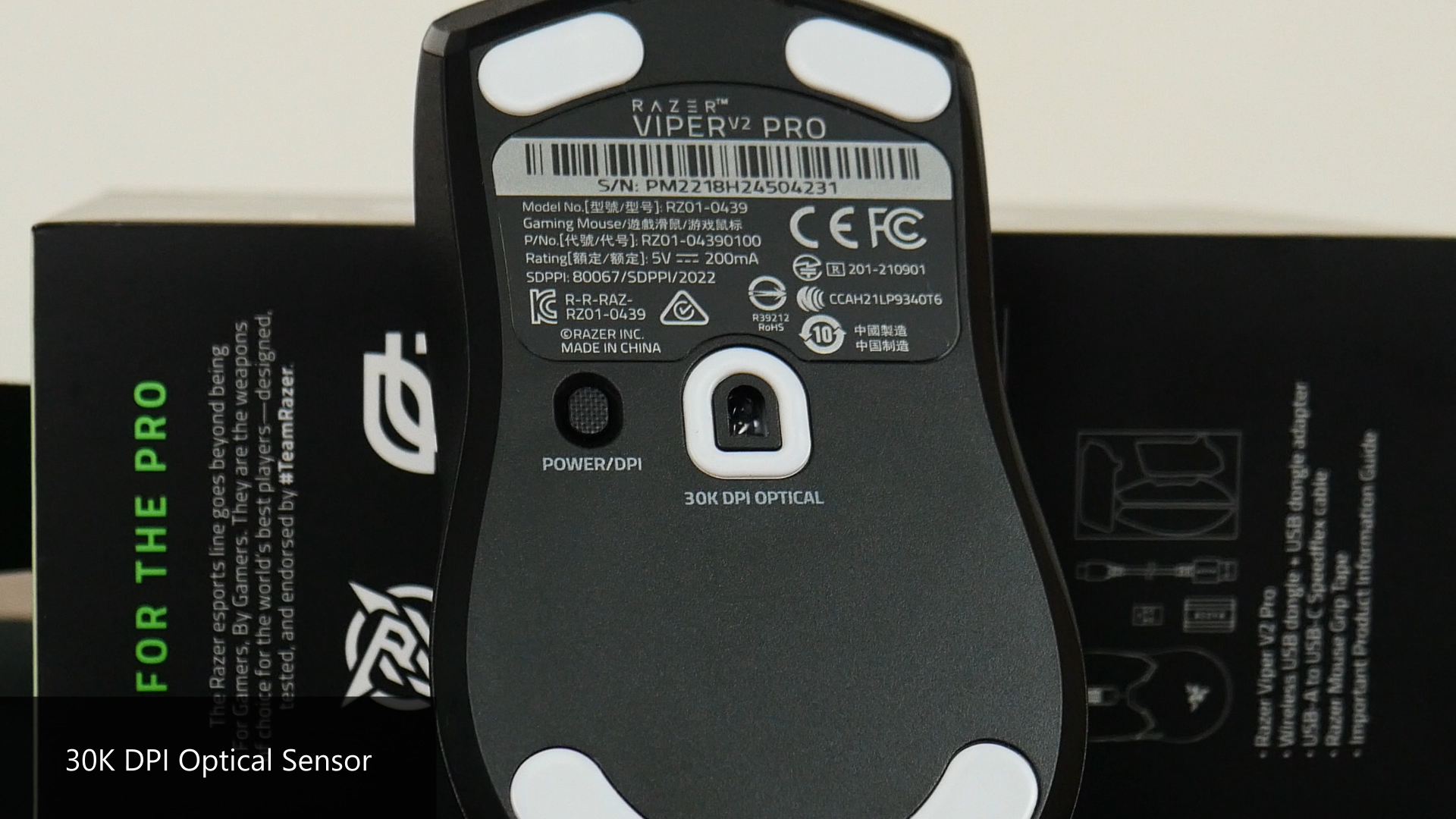 Being a flagship product, the Viper V2 Pro sports Razer's industry-leading Focus Pro 30K DPI optical sensor that boasts features such as Asymmetric Cut-off, Smart Tracking and Motion Sync. Marketing jargon aside, these features allow end-users to configure a lift-off and landing distance that suits one's style of play, and allows for a consistent lift-off distance no matter what surface it's used on, all in the name of consistent tracking for better accuracy.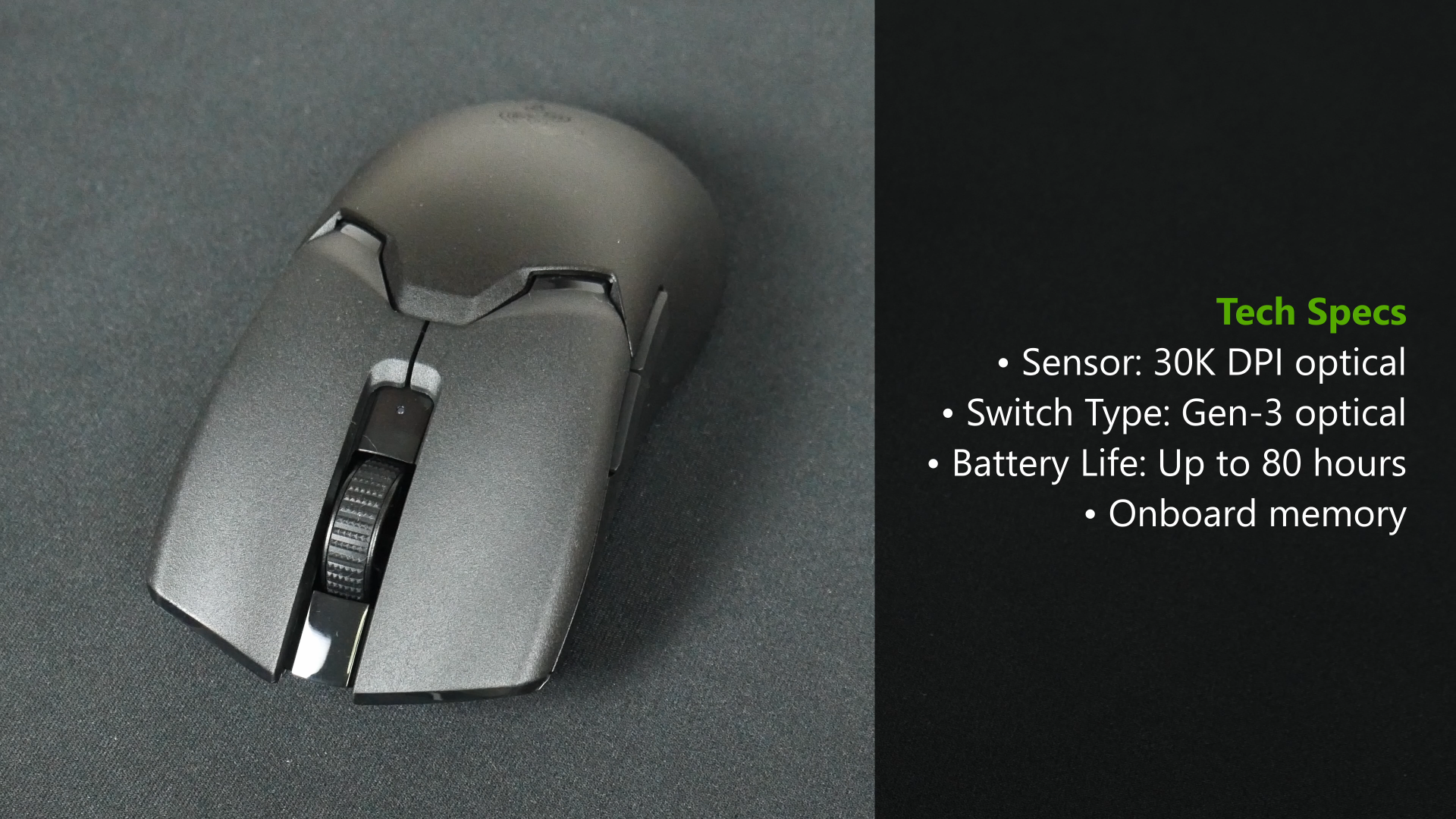 Razer's included its latest "Gen-3" optical switches for the mouse buttons, which are rated for a lifecycle of up to 90-million clicks. Powering the mouse is an onboard battery that is advertised by Razer to provide up to 80 hours of battery life. Eagle-eyed readers would have noticed that Razer states a 70 hour battery life on the packaging - according to their website, they've clarified that the 70 hour estimate was a conservative one, and that the company's since fine-tuned the Viper V2 Pro's firmware to further improve battery life.
Usage Experience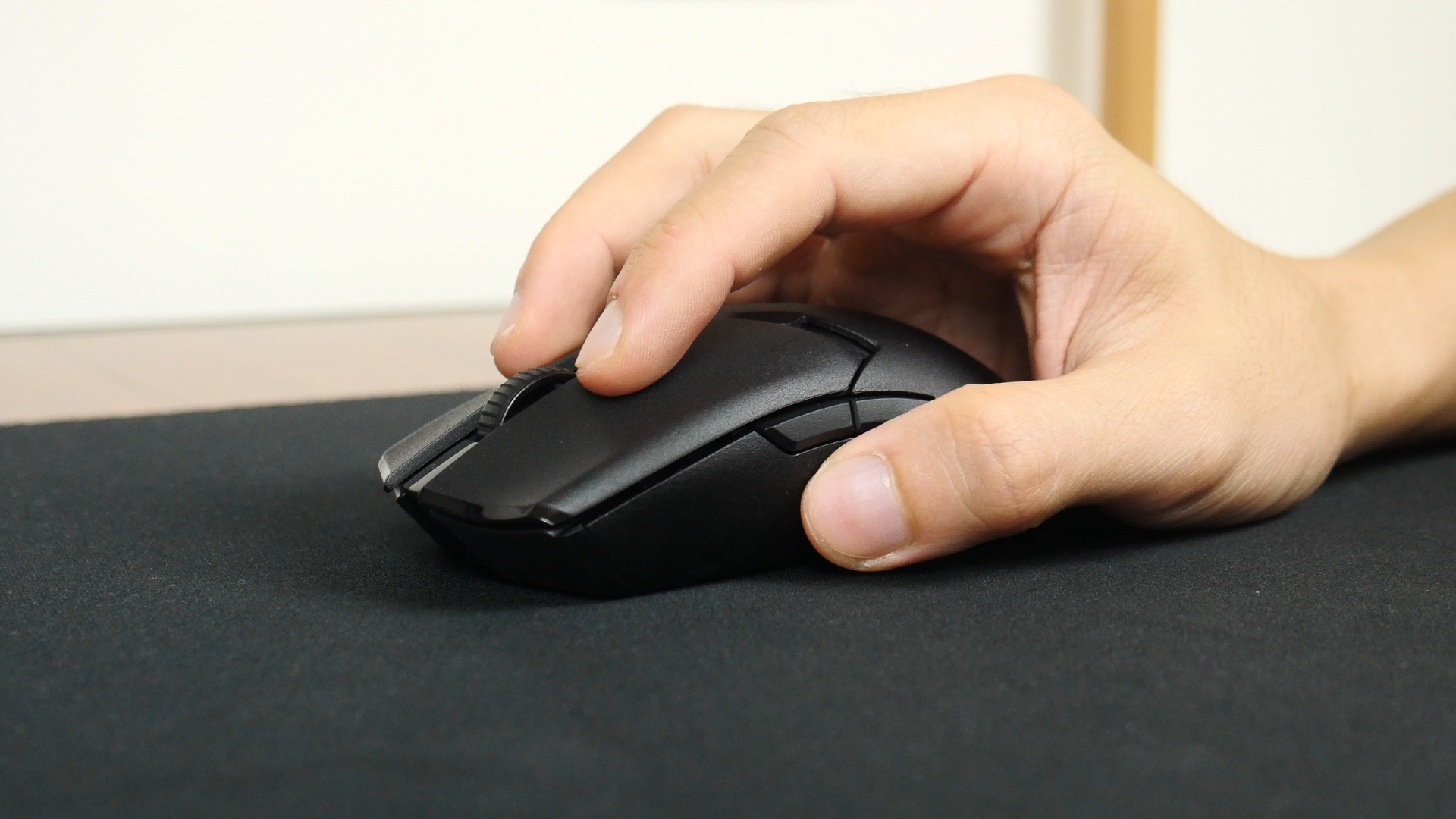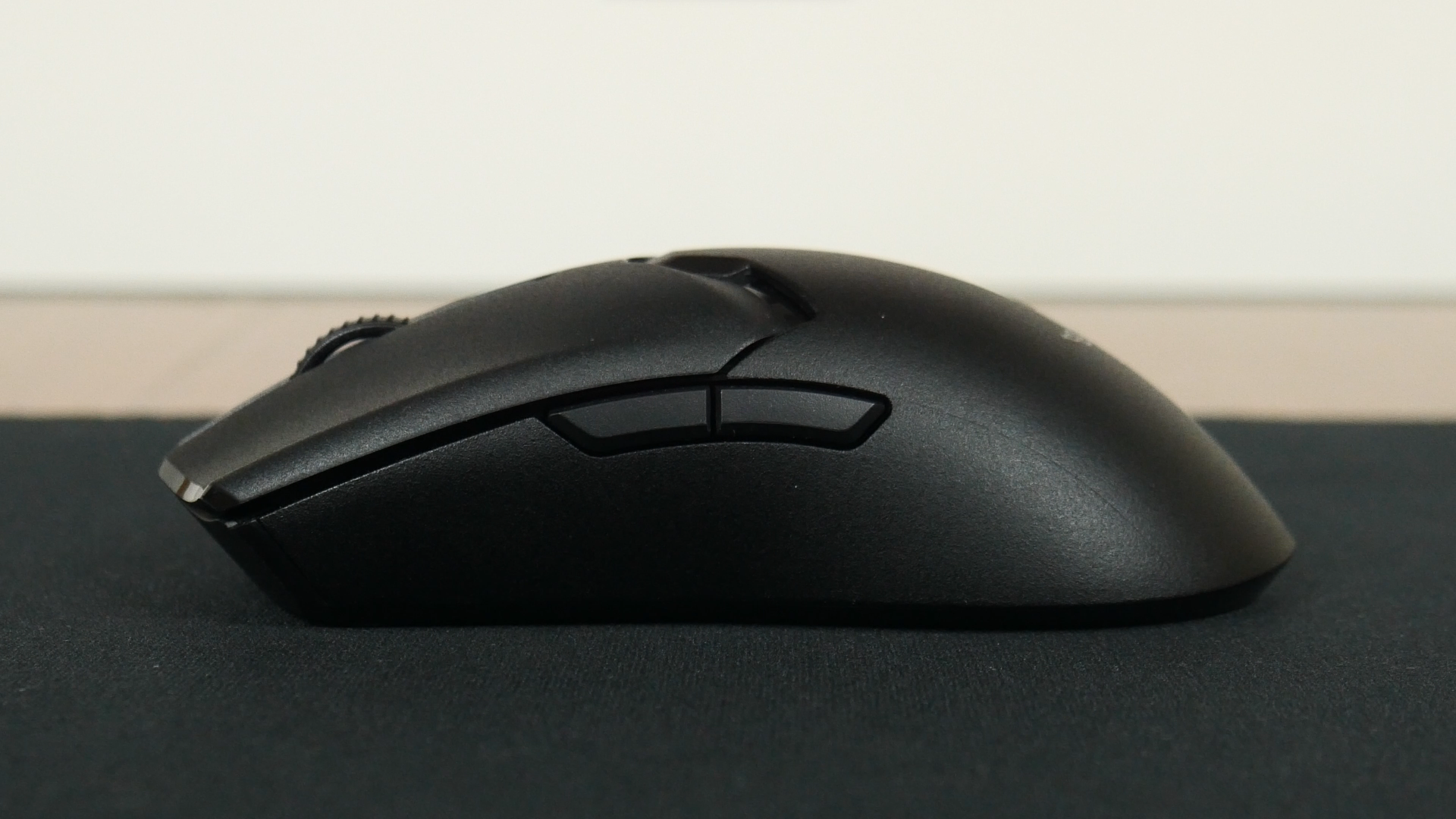 On the whole, the Viper V2 Pro was a pleasure to use, where I had a blast playing several rounds of Fortnite with it. As someone who uses a claw grip while gaming, I found the low profile of the mouse well-suited for my grip style, although users who use other grips styles while gaming (e.g. palm grip) may find the mouse a little low for their tastes. In addition, I found no need to use the included grip tapes with the mouse, where the textured surface was more than adequate for my gaming needs.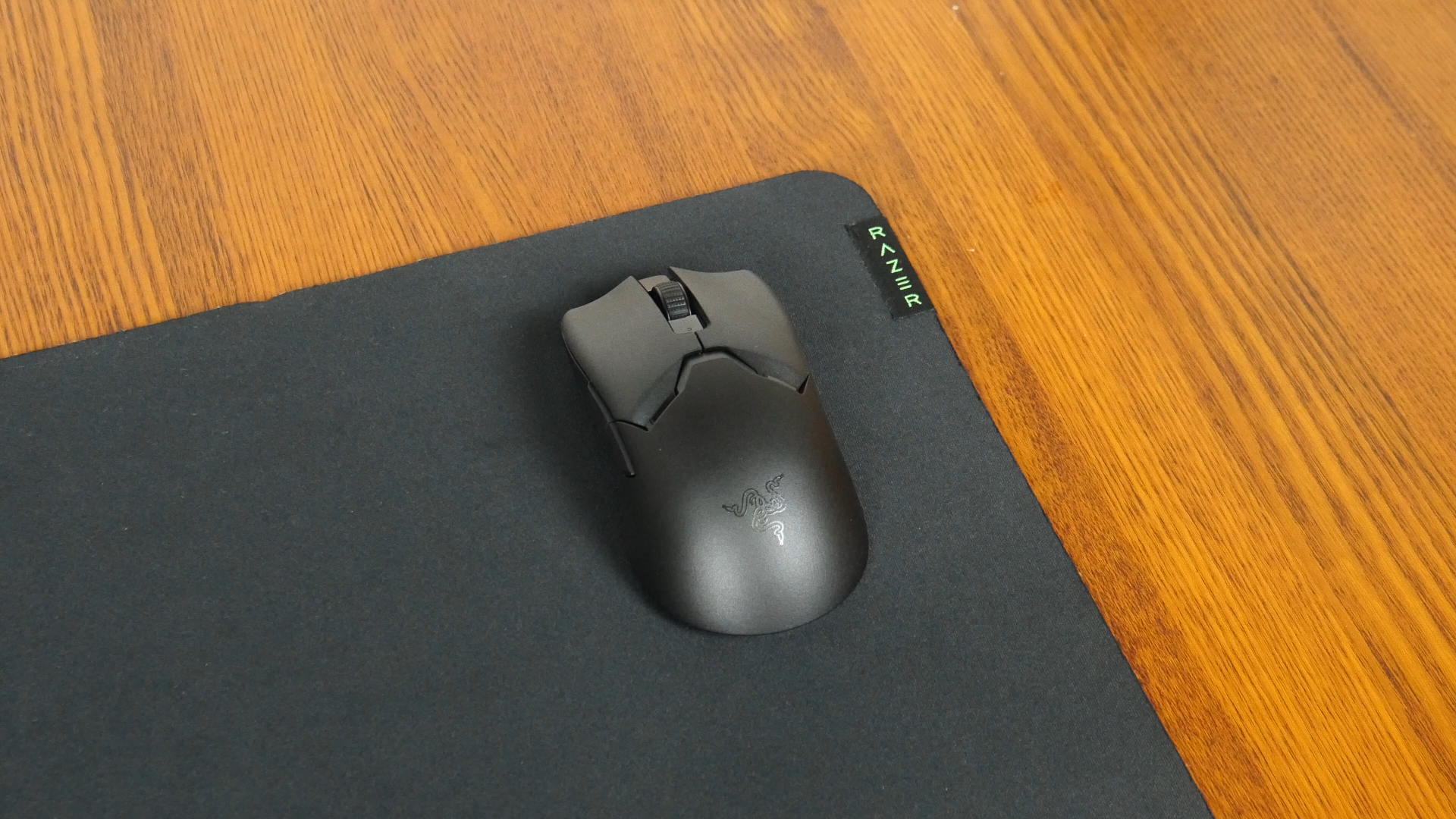 With a woven mousepad, in this case, Razer's Gigantus V2, the glide action was smooth courtesy of the Viper V2 Pro's PTFE feet, where end-users should have no issues using the Viper V2 Pro on hard surfaces as well.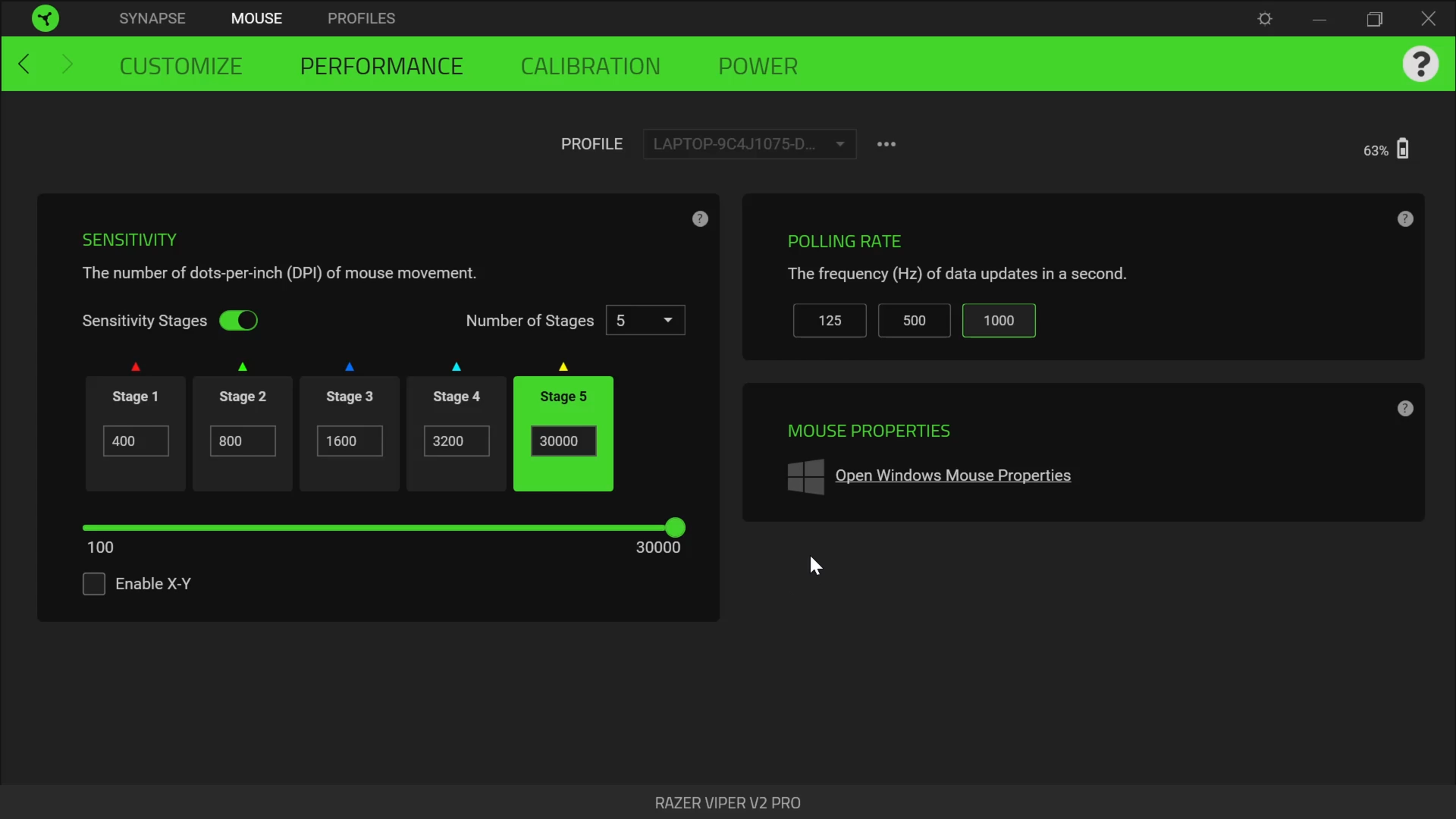 Owners of this mouse who intend to utilise the 30K DPI setting would have to access Razer's Synapse app to set the DPI level accordingly. As someone who games on a DPI setting of between 800-1000, I personally found the 30K DPI setting overkill for my needs - this might be a feature that professional gamers might appreciate better.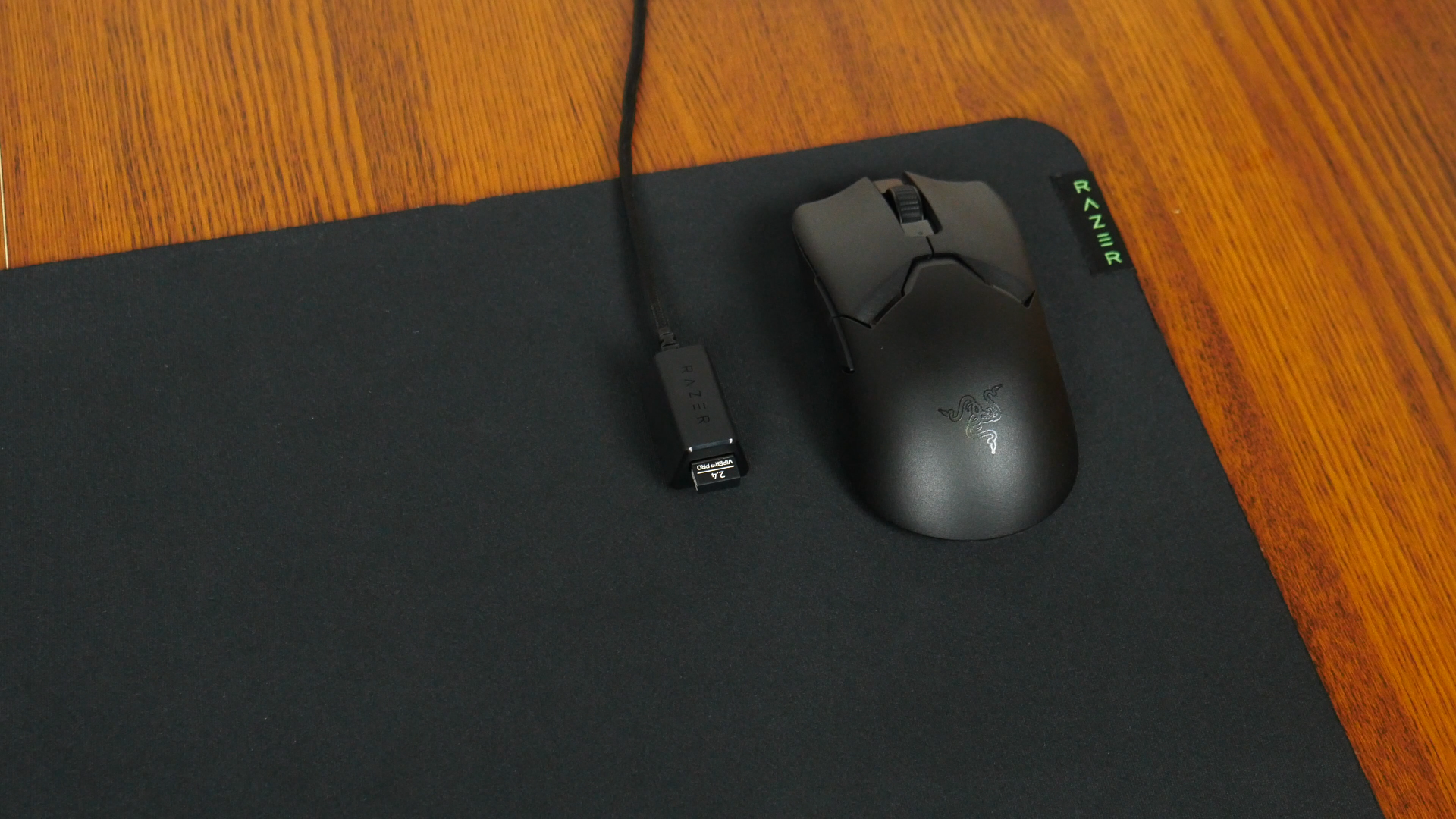 Also, I found the included wireless USB dongle adapter a welcome accessory to have, as it would allow end-users to place the wireless USB dongle as close as possible to the mouse, when used in conjunction with the Speedflex USB Type-A to USB Type-C cable. The wireless USB dongle adapter has a female USB Type-C port on one end, and a female USB Type-A port on the other end.
Pricing & Conclusion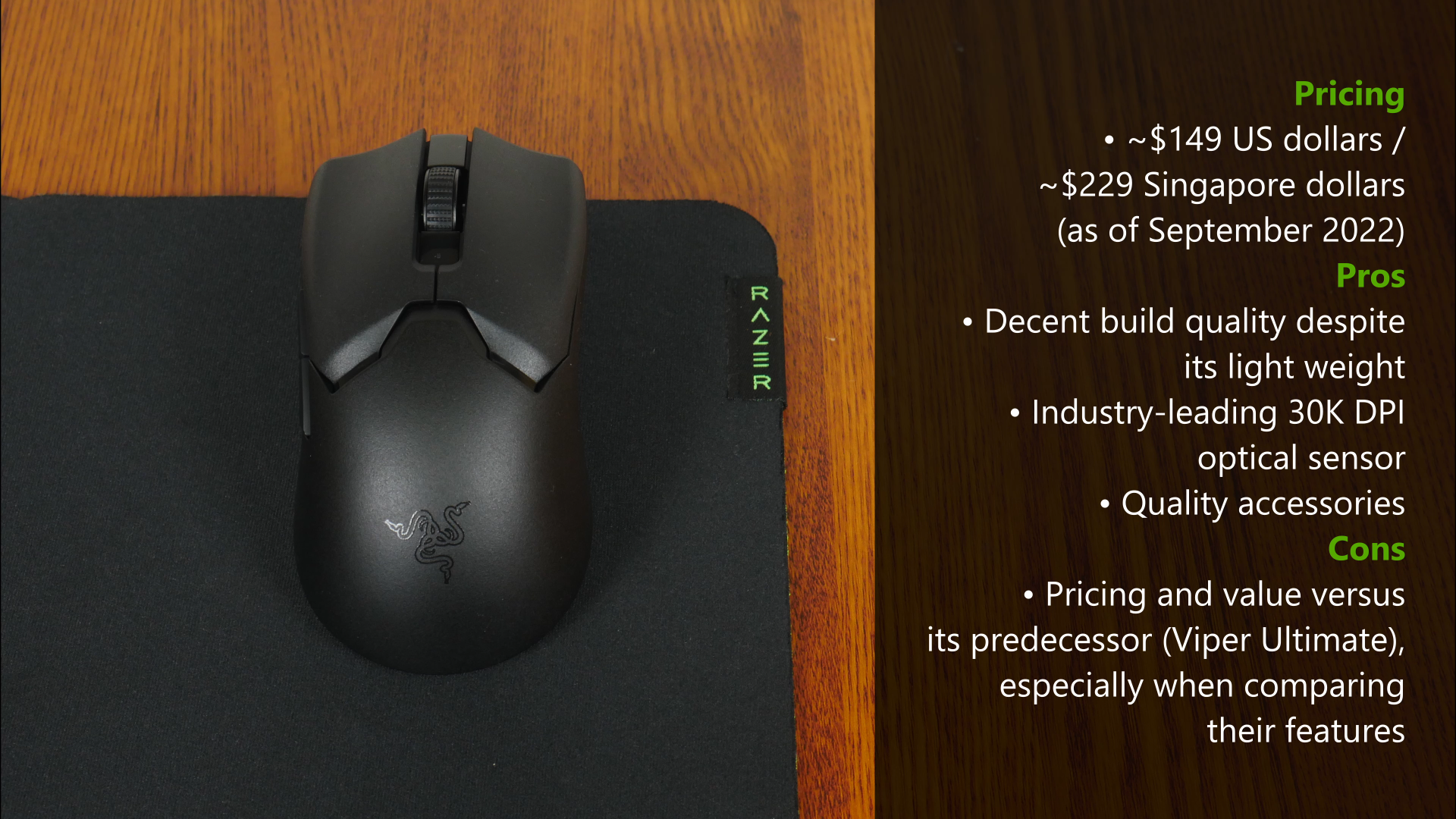 On the whole, the Viper V2 Pro is a quality product that is sure to satisfy the needs of serious gamers on the lookout for a wireless gaming mouse. However, the elephant in the room that needs addressing is its relative value versus its predecessor, the Viper Ultimate, which is currently still available for purchase on the market.
As of September 2022, the Viper V2 Pro can be purchased brand new for around $149 US dollars, or approximately $229 Singapore dollars. The Viper Ultimate on the other hand, can be had brand new for around $98 US dollars, or approximately $129 Singapore dollars. Barring the fact that the Viper Ultimate is long in the tooth now, having been on the market since the fourth quarter of 2019, it still packs an impressive list of features that can give the Viper V2 Pro a run for the money - we're talking about an ambidextrous design suited for both left-handed and right-handed gamers, a charging dock, as well as RGB lighting. That said, the Viper V2 Pro does of course have cards up its sleeve versus its predecessor, with an industry leading 30K DPI sensor, better battery life, as well as 16g of weight savings, among other features.
Ultimately, consumers would have to decide for themselves whether the new features and trade-offs are worth the ~$51 US dollar / ~$100 Singapore dollar price difference - if you so decide that it is, the Viper V2 Pro should serve your gaming needs well.
Get this mouse from Amazon: https://amzn.to/3QM5Dzq (affiliate link)
Get this mouse from Shopee Singapore: https://shope.ee/8zTicGsyrg (affiliate link)
ALKtech may earn commissions from qualifying purchases made using affiliate links, at no extra cost to you as a customer. These commissions go a long way in supporting the platform!
The mouse featured in this article was a retail purchase on loan from a friend to ALKtech.