The ID-COOLING SE-226-XT CPU cooler represents great value for money given its performance.
ID-COOLING is a Chinese PC hardware manufacturer that specialises in air and water cooling components, among other things, and their cooling products have taken the PC market by storm, given their great quality and affordable prices. For today's article, we'll be taking a look at the SE-226-XT Black CPU cooler, a mid-range offering from ID-COOLING that has other pricier CPU coolers by major brands such as be quiet! and Noctua in its sights.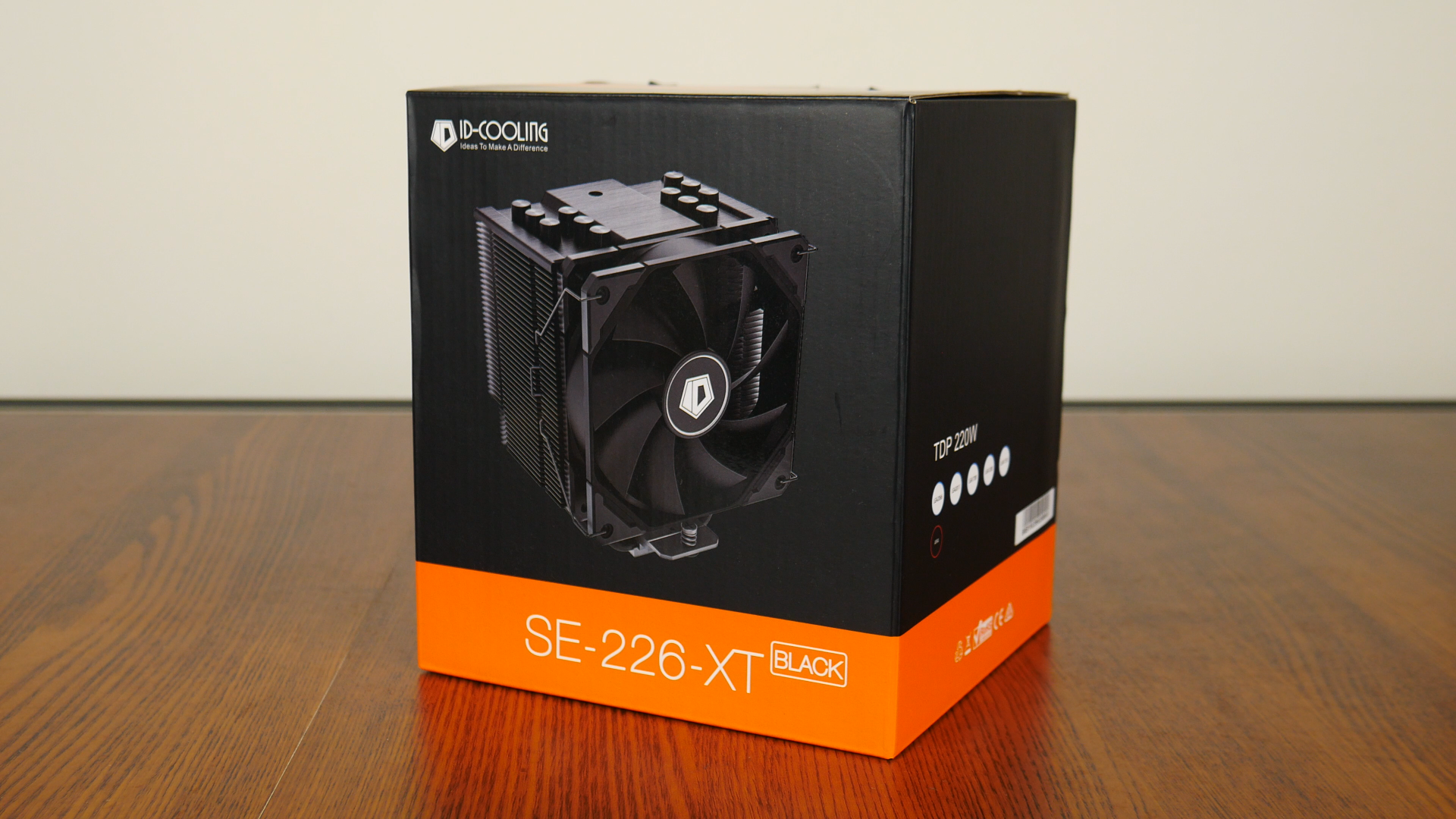 Summary of Specifications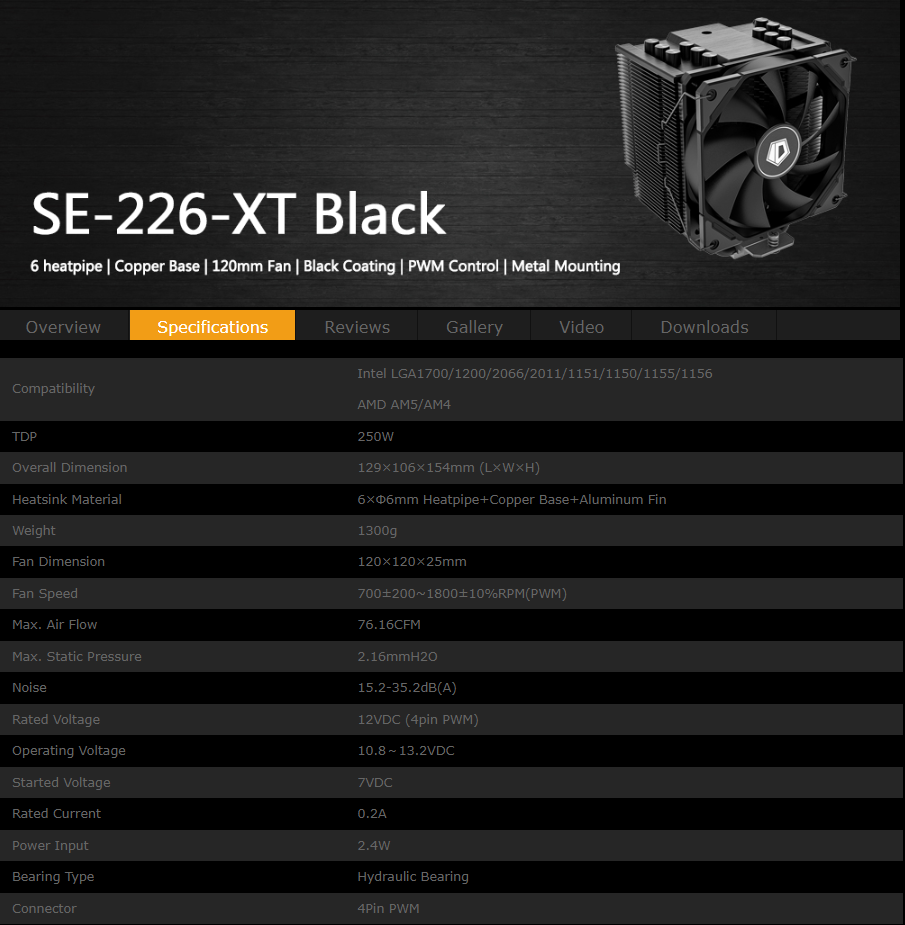 The above screenshot from ID-COOLING's website provides a summary on the specifications of the SE-226-XT Black. It has a rated TDP of 250W, which is unsurprising given the heft of the cooler, a beefy 1.3kg, and it has a 120mm fan with model number TF-12025-BLACK. If you're a fan of RGB bling, you'll be pleased to note that the SE-226-XT also comes in a version with RGB lighting for the included 120mm fan.
The cooler also comes with extensive support for Intel processors dating several generations back - it even has support for processors on the LGA1156 socket, Intel's first generation Core processors codenamed Nehalem, which were released back in 2008! As of the second quarter of 2022, ID-COOLING has updated its specifications sheet and user manual to indicate that the SE-226-XT has support for the upcoming AMD AM5 platform - when the unit in this article was purchased back at the start of the year, AM4 was the only AMD platform listed as compatible with this CPU cooler. The support for AM5 isn't surprising though, seeing as alongside the announcement of the Ryzen 7000 series and its corresponding AM5 socket, AMD has since released guidance that the AM5 CPU cooler mounting mechanism will be the same as AM4, with the same backplate design and CPU z-height. What this means is that most CPU cooler mounting kits for the AM4 socket should be compatible with AM5 when it's launched.
Packaging & Accessories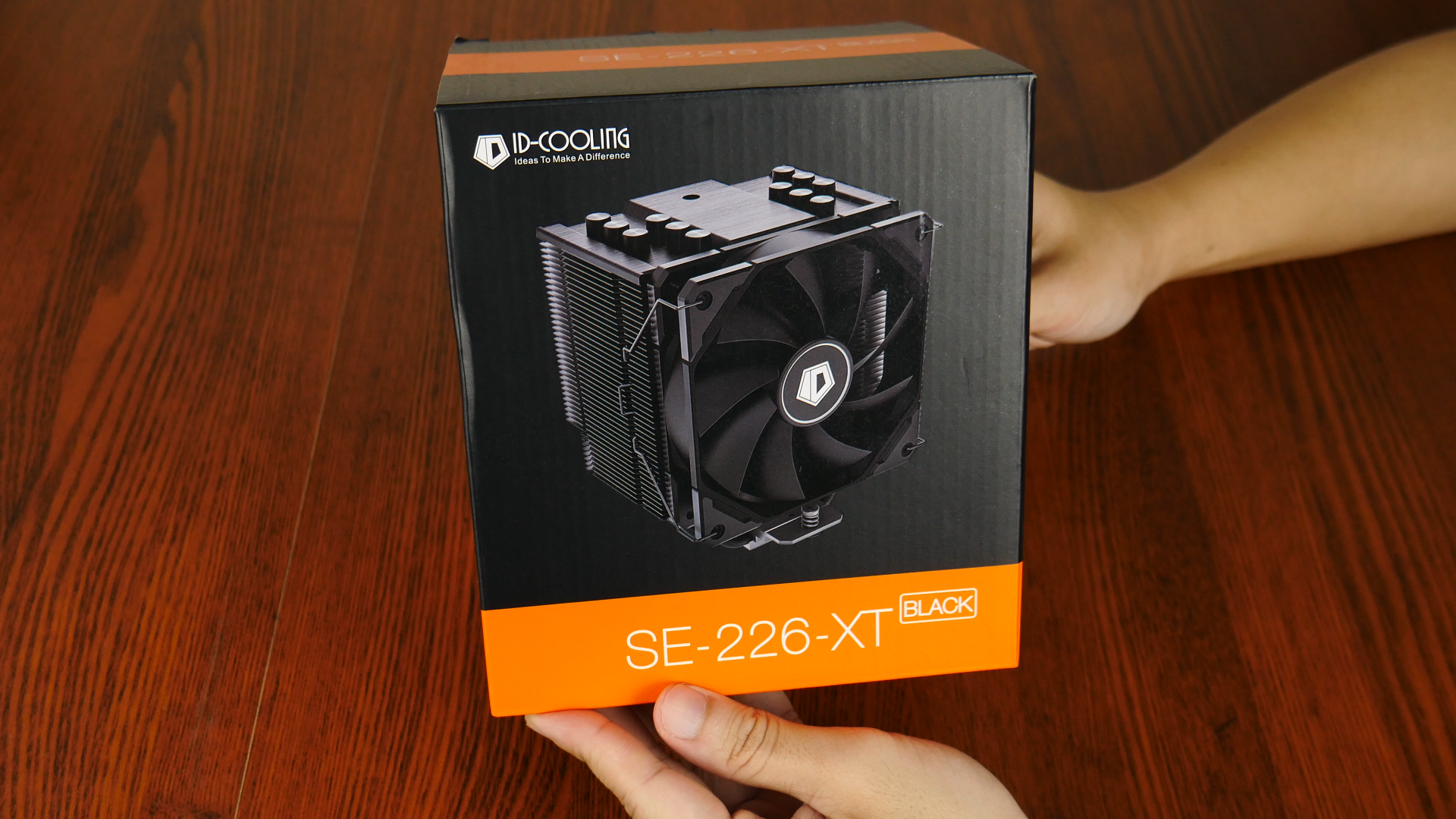 The SE-226-XT comes in a black and orange box, which has a minimalistic yet appealing design.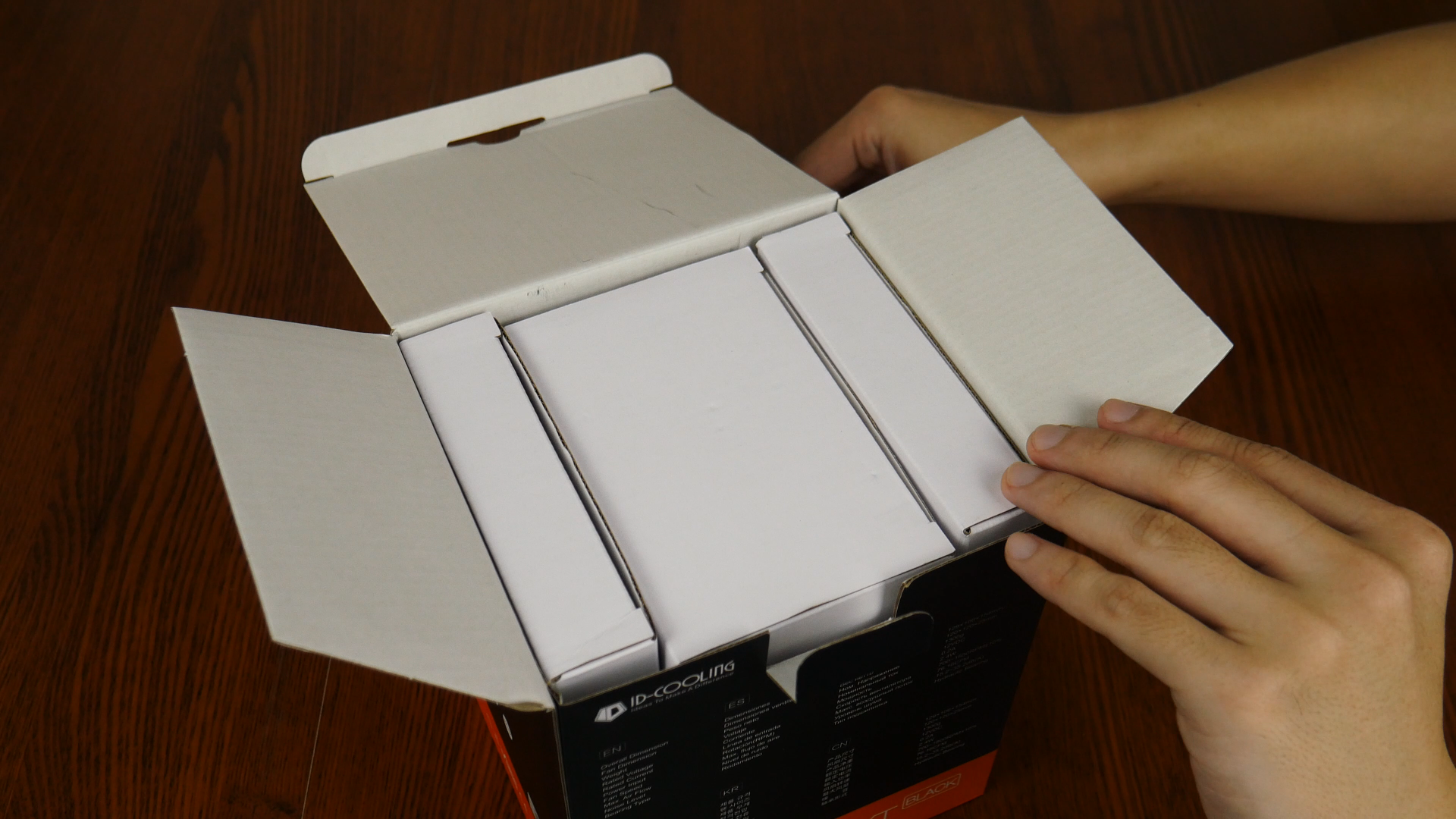 The contents of the box are very securely packaged as well - ID-COOLING's also included a foam insert for the bottom of the box so as to further protect the CPU cooler from potential damage during shipping.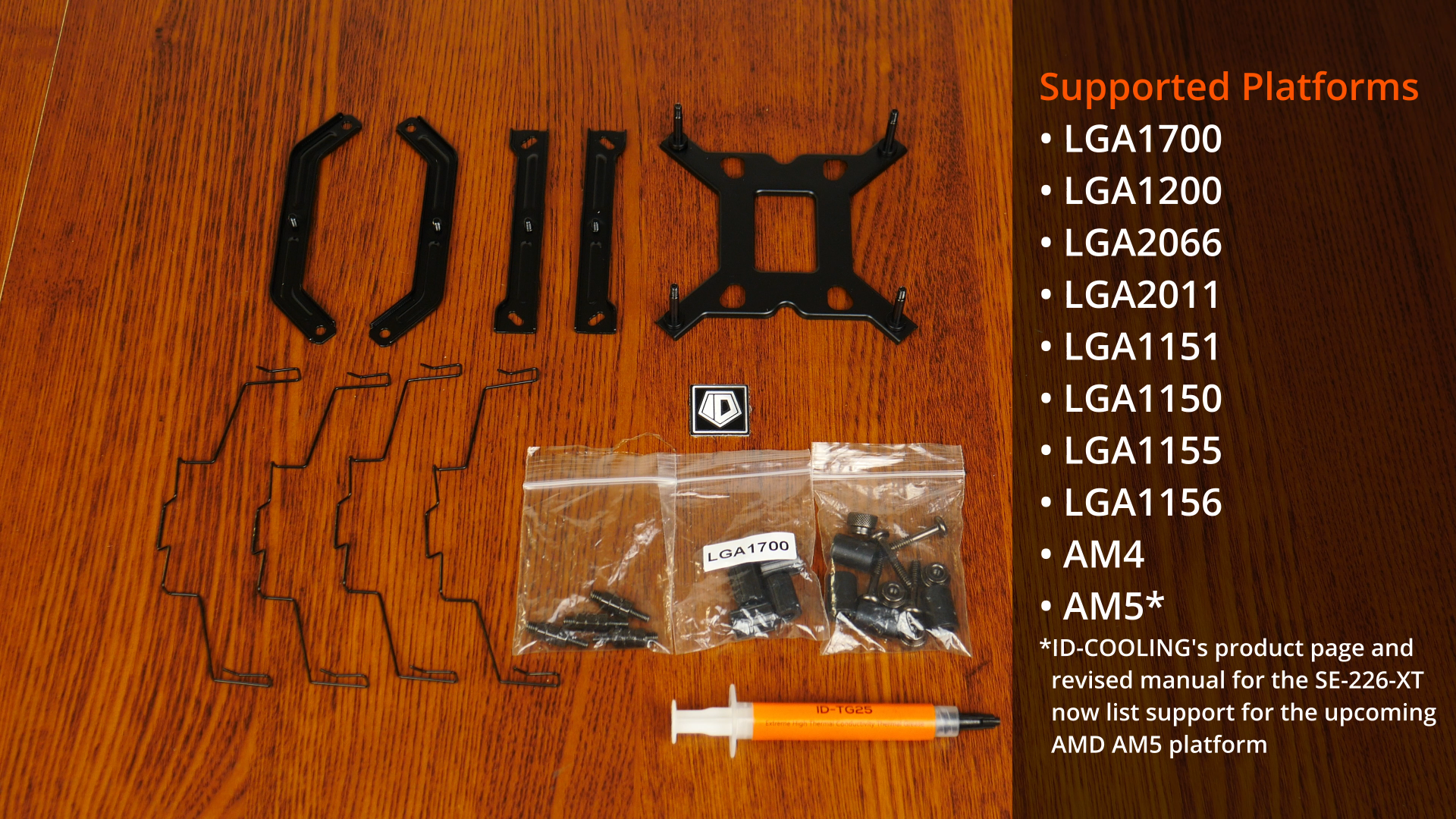 Apart from the 120mm fan and mounting bracket accessories, ID-COOLING's included four fan clips instead of just two, in the event that end-users would like to install a second fan on the CPU cooler tower. A tube of thermal paste with model number ID-TG25 is also supplied alongside a case badge.
Aesthetics & Features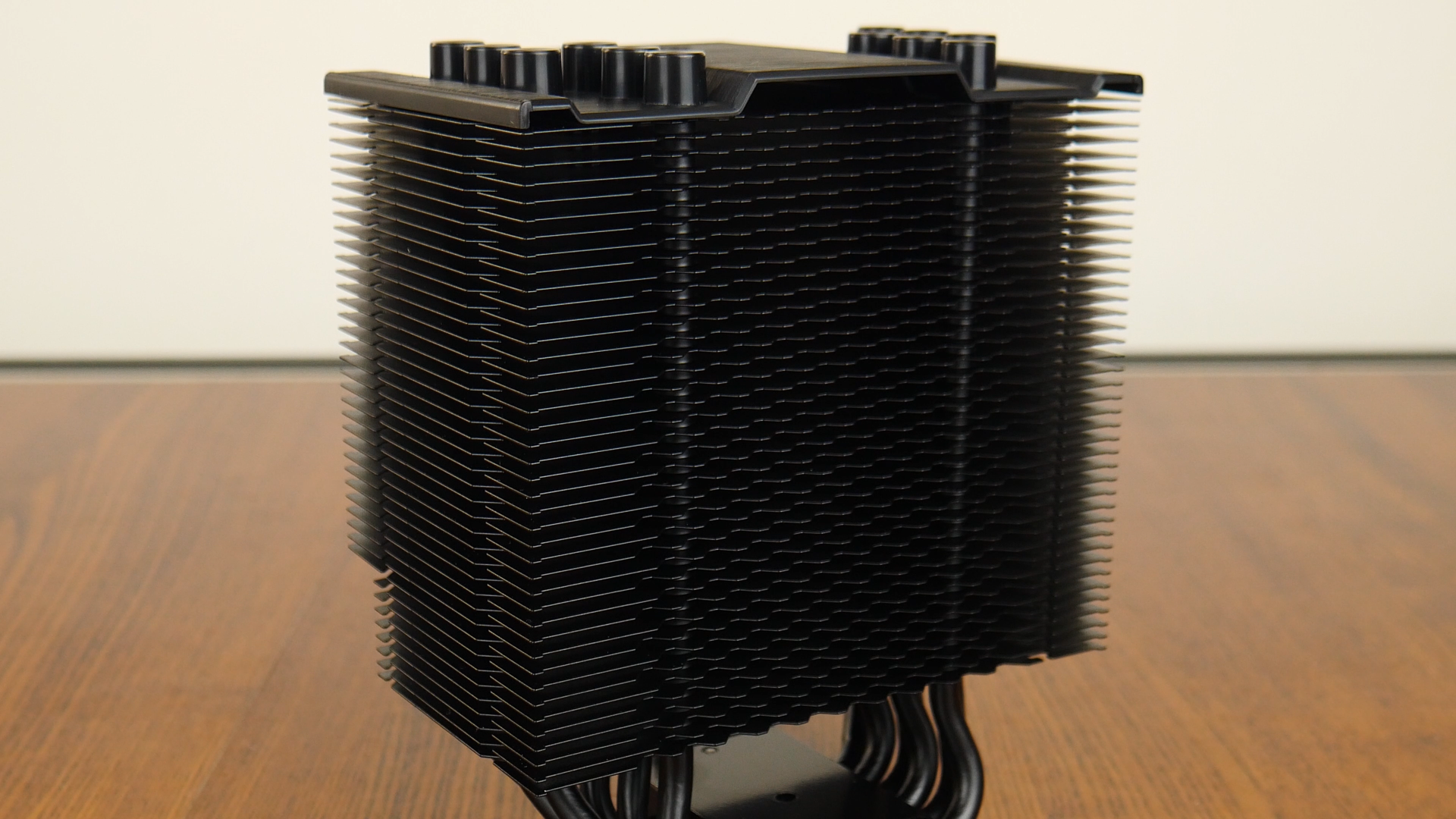 As the product name implies, the SE-226-XT Black is entirely black in colour, and according to ID-COOLING's marketing blurb, the fins of the CPU cooler tower sport "micro wave" patterns that help with heat dissipation.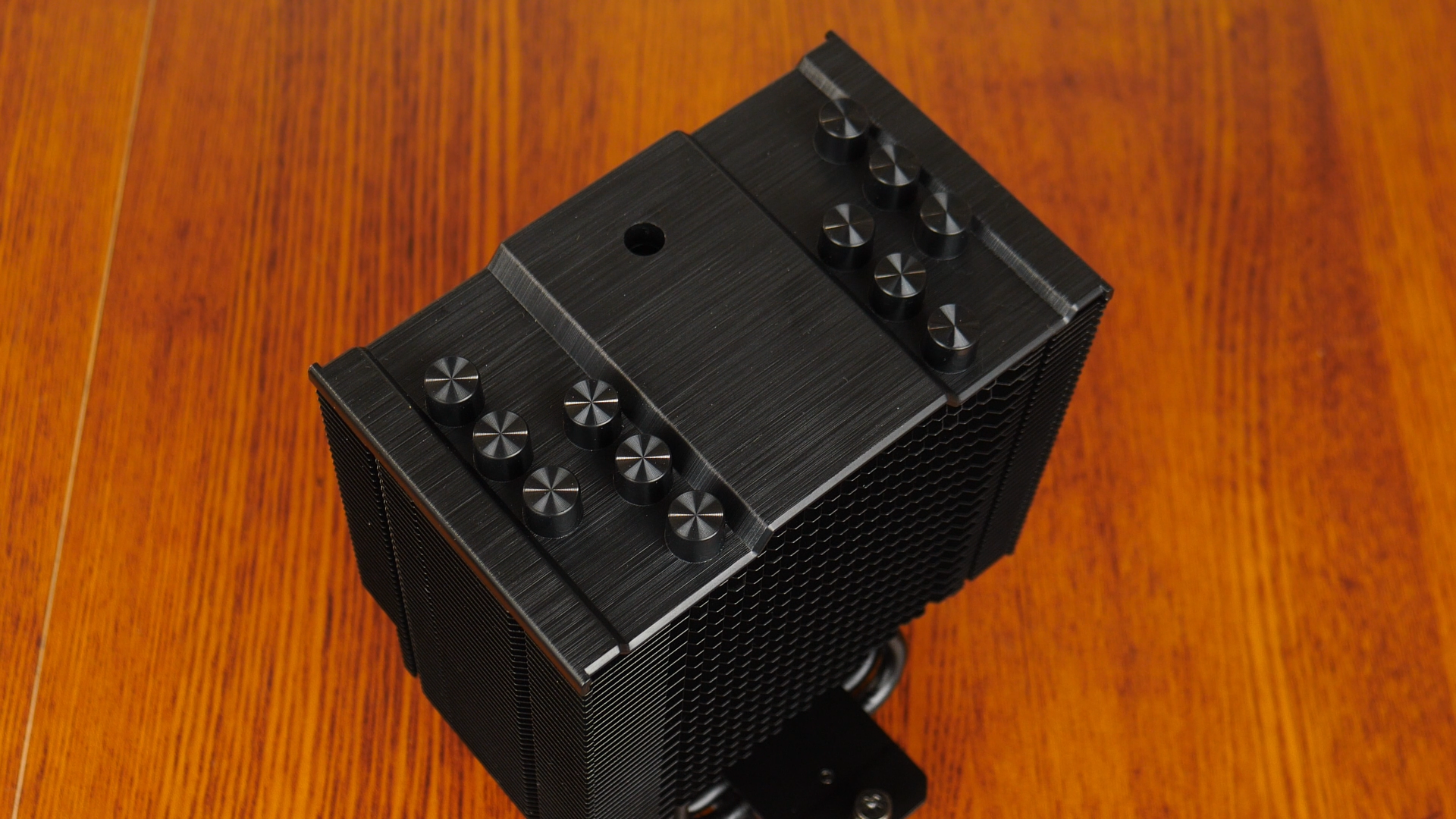 The cooler also comes with a textured plastic shroud that is finished in a simulated brushed metal finish, with round protrusions that cover the ends of the six heat pipes that the SE-226-XT comes with. The round heat pipe tip covers are finished in a radial brushed pattern, which further enhance the appearance of the CPU cooler tower.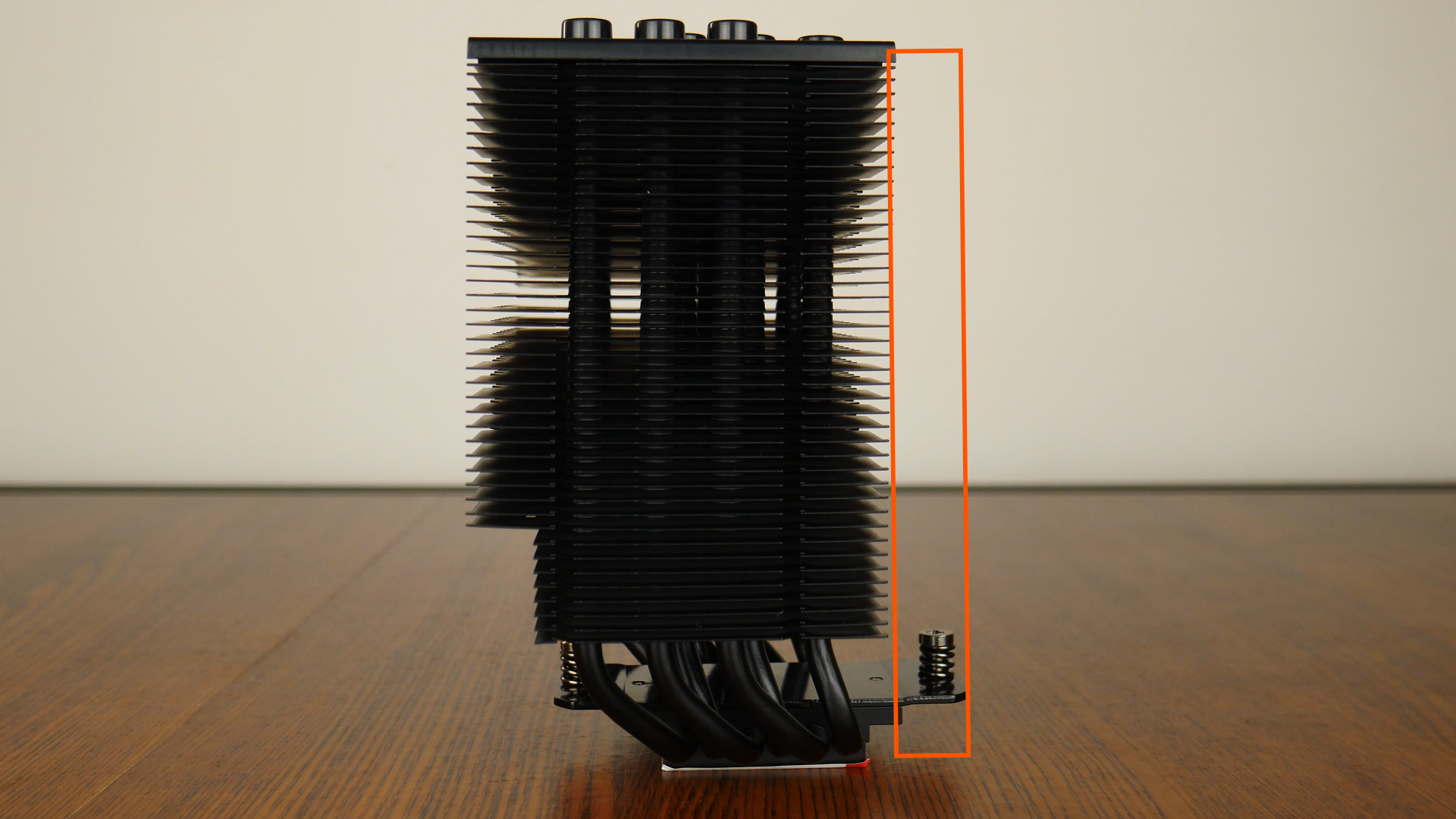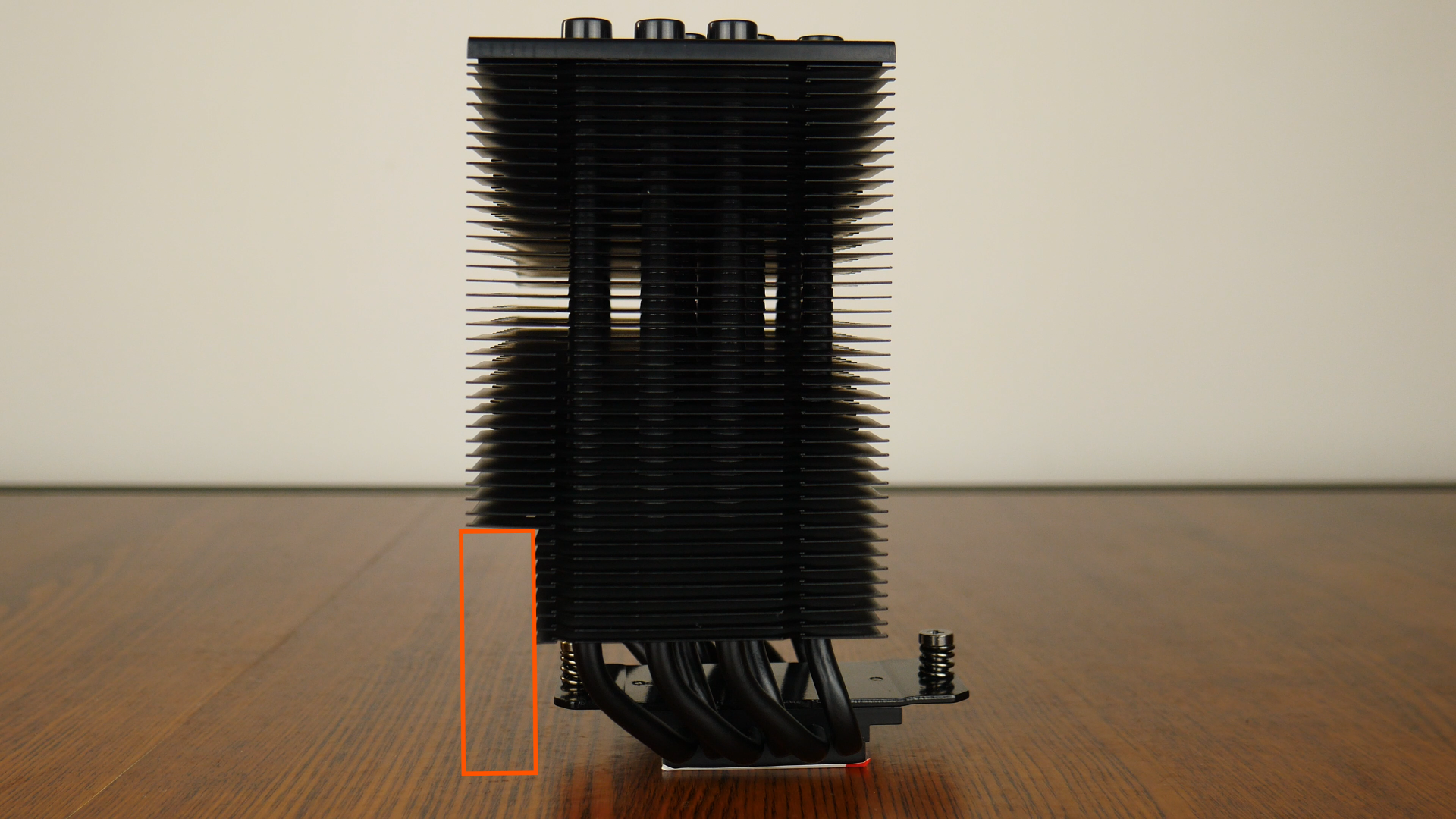 ID-COOLING has designed the SE-226-XT such that it has sufficient clearance for RAM slots on either side of the CPU cooler, which helps with compatibility especially if end-users are intending to use this product on a server or workstation motherboard.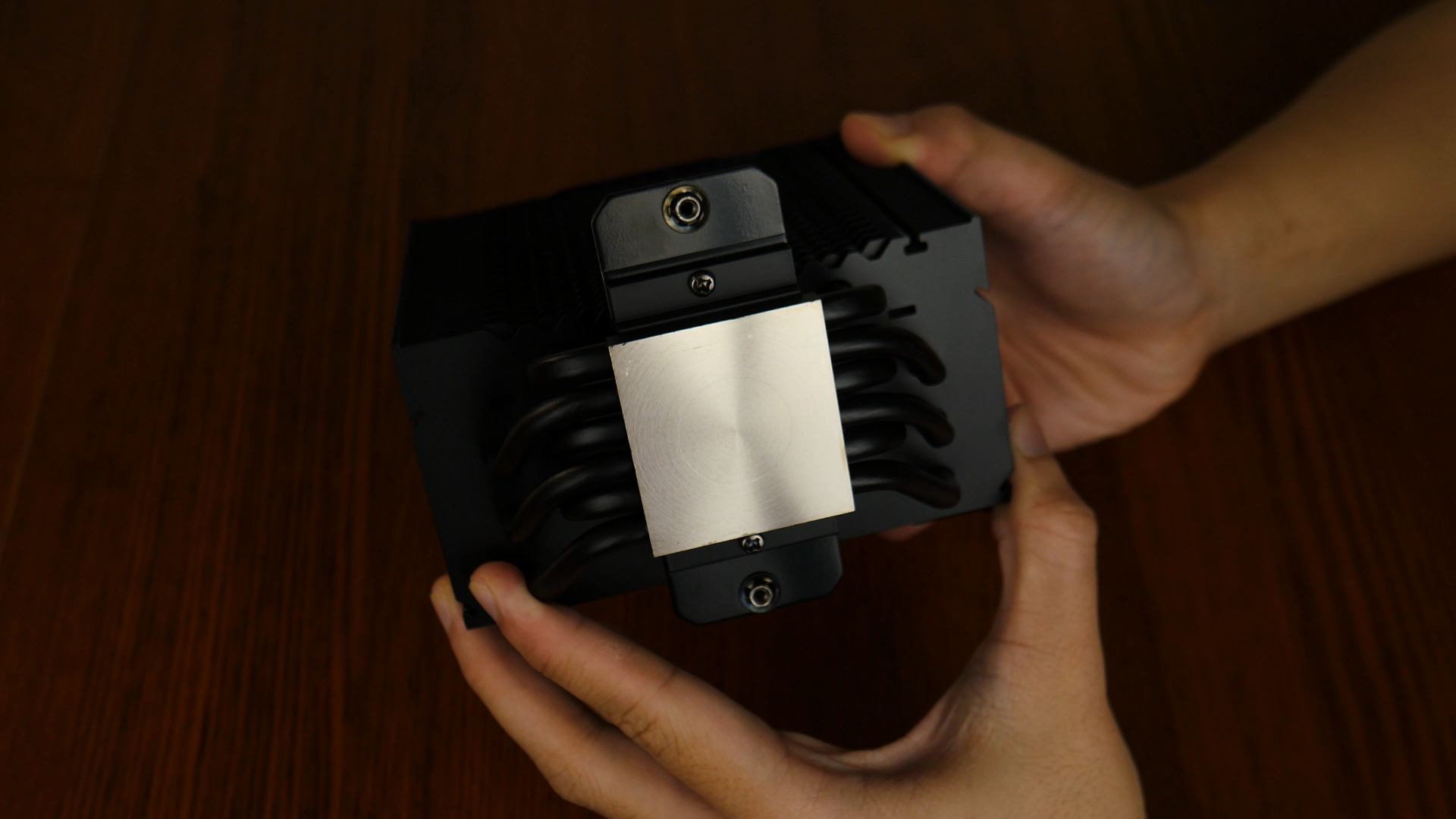 Peeling off the copper base's protective sticker, we see that the base is machined to produce a circular pattern, and the accompanying heat pipes are also coated in black for consistency with the rest of the CPU cooler's appearance.
Installation & Test Setup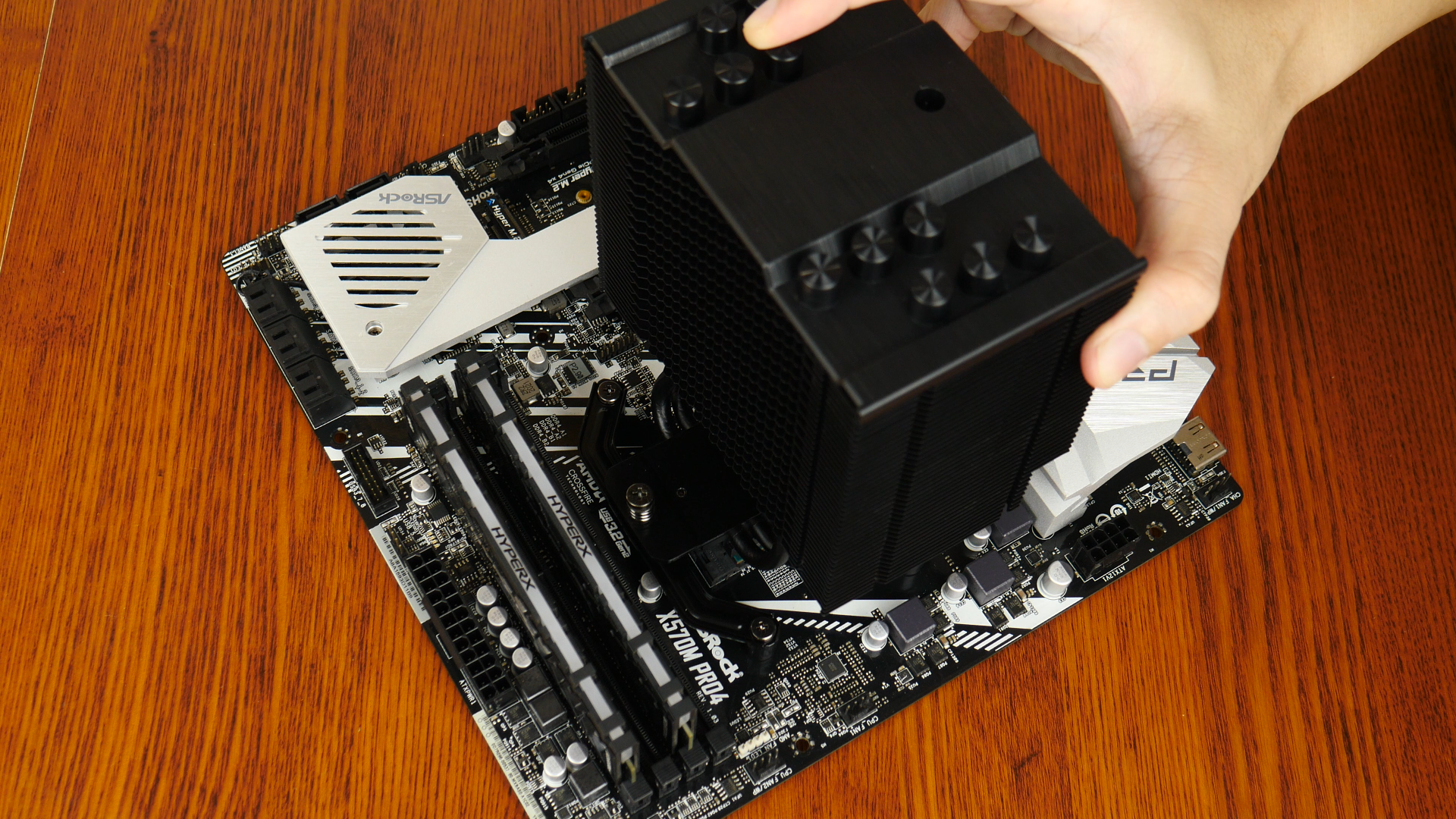 Installation of the SE-226-XT was a painless process, though end-users would be advised to keep a long Philips head screwdriver handy, as one of the mounting screws for the cooler is only accessible through the full height of the CPU cooler's tower construction.
To put the SE-226-XT Black through its paces, three tests were run to simulate real-world usage scenarios under varying levels of CPU load:
Cinebench R23 Multi-core Test
DaVinci Resolve R17 Free - rendering of an older ALKtech YouTube video using the CPU
Far Cry 5 Benchmark
Test Bench Details:
Processor: AMD Ryzen 5 3600
RAM: 16GB (2x8GB) Kingston HyperX Predator DDR4 3200
Motherboard: ASRock X570M Pro4
Storage: ADATA XPG SX8200 Pro 512GB
Graphics: ASUS Dual RX 580 4GB
Power Supply: SilverStone Strider Essential 500W
Case: Generic open-air Test Bench
Monitor: Acer SA230 Abi 23" (1080p, 75Hz)
OS: Microsoft Windows 10 Pro (21H1)
Cinebench R23 Multi-core Test
DaVinci Resolve R17 (Free) CPU Render Test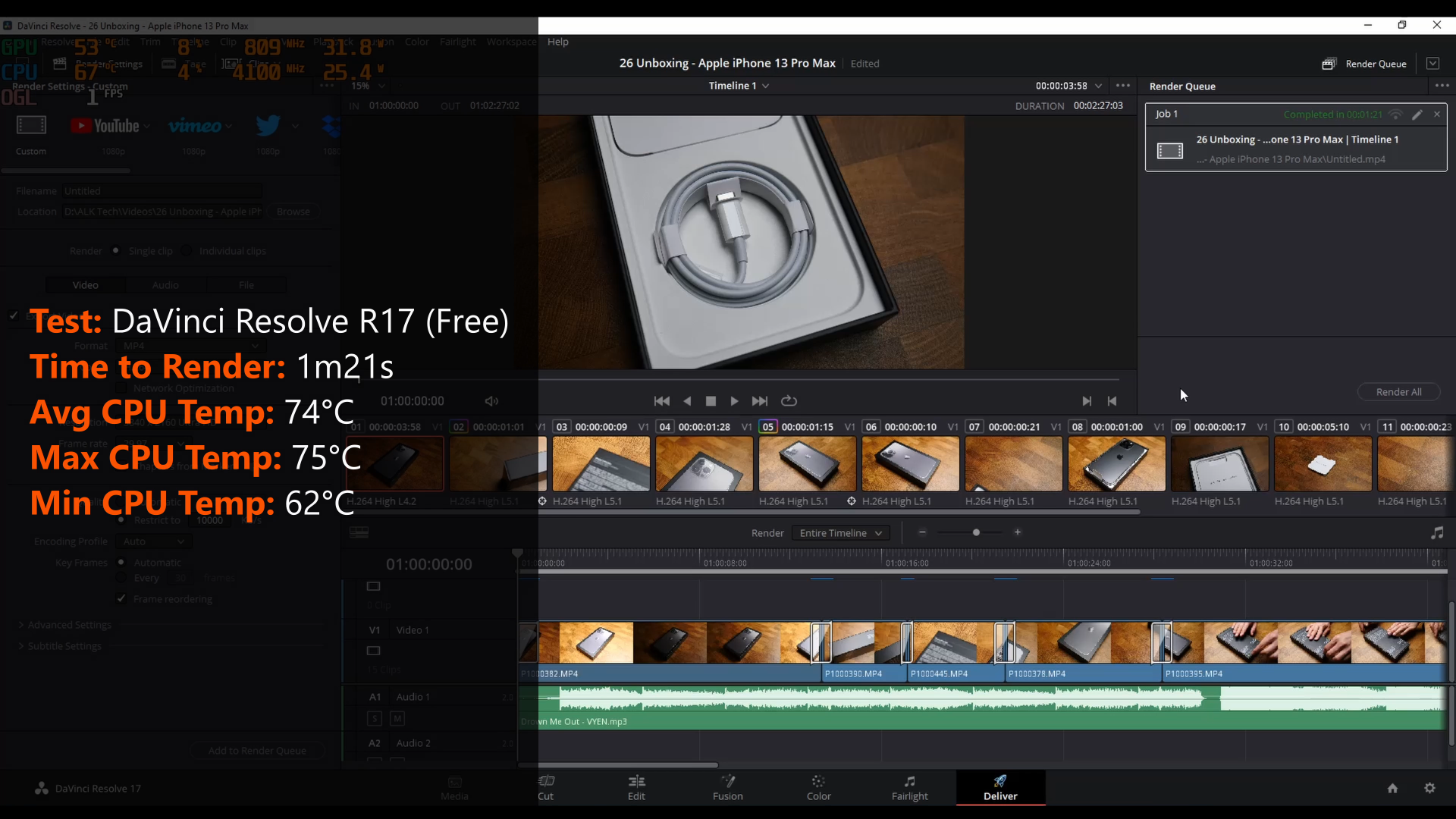 Far Cry 5 Benchmark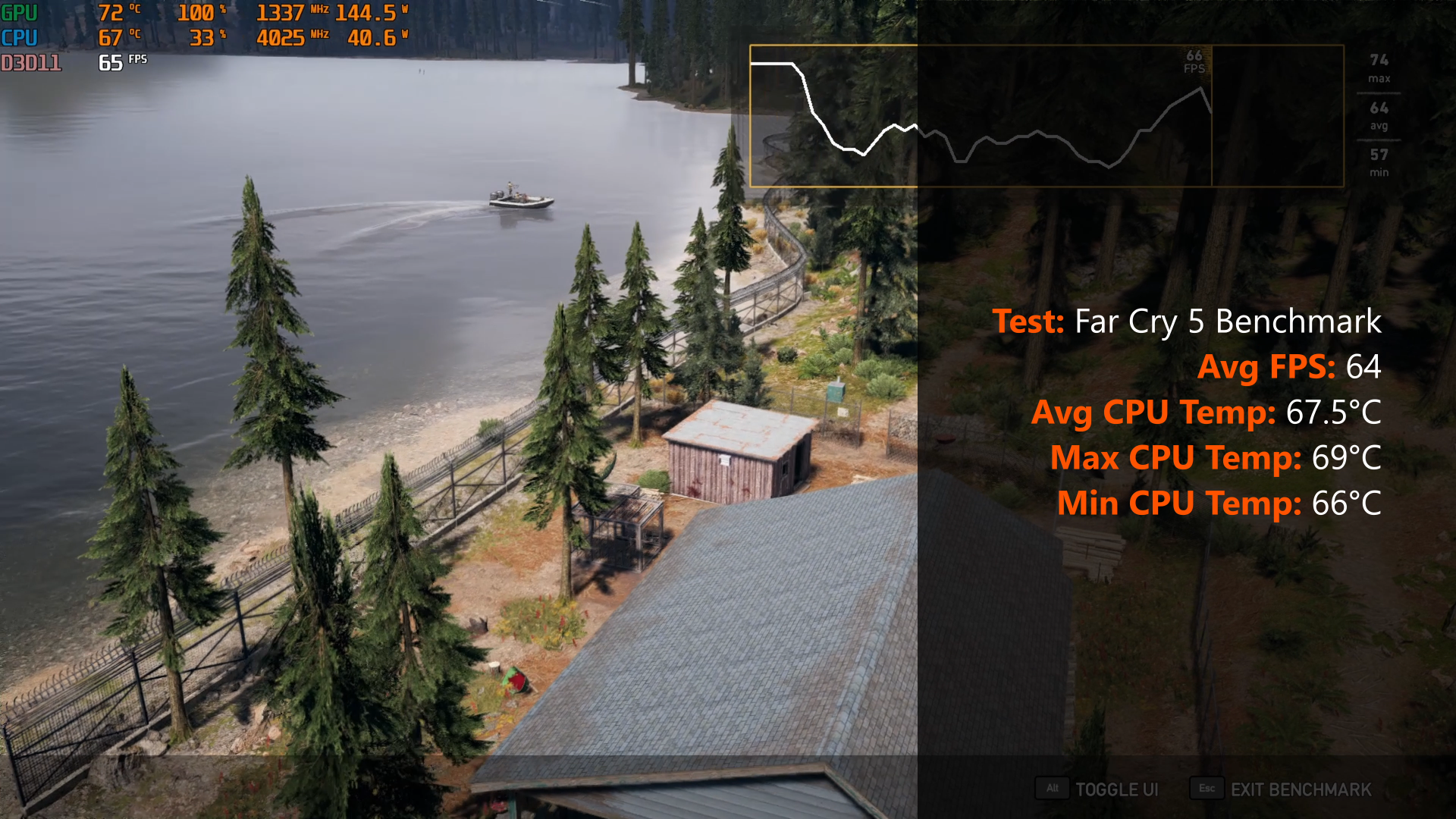 To give some context for comparison of these results, we'll be referencing the results of the thermal tests done in an earlier ALKtech YouTube video on whether or not one should run his/her PC without thermal paste. In this said video, tests were done to see the thermal differences with and without thermal paste under varying levels of CPU load, with an AMD Ryzen 5 3600 and the stock AMD Wraith Stealth CPU cooler. The results from the test with thermal paste were lifted, and put side-by-side as a comparison to see how much of a step-up the SE-226-XT is over the stock AMD Wraith Stealth cooler: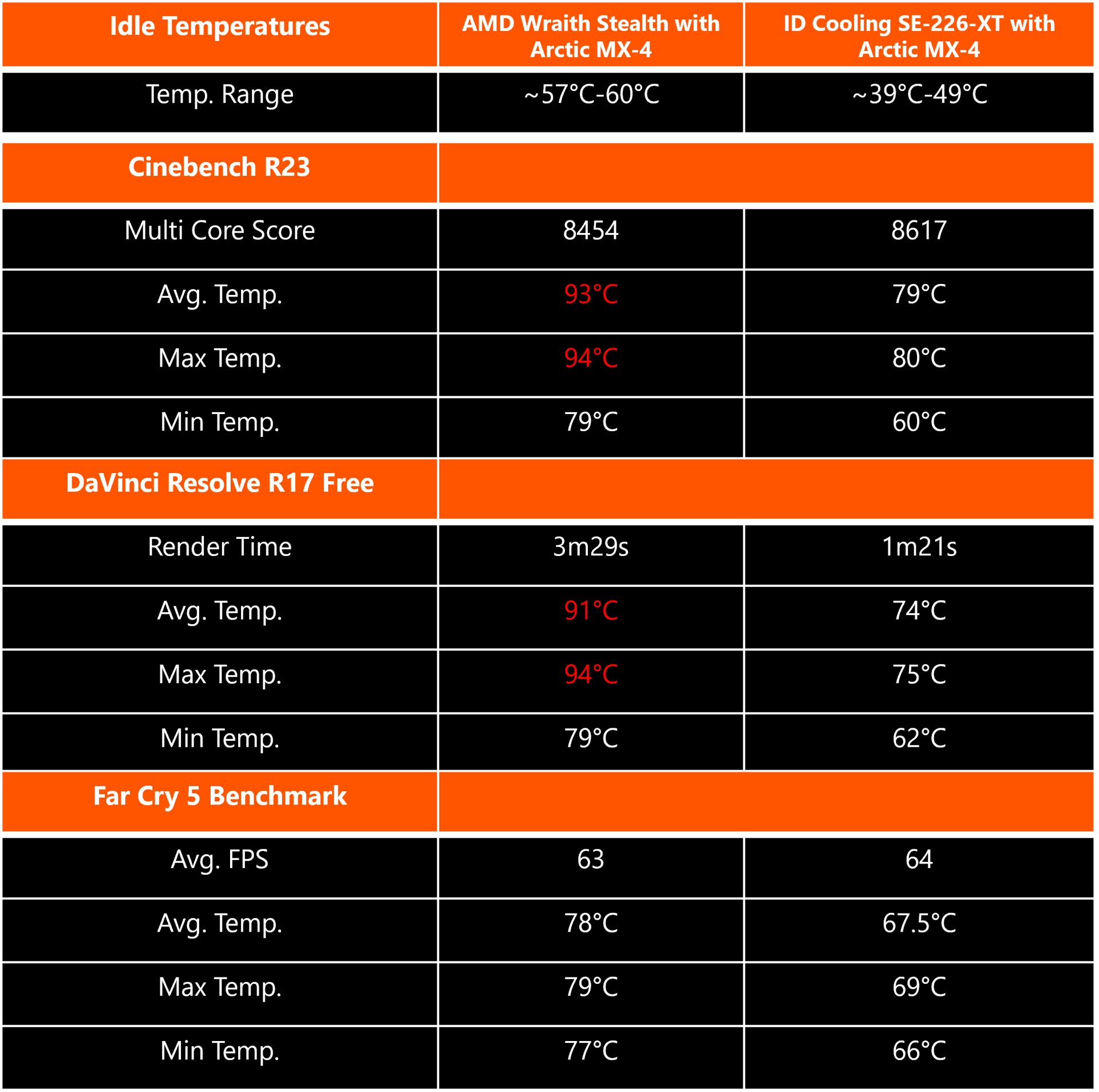 As can be seen from the table above, the SE-226-XT offers a significant improvement in thermals versus the stock AMD Wraith Stealth CPU cooler that came with the Ryzen 5 3600 processor. For the Cinebench R23 and DaVinci Resolve R17 tests, which are significantly more CPU-bound, we see drops of more than 10 degrees Celsius for average temperatures achieved with the SE-226-XT during the course of these tests, and this in turn also improved the PC's performance as thermal throttling, which was experienced with the Wraith Stealth, was no longer an issue. The Cinebench R23 multi-core test with the SE-226-XT yielded a score of 8617 versus the thermal-throttled and toasty 8454 score eked out by the AMD Wraith Stealth, and more than two minutes were shaved off the video render time in DaVinci Resolve R17 Free - a whopping improvement (the video rendered using the Wraith Stealth and SE-226-XT were exactly the same, to ensure consistency in testing).
During the entirety of testing, the fan on the SE-226-XT remained almost inaudible - no tweaks were done to the default fan curve.
Conclusion & Pricing
The ID-COOLING SE-226-XT Black is a great step-up for anyone looking to upgrade from the stock AMD or Intel CPU coolers that come included with their processor-in-a-box purchases. Offering great build quality, extensive support for AMD and Intel processor platforms, great cooling performance while remaining very quiet under load, as well as a solid set of accompanying accessories, the SE-226-XT clearly punches above its weight class especially when compared to other more expensive offerings from more established brands.
One downside though, is the lack of availability outside of Asia for international readers - it would seem that this cooler is not readily available through international eCommerce sites such as Amazon and Newegg. That said, the SE-226-XT Black is available in Singapore for around $59 Singapore dollars, which converts to around $42 US dollars as of July 2022.
Get this CPU cooler from Amazon: https://amzn.to/3PFGuWL (affiliate link)
Get this CPU cooler from Shopee Singapore: https://shope.ee/89t3hTMfYX (affiliate link)
Get this CPU cooler from Lazada Singapore: https://c.lazada.sg/t/c.Y5b4Jp?sub_aff_id=alktech (affiliate link)
ALKtech may earn commissions from qualifying purchases made using affiliate links, at no extra cost to you as a customer. These commissions go a long way in supporting the platform!

The CPU cooler featured in this article was a retail purchase by ALKtech.