Ubisoft's latest instalment in its Assassin's Creed franchise sees a return to stealth-focused gameplay set amidst the reign of the Abbasid Caliphate in 9th-century Baghdad.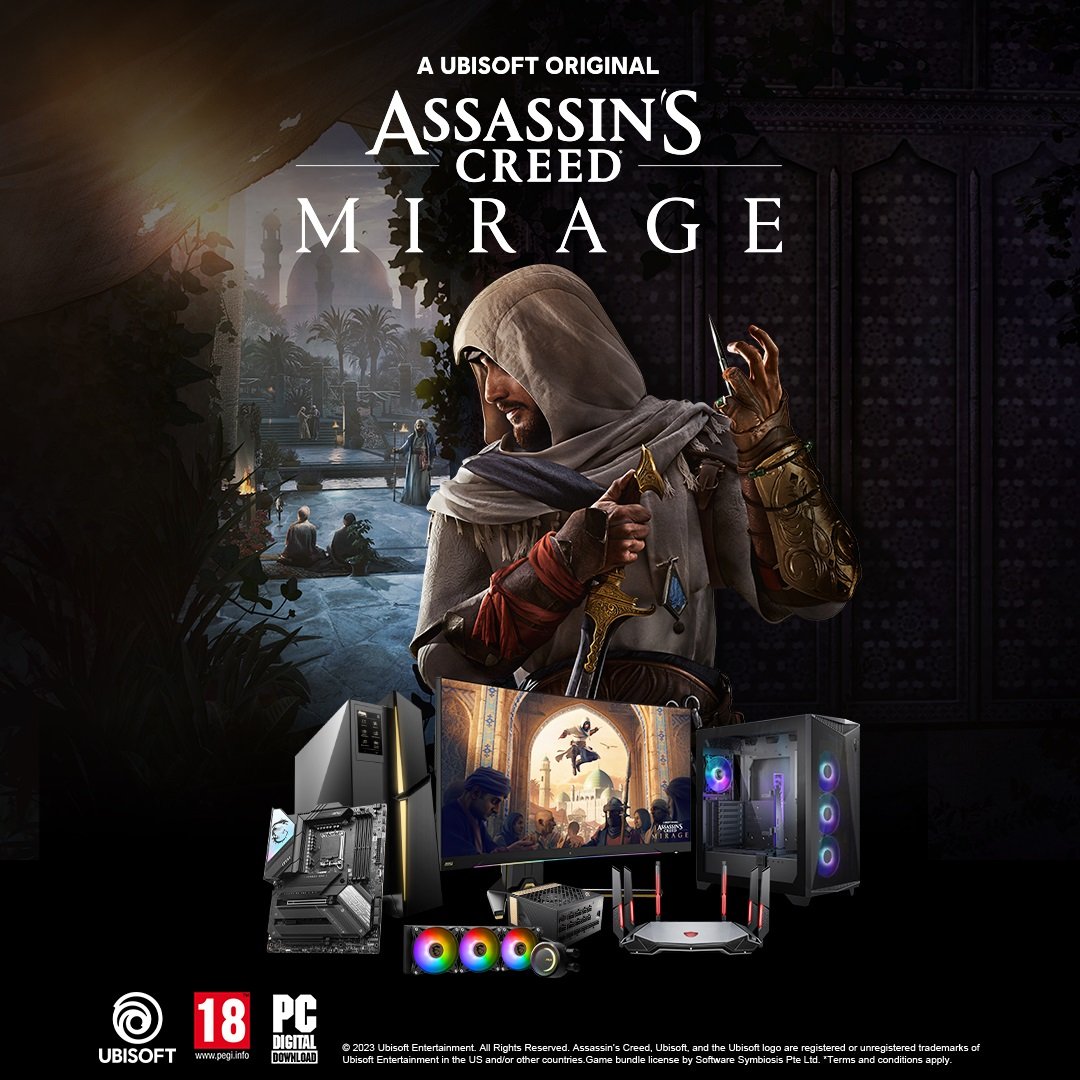 Special thanks to MSI for sponsoring a copy of this game for the purposes of this article.
I'll be upfront - in all my years of PC gaming and messing about with gaming PC hardware, I've never once played any of Ubisoft's entries from its renowned Assassin's Creed franchise - this article is hence written from the perspective of someone who's new to the world of Assassin's Creed. Introduced back in November 2007, Assassin's Creed has gone on to spawn 13 games in total over the past 16 years, including the franchise's latest instalment, Assassin's Creed Mirage that was just recently launched to the public on October 5th 2023.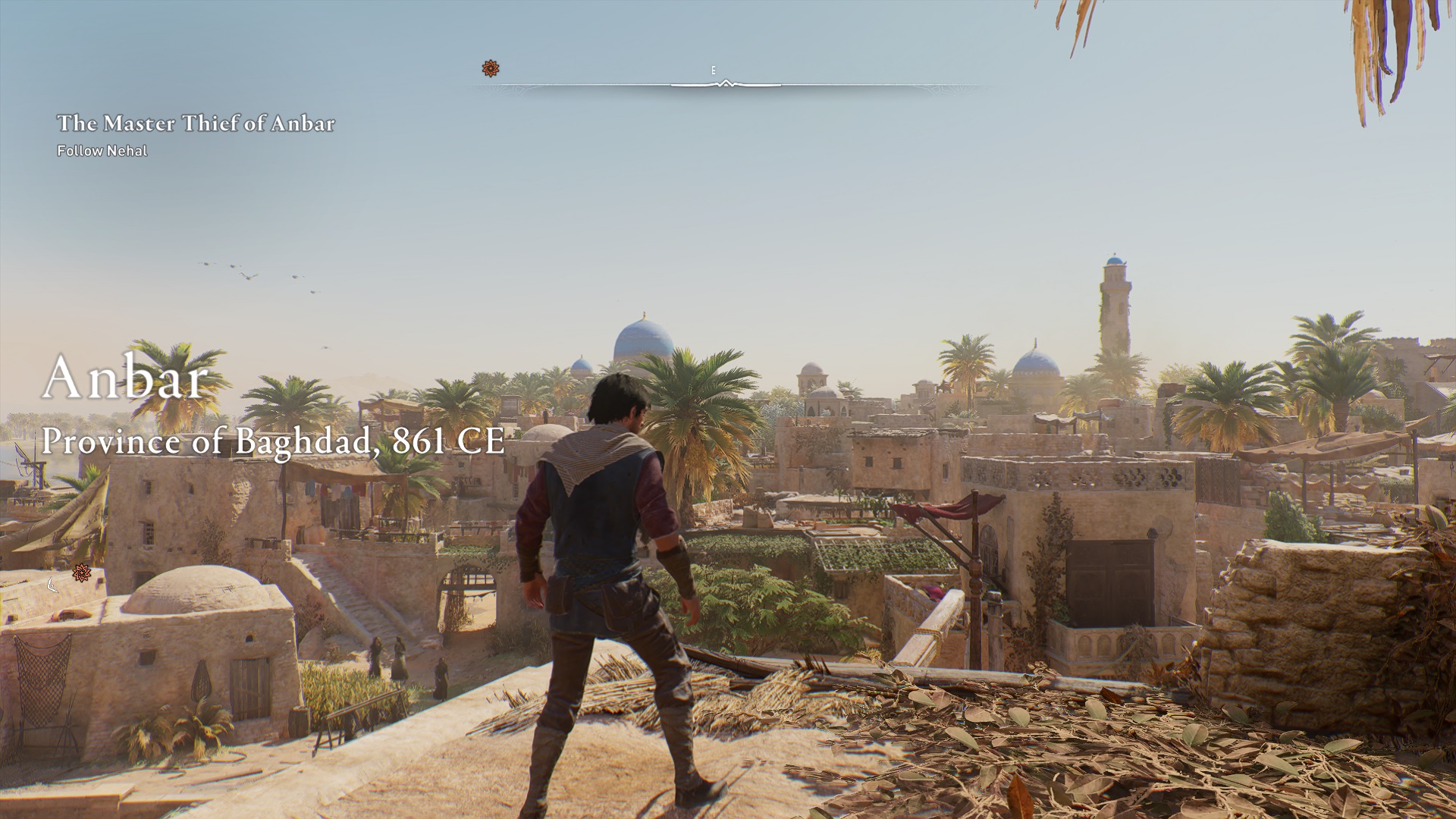 Set in Iraq during the Golden Age of 9th-century Baghdad, Assassin's Creed Mirage explores the backstory of one Basim Ibn Ishaq, and traces his journey from street thief to member of the Hidden Ones, an order of assassins that features prominently in the Assassin's Creed franchise. For readers steeped in the lore of Assassin's Creed, the name Basim Ibn Ishaq would not be unfamiliar - the events of Mirage are set more than a decade before the storyline of Assassin's Creed Valhalla (released in 2020), of which Basim played a central role in Valhalla's storyline.
Progressing through the storyline of Assassin's Creed Mirage involves completing a series of Investigations that involve, you guessed it right, assassinations, coupled with a good measure of stealth-driven gameplay and cutscenes that help build the rich narrative that forms the backbone of Mirage. As a person who plays first-person-shooters mainly, Mirage represented a refreshing change in pace, where careful and measured planning is required on the player's end to ensure a successful assassination; locations have to be observed and scouted out to find the best hiding places, guards taken out at appropriate junctures to avoid alerting your target to his impending doom - you get the picture. Enkidu, an eagle that is entrusted to the care of Basim in the early part of the game, serves as a useful companion that can provide an eagle's eye view (pun intended) of your surroundings, while Eagle Vision enhances Basim's perception of his surroundings and the people around him. A new feature introduced with Mirage, Assassin's Focus, which is unlocked as an ability as the game progresses, allows Basim to perform a series of assassinations in quick succession - a handy skill to have for when the situation calls for it.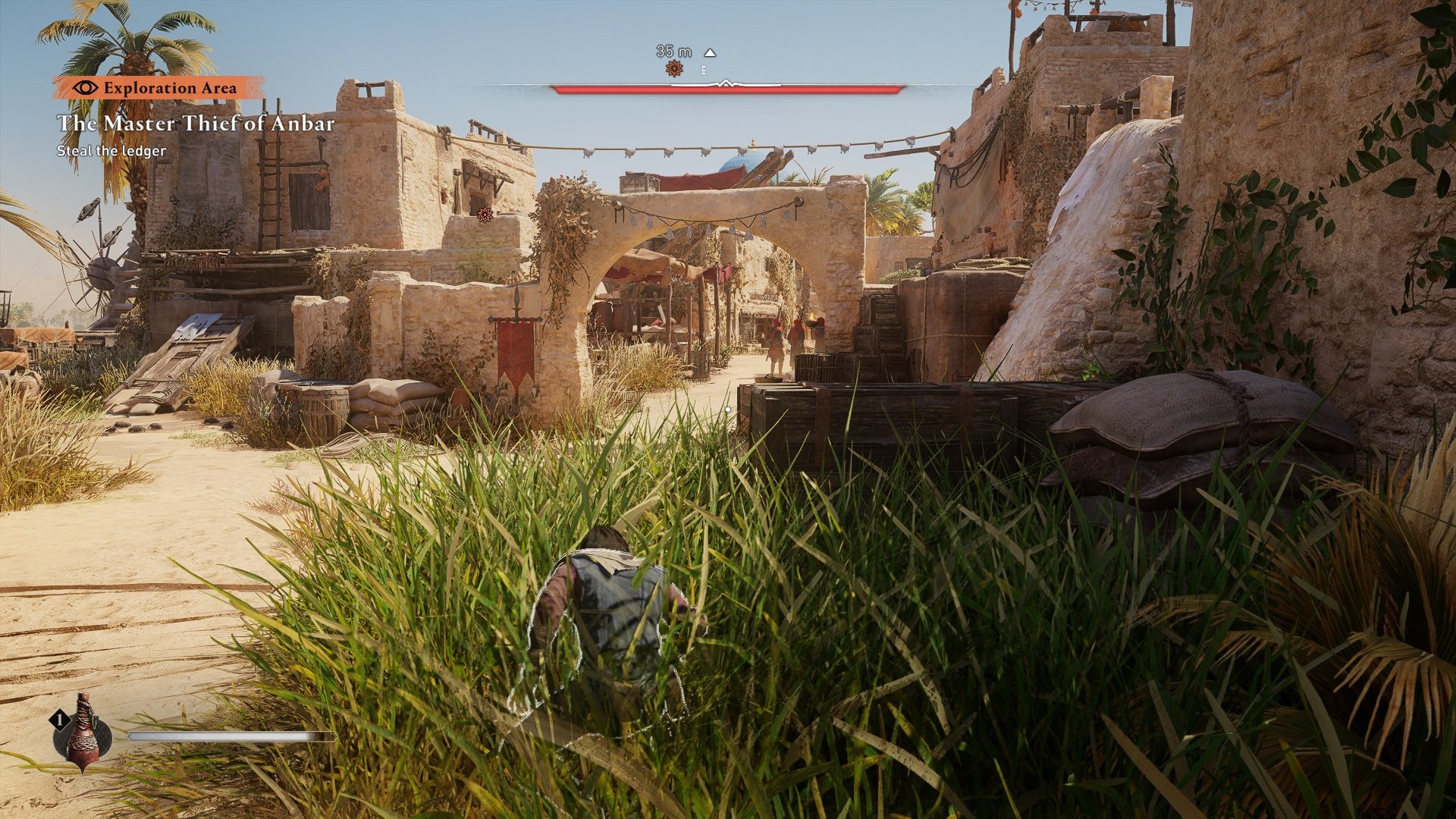 While progressing through Mirage's storyline, it's immediately obvious to me that heads-on fights are not the name of the game - physical combat with bladed weapons for some reason, feels clunky and cumbersome, especially with the combination of parrying and dodging required to save Basim's skin when confronting opponents - direct conflict against even just a handful of enemies can quickly result in death. Perhaps all of this is a clear message from the game's developers, that one should take a more thoughtful and stealth-based approach to tackling the missions and tasks that Mirage presents to players - it was only with this shift in gameplay mindset, that I was better able to appreciate Assassin's Creed Mirage for what it was, with its myriad ways of stealth-driven gameplay that created a rather enjoyable sense of tension, especially when the stakes are high mid-mission.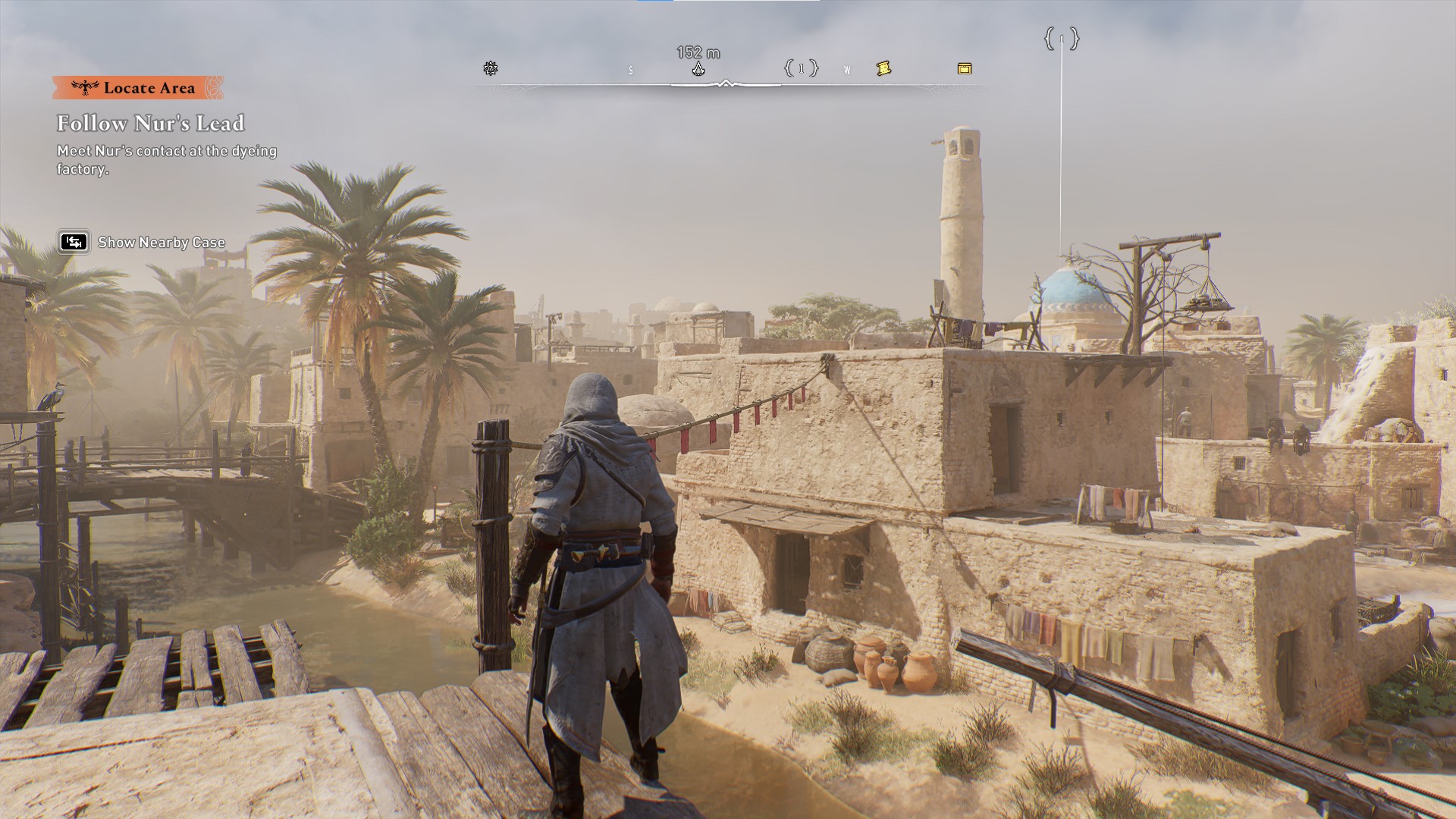 It's worth noting that with Assassin's Creed Mirage, players are offered the option of having the game's spoken dialogue in Arabic, where Ubisoft's gone to great lengths to record the game's performances with voiceover artists that are well-versed with the rich nuances of classical Arabic. For someone with zero Arabic language ability, I opted to play the game with Arabic dialogue (with English subtitles of course) and found the gameplay experience highly immersive, helped in large part by the fact that the game is set in the Middle East after all.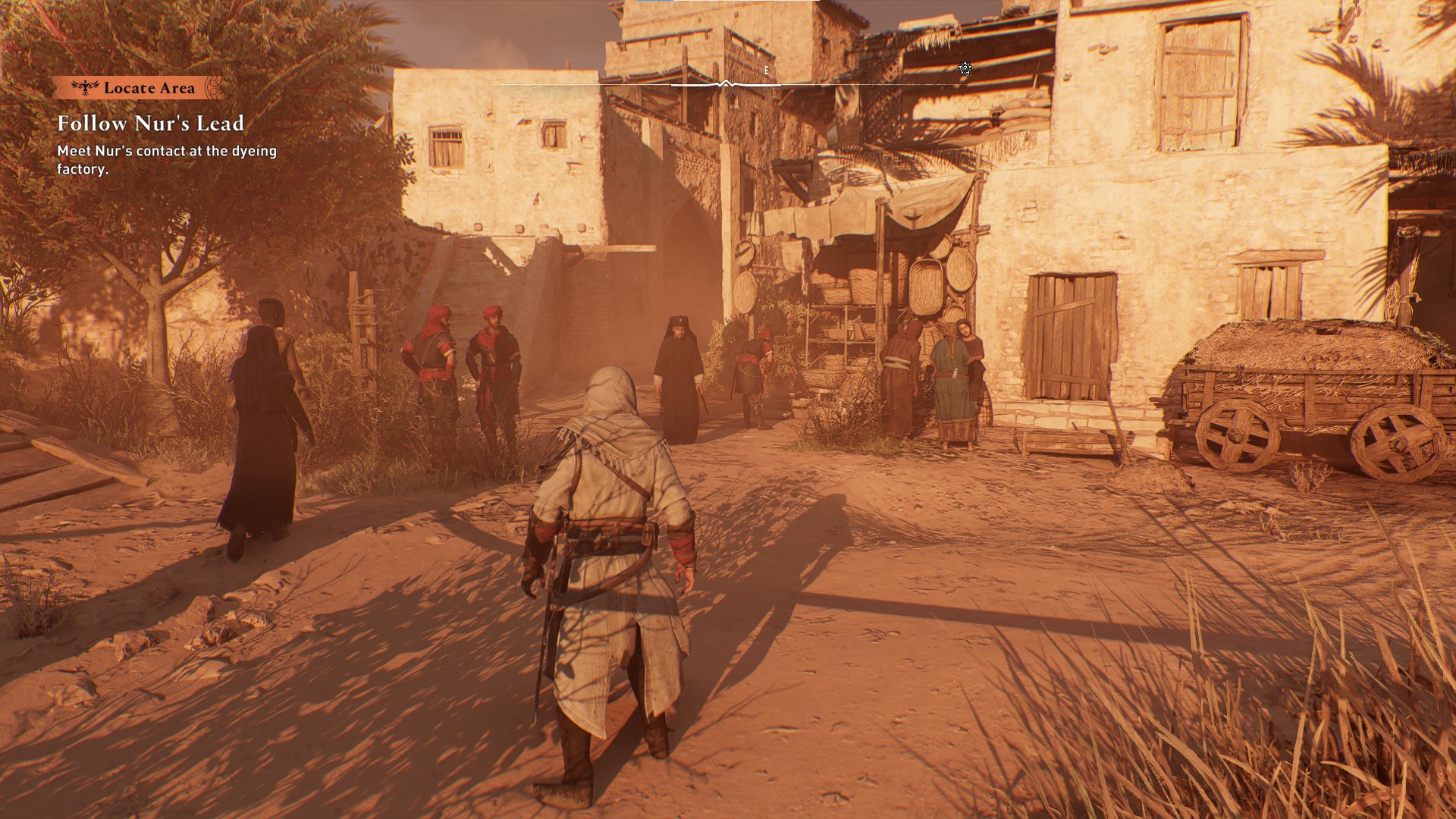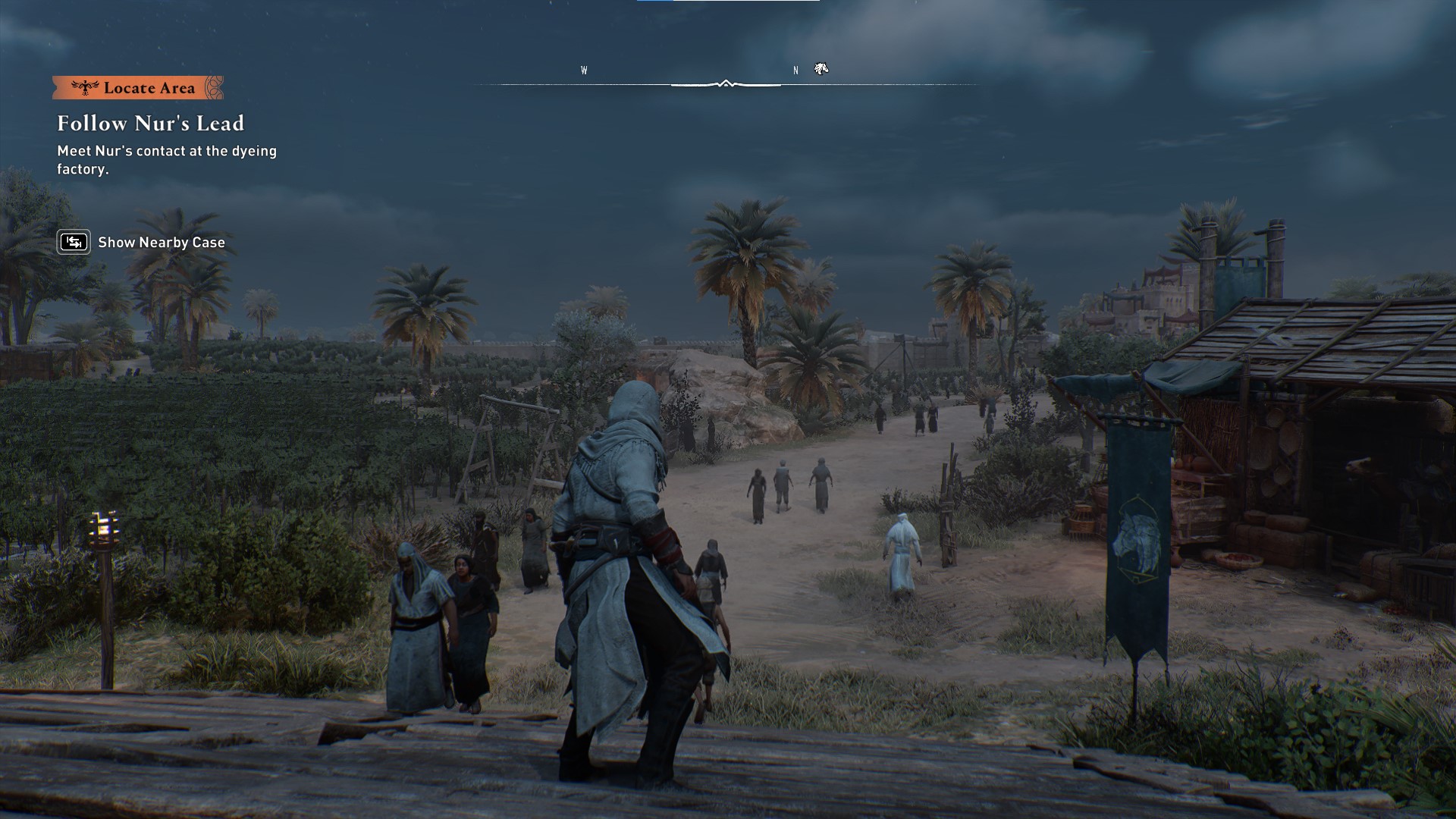 Speaking of an immersive gameplay experience, Assassin's Creed Mirage is both a visual and auditory treat. We're talking sun-scorched alleyways filled with rich scenes of everyday folk going about their affairs, to the rolling golden sand dunes and lush oases of the surrounding countryside, all topped off by a rich soundtrack of daily life in 9th-century Baghdad - Ubisoft's certainly jam-packed the game with a fascinating snapshot of life under the reign of the Abbasid Caliphate.
One interesting point to note is how Ubisoft, in it's development of Assassin's Creed Mirage, has teamed up with the PC hardware manufacturer MSI for a collaboration to market the launch of Mirage - apart from offering a limited number of free copies of the game for customers who purchase select high-end gaming monitors from MSI, Ubisoft has also taken the step to integrate MSI's Ambient Link feature into the game.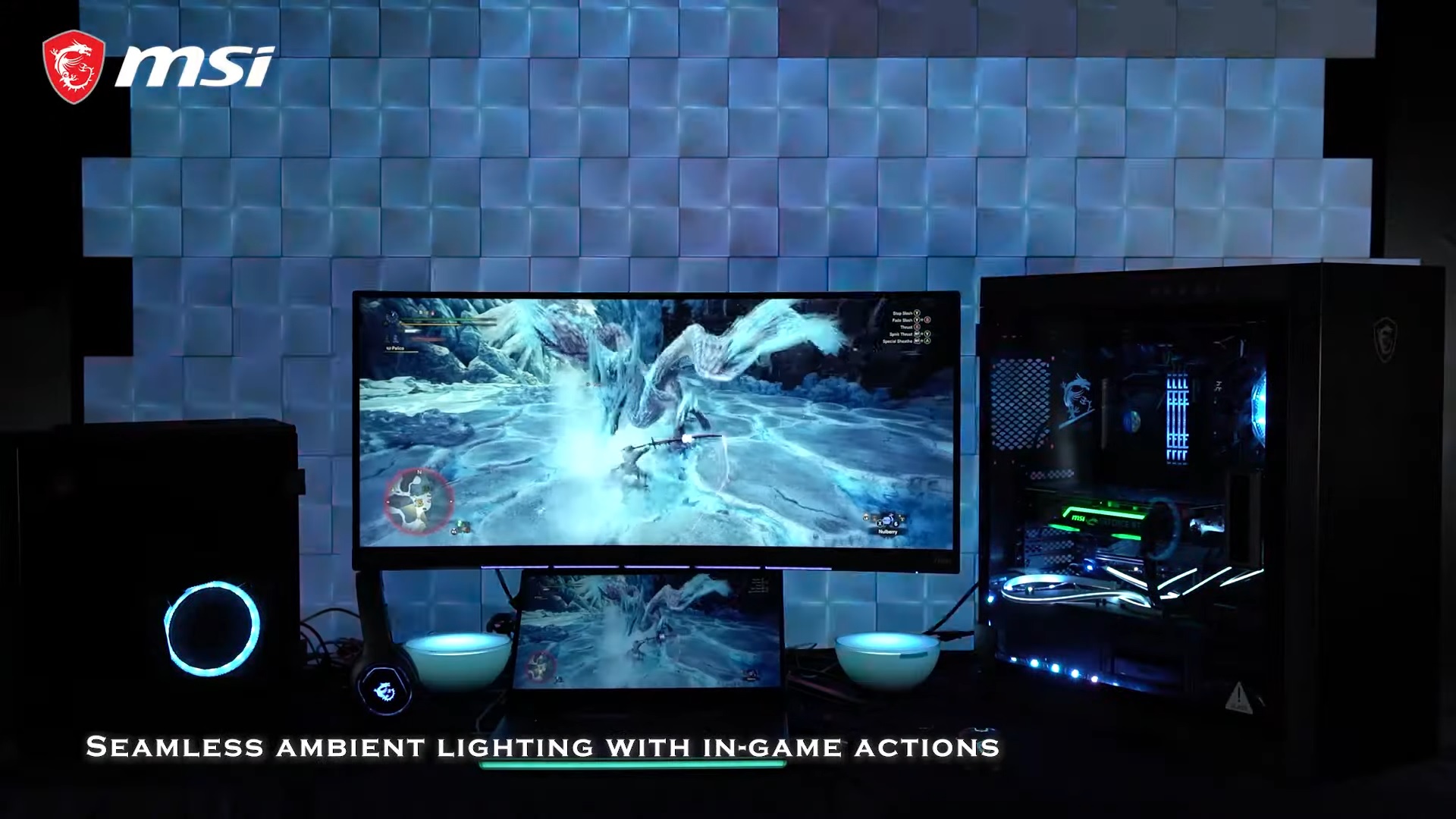 For the unaware, Ambient Link forms part of MSI's Mystic Light RGB lighting feature that is found on select MSI PC hardware (e.g. motherboards, graphics cards, monitors etc), and allows such Mystic Light-compatible hardware to dynamically adjust their illumination colours and effects based on what is happening in-game. If you're keen to get in on the Mystic Light bandwagon to enhance your gaming experience while playing Assassin's Creed Mirage. why not consider Mystic Light-compatible hardware such as the MSI Optix MPG321UR QD gaming monitor and the MSI GeForce RTX 4070 Ti GAMING X SLIM 12G graphics card? With the MPG321UR QD's 32" 4K IPS panel that serves up a speedy 144Hz refresh rate, coupled with the GeForce RTX 4070 Ti GAMING X SLIM 12G's graphics processing prowess, you can be assured of an immersive gaming experience at high framerates. Of course, no gaming PC is complete without a reliable power supply that is up to task, and the MSI MAG A850GL PCIE5 850W power supply could just be the answer, with its compliance to the latest ATX 3.0 and PCIe 5.0 standards.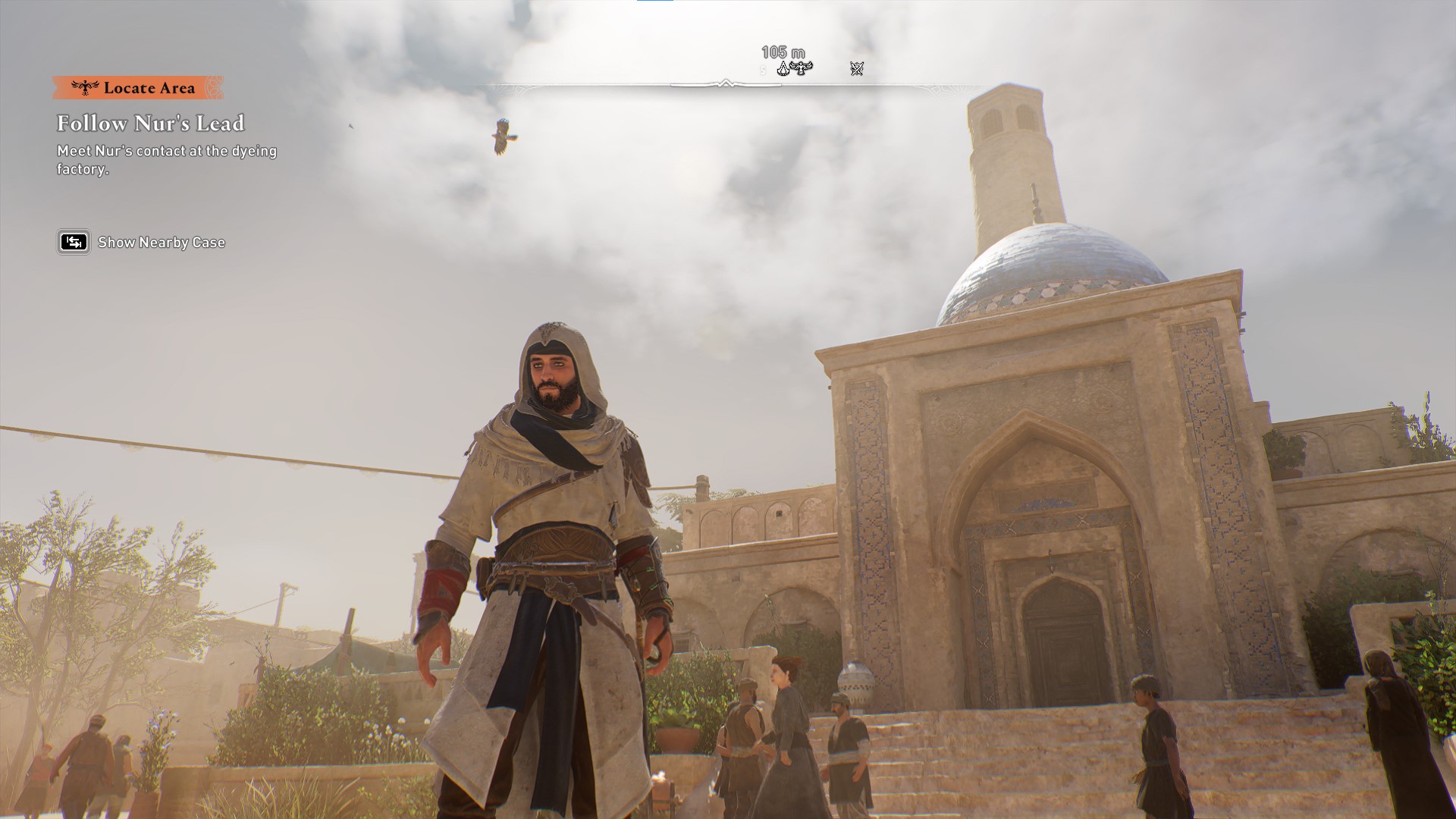 To sum up, as someone new to the Assassin's Creed franchise, and having done some research on the earlier titles that came before Mirage, it does appear that Ubisoft's gone back to the basics with what originally endeared the franchise to its fans: a markedly lithe stealth-focused gameplay style that is backed by a compact yet interesting narrative. While it might have helped had I played Assassin's Creed Valhalla prior to playing Assassin's Creed Mirage owing to how these two titles have storylines that are connected to each other, Mirage even as a standalone game, has proven to be a good initiation for me into the alluring world of Assassin's Creed.
The game featured in this review was sponsored by MSI.