Review: Cooler Master CK352 Mechanical Gaming Keyboard
Cooler Master's CK352 is a no-frills wired mechanical gaming keyboard that sports a sleek-looking aesthetic courtesy of its aluminium top plate, dual-tone keycaps and aesthetically-pleasing RGB LED illumination effects.
Special thanks to Cooler Master for sponsoring the MM310 gaming mouse featured in this article.
Mention the brand Cooler Master, and chances are, images of their CPU coolers and PC cases would come to mind - did you know that the brand also has an extensive line-up of PC accessories and peripherals, ranging from audio products such as gaming headsets, to input devices such as gaming keyboards and mice? For today's article, we'll be checking out a no-frills mechanical gaming keyboard, the Cooler Master CK352. Read on to find out if this keyboard is any good!
Summary of Specifications
Body Material:

Sandblasted aluminium top, plastic base

Keycaps:

Laser engraved double injection ABS (Asian/US layout), l

aser engraved painted ABS with UV coating (other layouts)

Switch Type:

Choice of either LC Red (linear), LC Brown (tactile) or LC Blue (clicky)

Connectivity:

Wired USB 2.0 connection, 1.8m PVC cable

Keyboard Polling Rate:

1000 Hz

Software Support:

N/A

Dimensions:

454.6mm x 142.6mm x 35.96mm

Weight:

904g (without cable)
Packaging & Accessories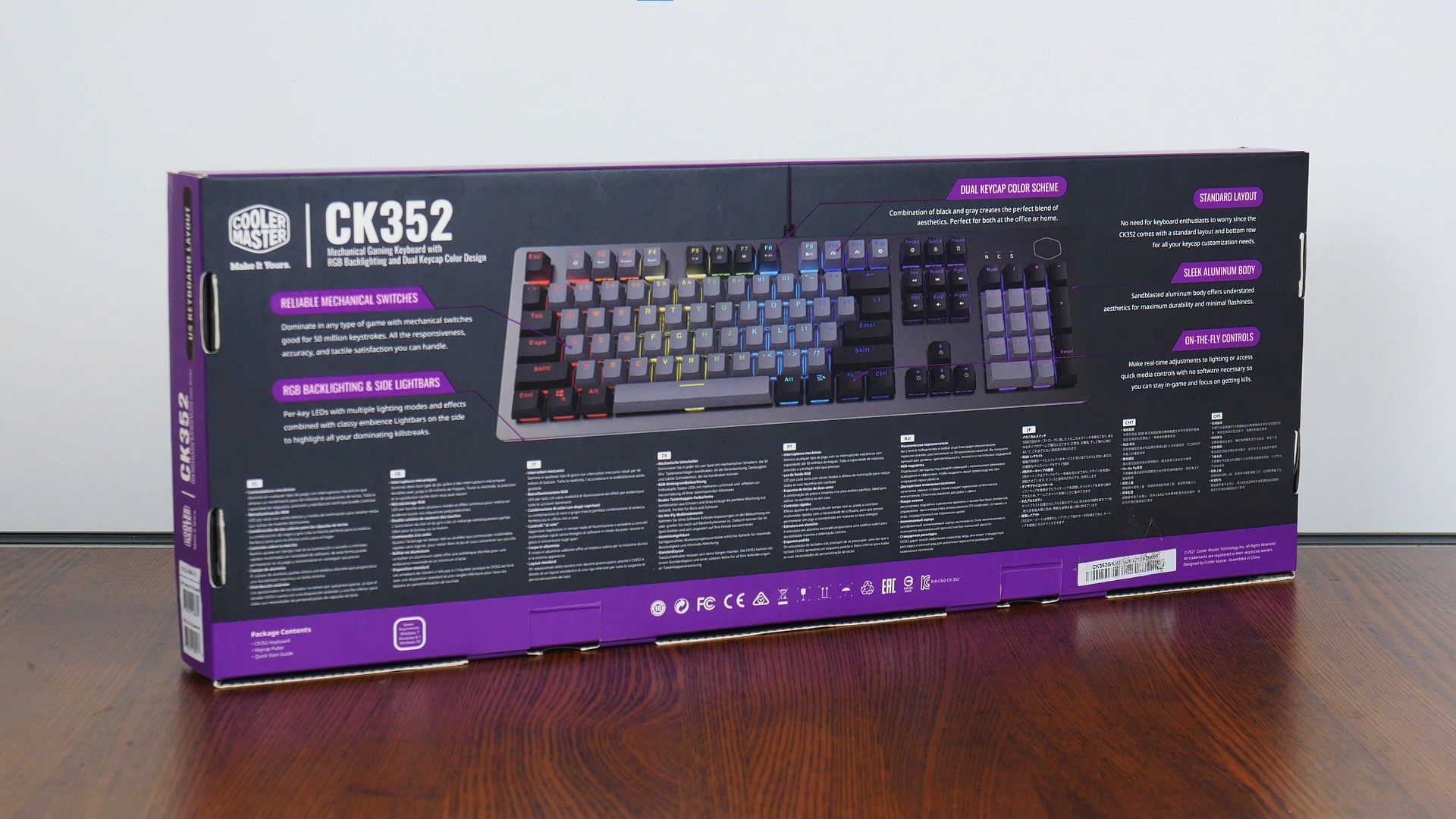 The CK352 comes in a box that sports a black-on-purple colourway that is in-line with Cooler Master's brand identity.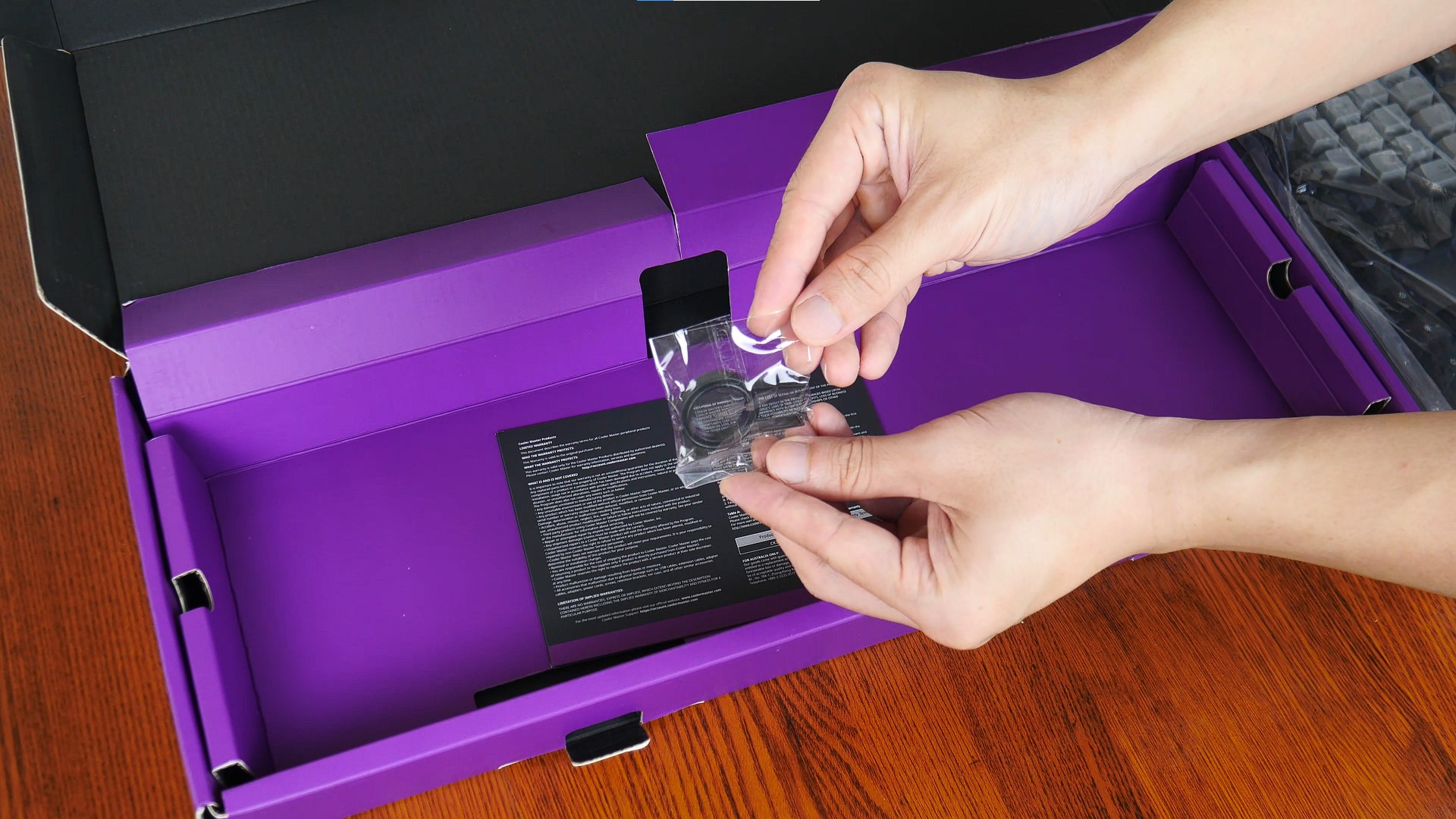 The keyboard comes with minimal accessories, where we get a quick start guide as well as a keycap puller.
Aesthetics, Build Quality & Physical Features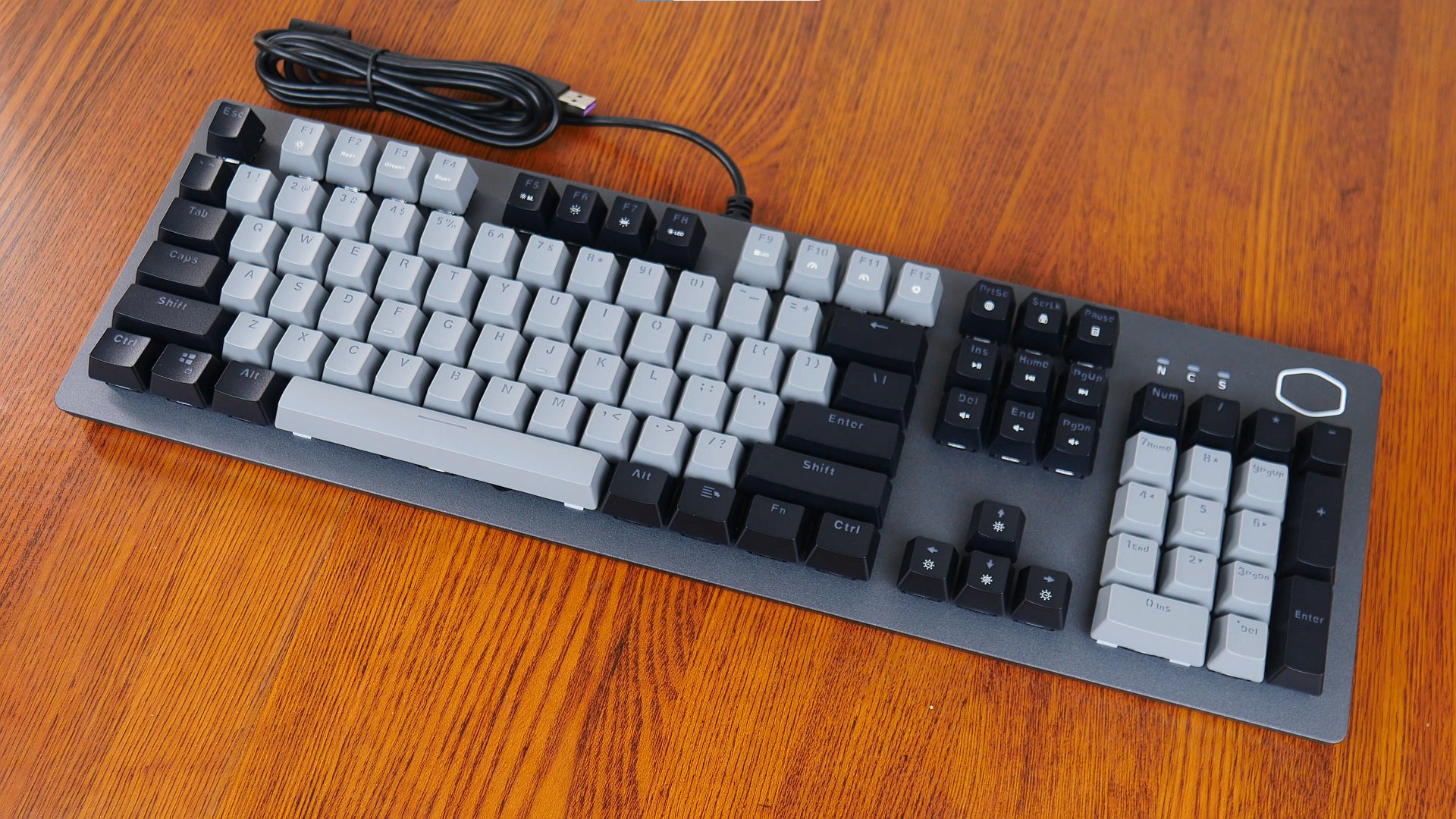 Some first impressions with the keyboard out of the box, the CK352 sports a clean-looking aesthetic that in my opinion, looks pretty premium. Given how it looks, one could probably get away with using it in business settings too.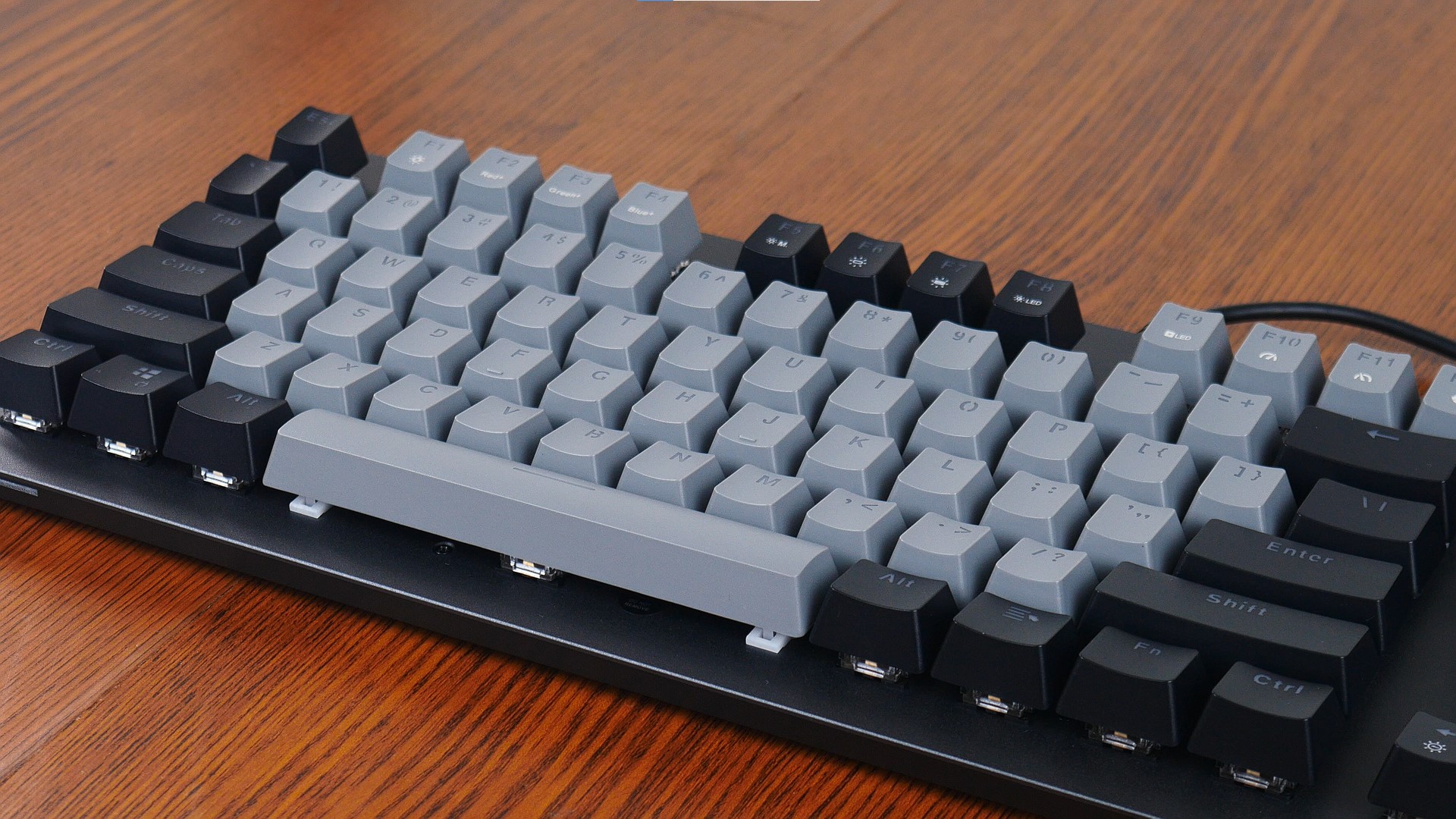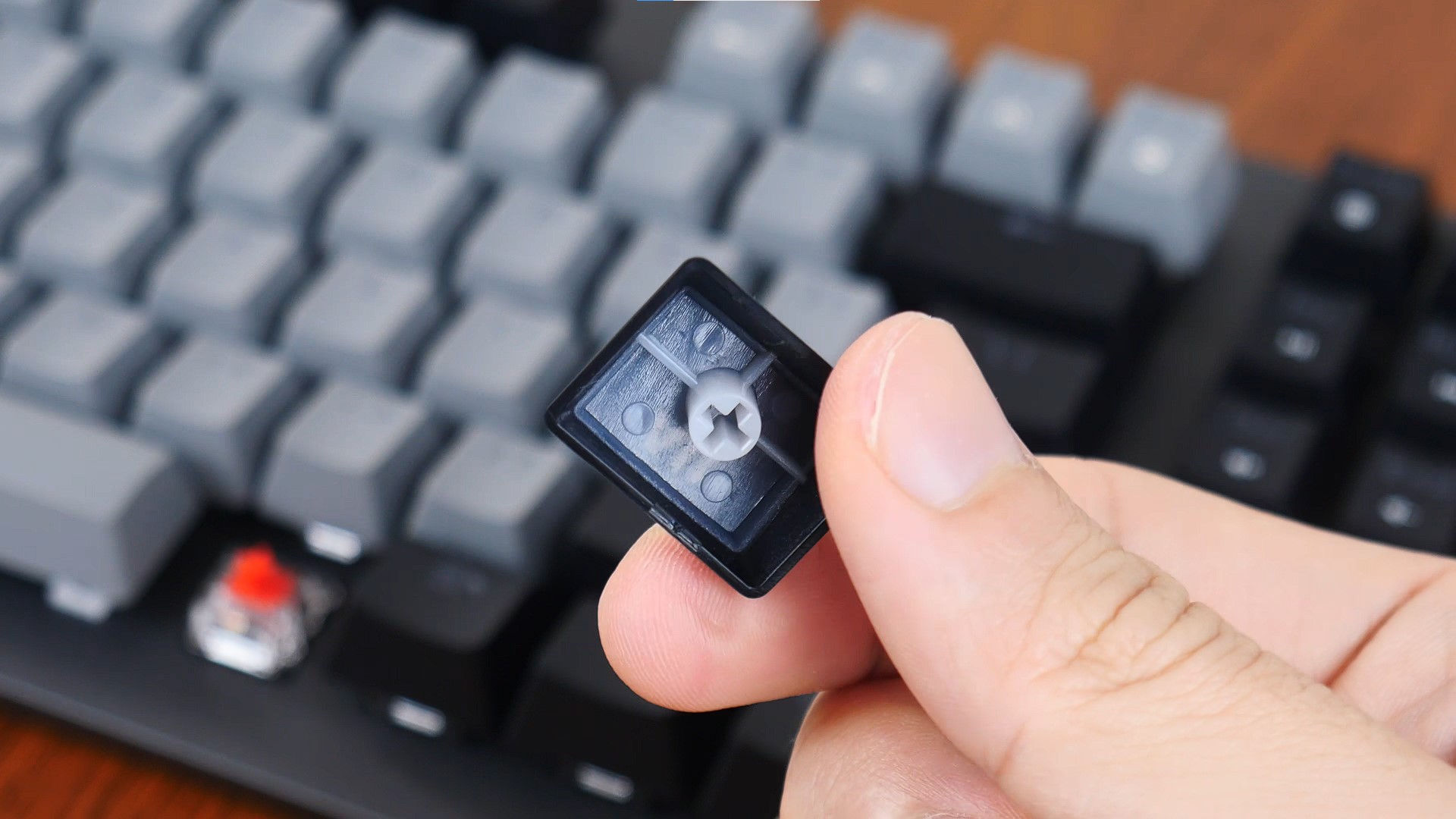 The keyboard has a modern-looking floating keycap design, with dual-tone keycaps where the letter and number keys have a light grey colour, whilst the modifier keys are finished in black. The said keycaps are laser engraved, made of ABS plastic and are double-injected, where two layers of plastic are moulded into each other, resulting in improved durability such that the keycap legends will not fade or get chipped off.
Do note that the keycap types vary according to the layout type that is specified for the CK352 - Asian and US keyboard layout variants of the CK352 come with the said double injected ABS keycaps, while other regions (e.g. UK) get laser engraved painted ABS keycaps with a UV coating instead (the CK352 featured in this article is of the US layout variant).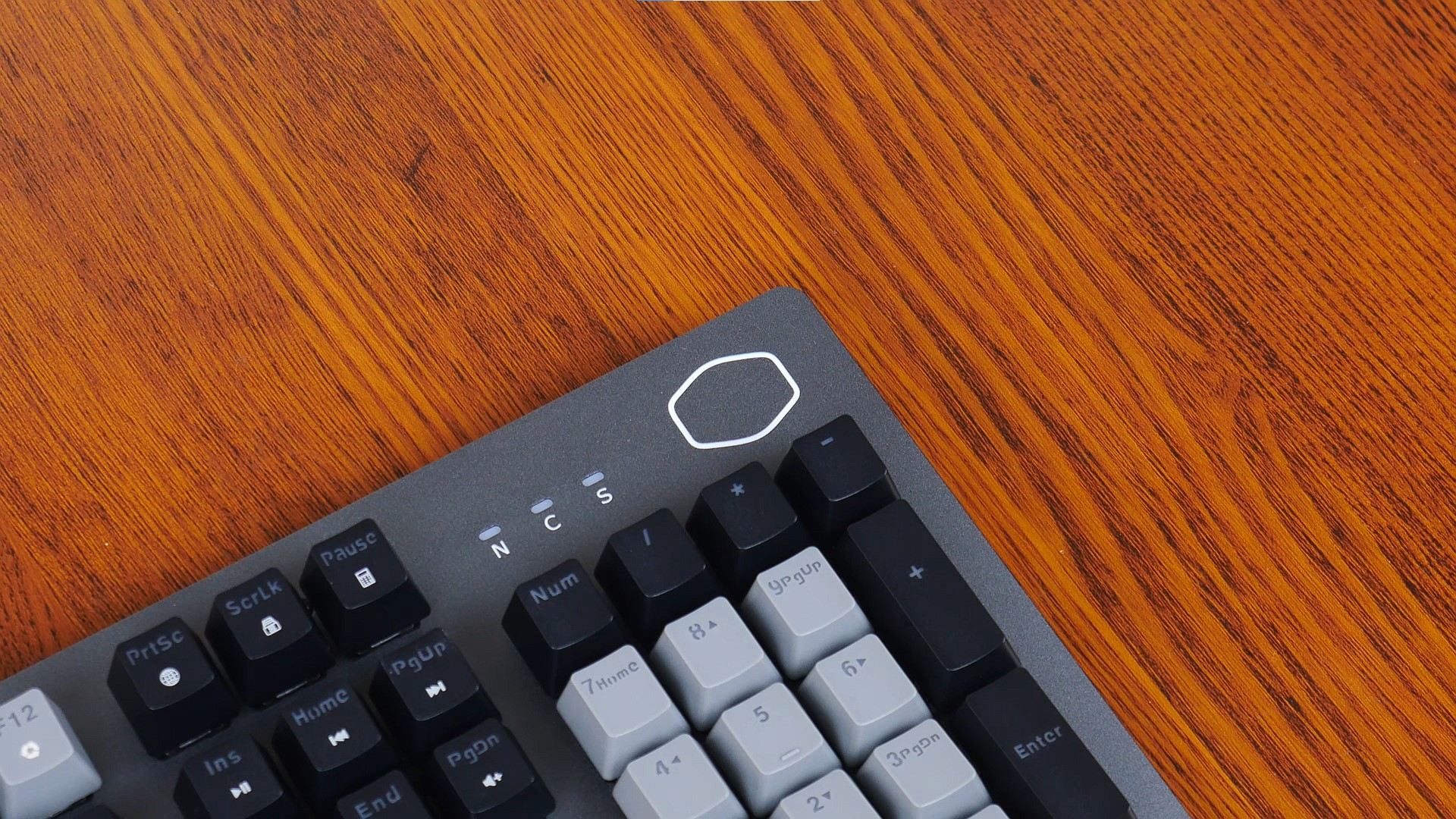 One design feature that really lends a premium feel to the CK352 is it's sandblasted aluminium top plate, which sports a grey-ish silver colour that is pleasing to the eye. In terms of branding, Cooler Master's included a logo at the top right hand corner of the keyboard, and on the whole, the keyboard's design language doesn't betray its pedigree as a gaming keyboard, that is, until the RGB backlighting is switched on.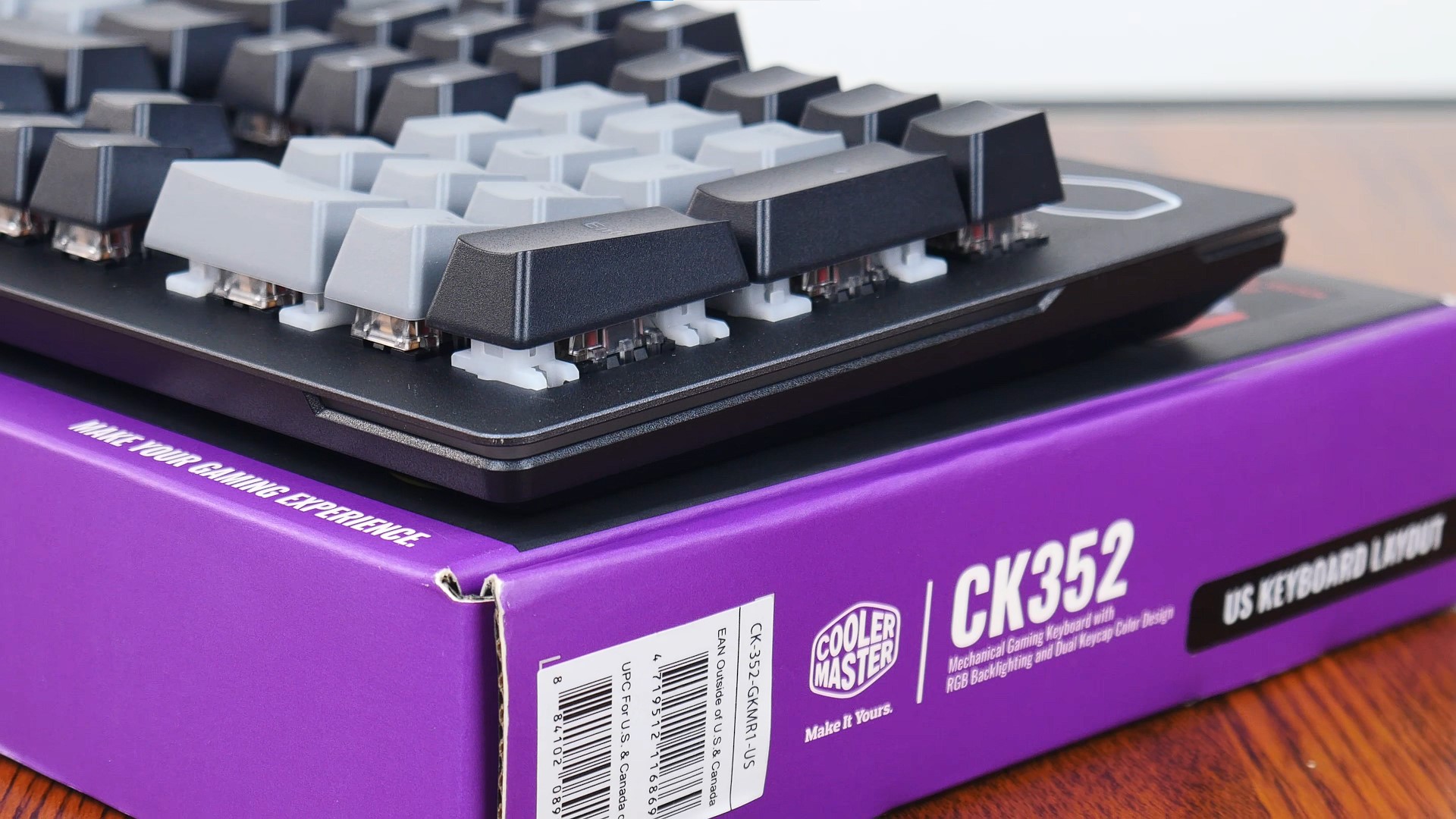 Along the edges of the keyboard are LED light bars that should help to enhance its appearance when the keyboard is plugged in to a PC.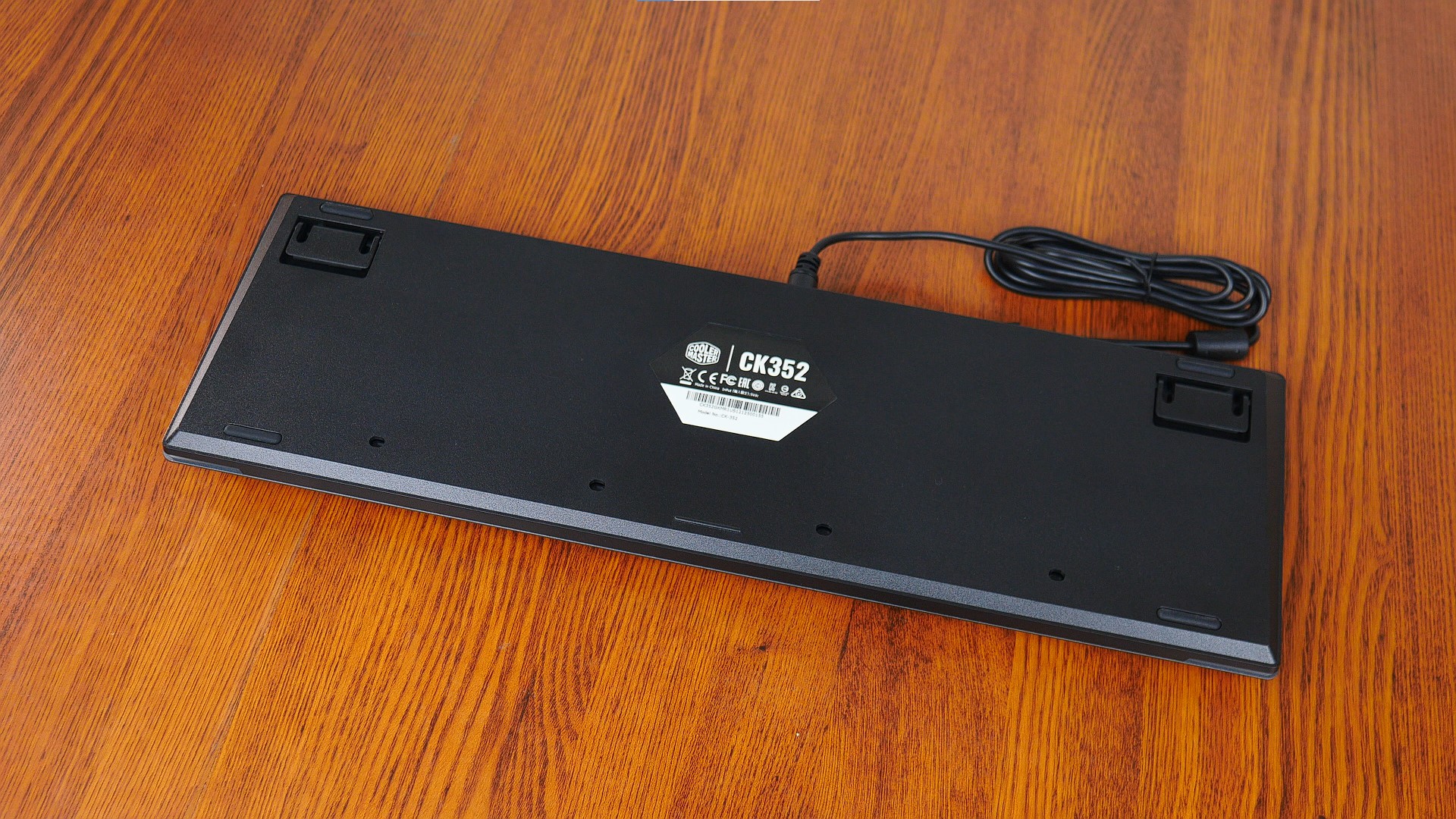 The underside of the keyboard is a black plastic affair, where we get five rubber anti-slip pads, and two plastic flip-out feet.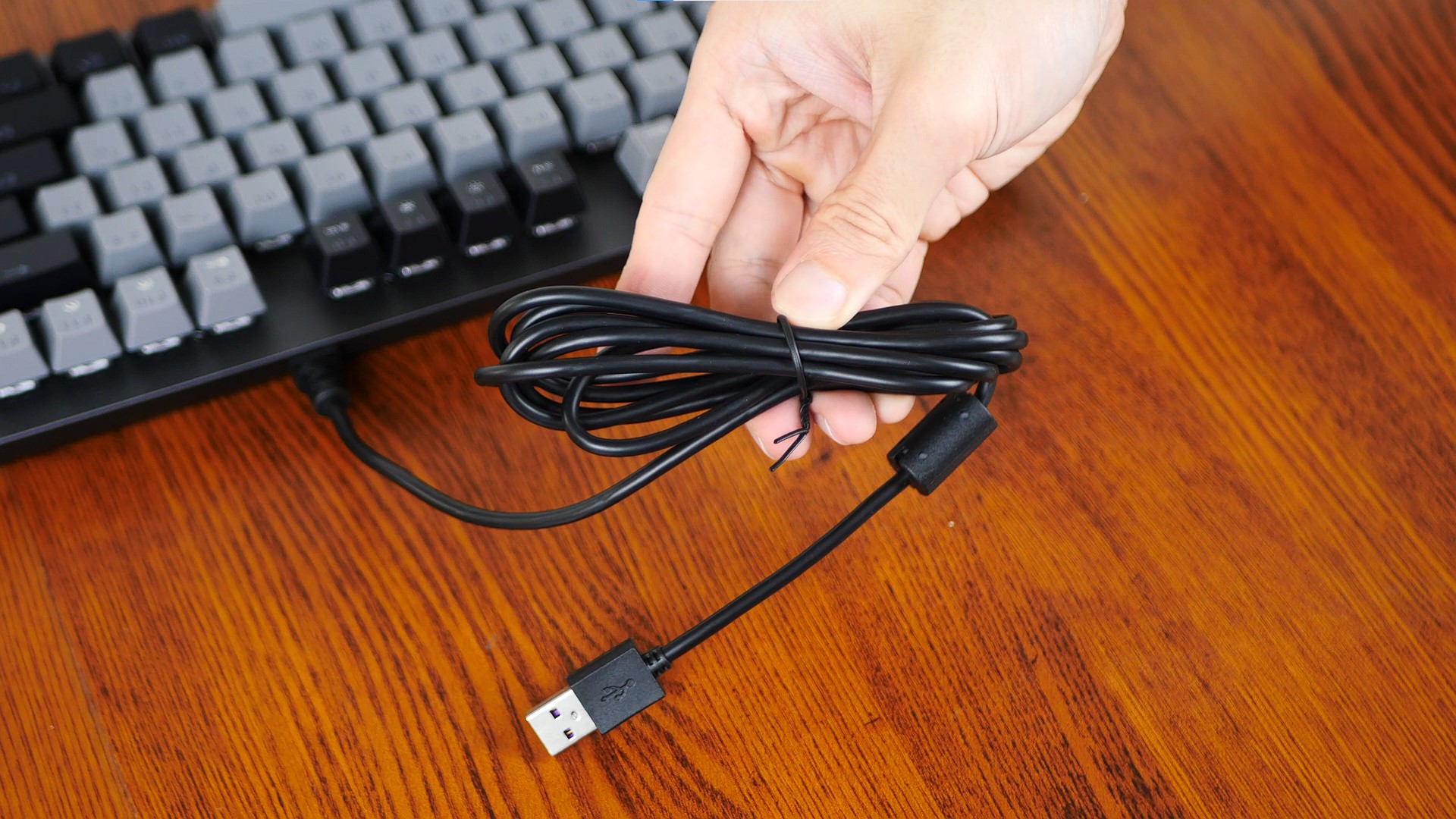 Connectivity wise, the CK352 connects to your PC via a wired USB connection, where the cable is non-detachable, and measures 1.8m in length with a PVC-coated cable.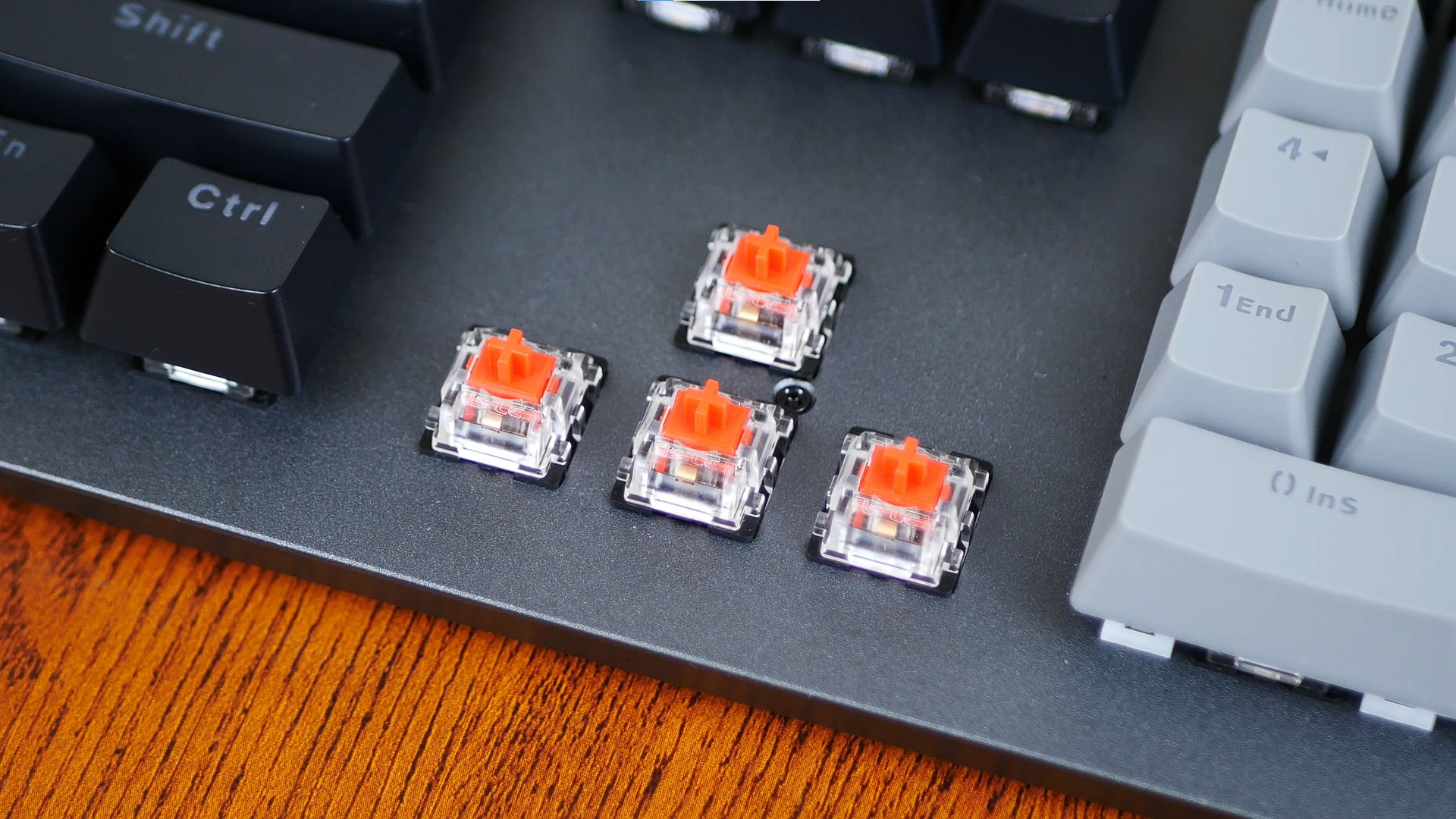 The CK352 comes with a choice of three types of keyboard switches that are made by LC - Red (linear), Brown (tactile) or Blue (clicky). For the purposes of this article, Cooler Master has supplied a CK352 sporting Red linear switches, as pictured above.
Usage Experience - RGB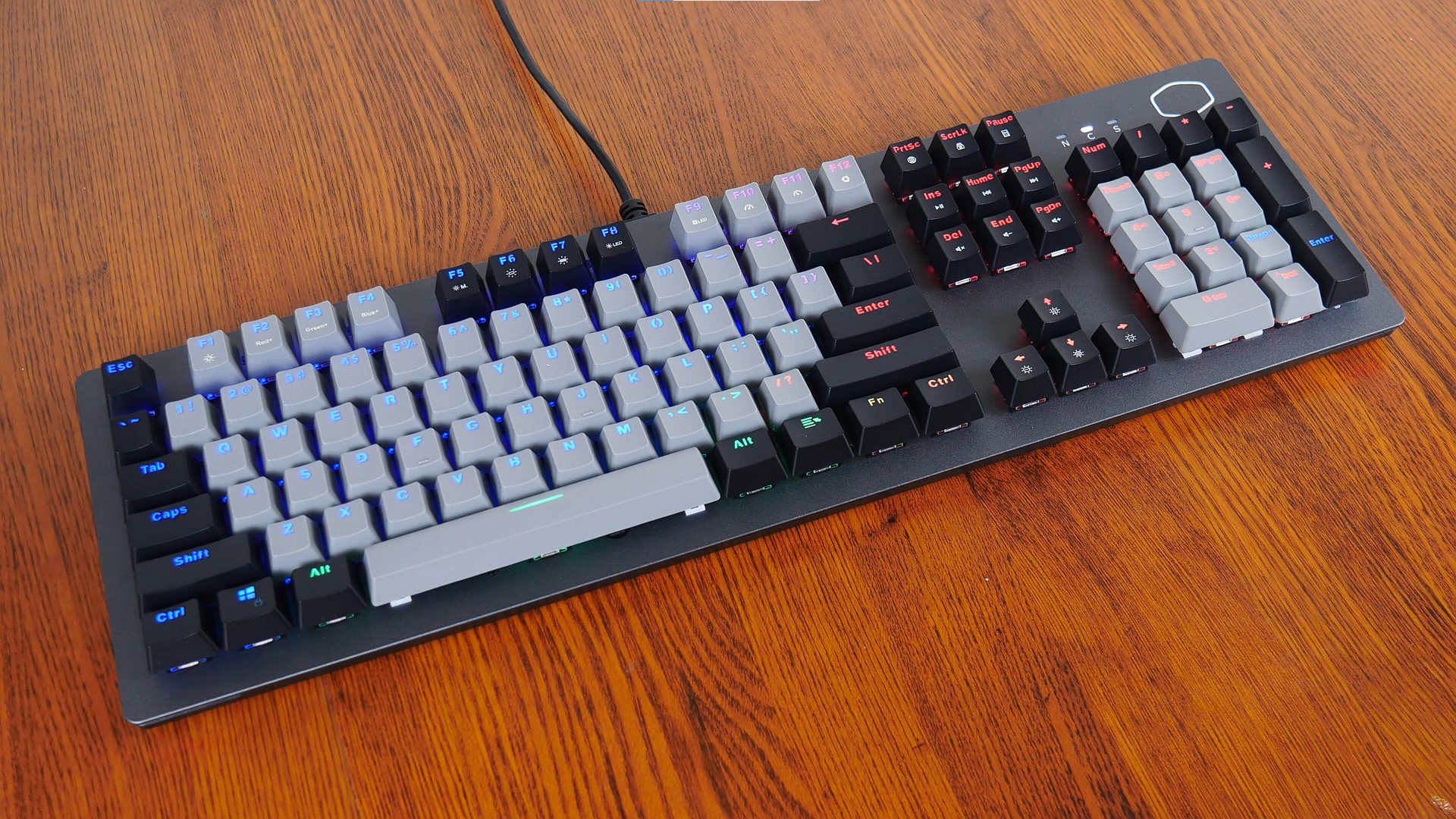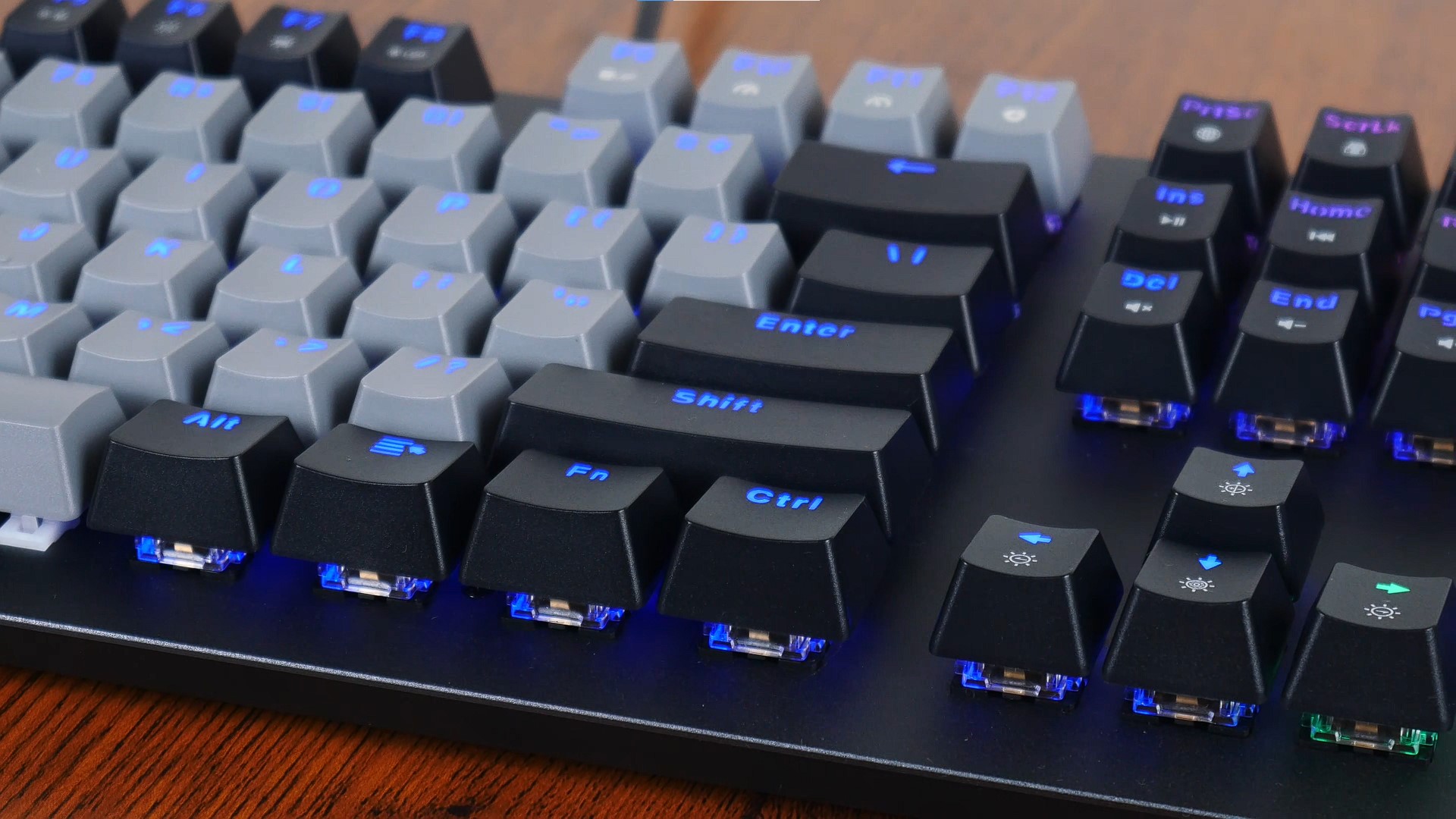 As mentioned earlier, the CK352 comes with RGB backlighting for the keys as well as on the sides of the keyboard (what Cooler Master terms "light bars"). The RGB lighting is well-executed, where we get per-key LEDs with pretty consistent illumination through the keycaps. In addition, the effect of the light reflecting off the aluminium top plate makes for a rather pleasant-looking aesthetic.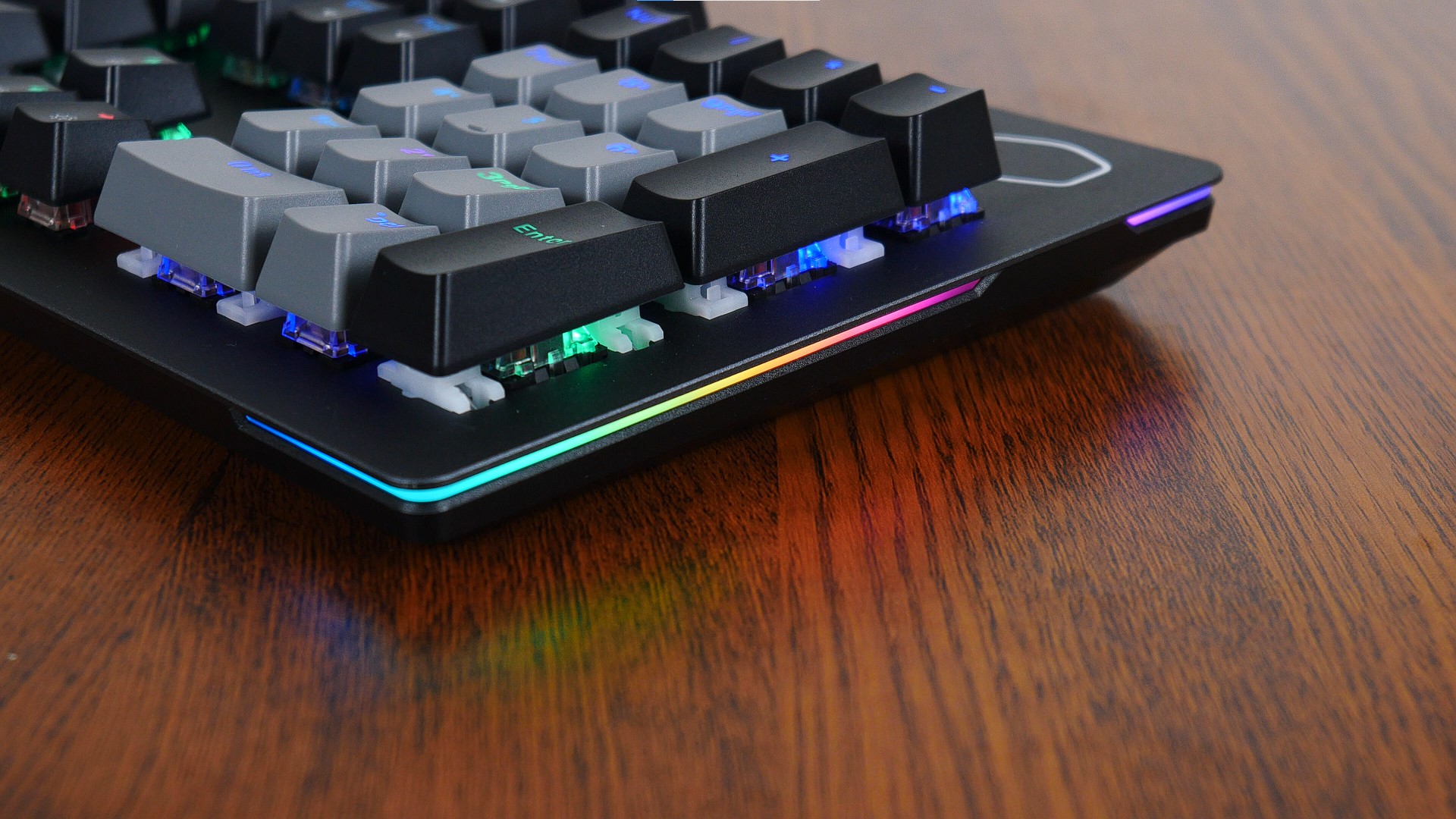 The LED light bars found on the side of the keyboard are the proverbial cherry on top of the icing, and further enhance the keyboard's appearance. On the whole, if you're a fan of RGB lighting effects, the CK352 shouldn't disappoint.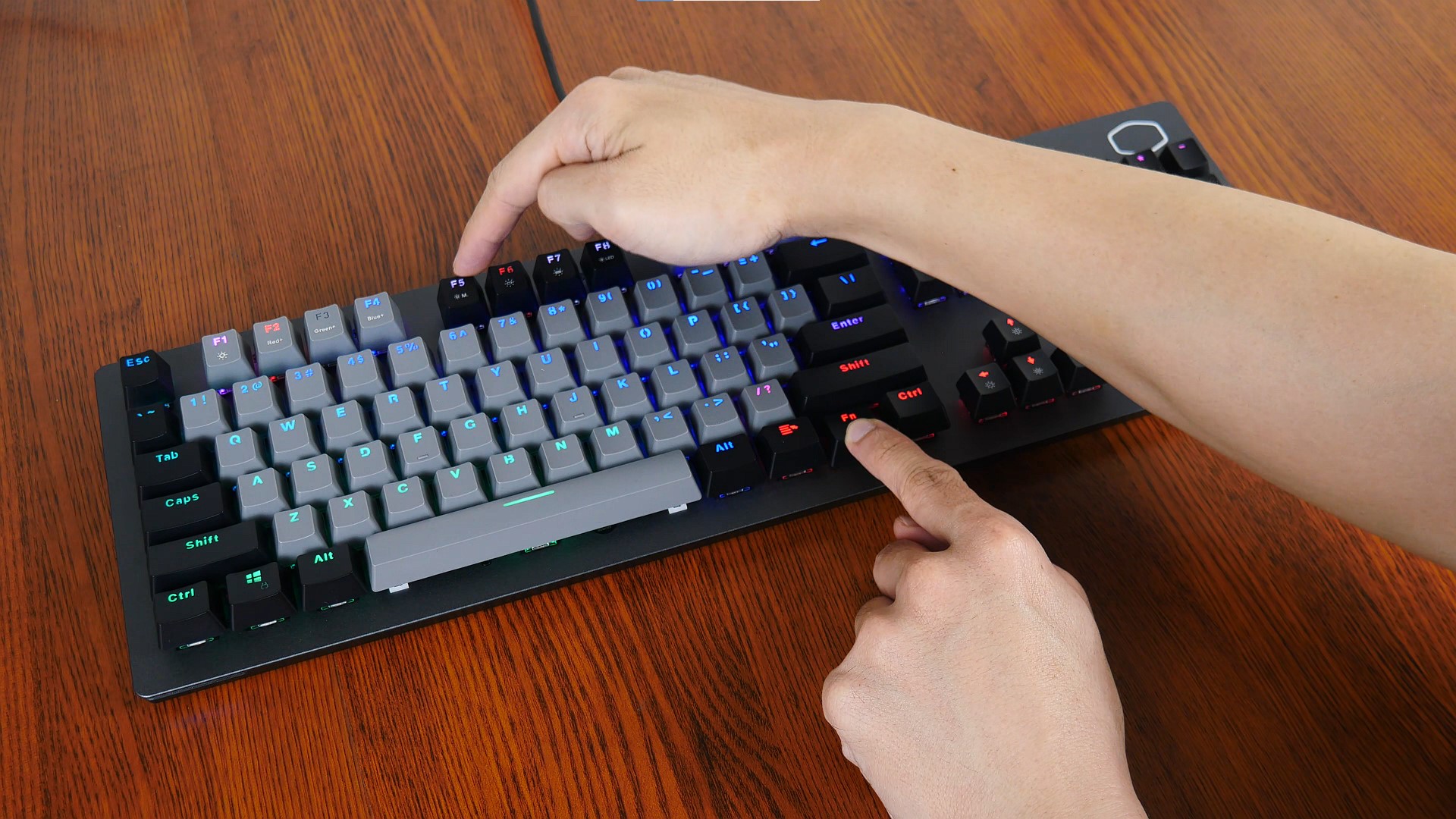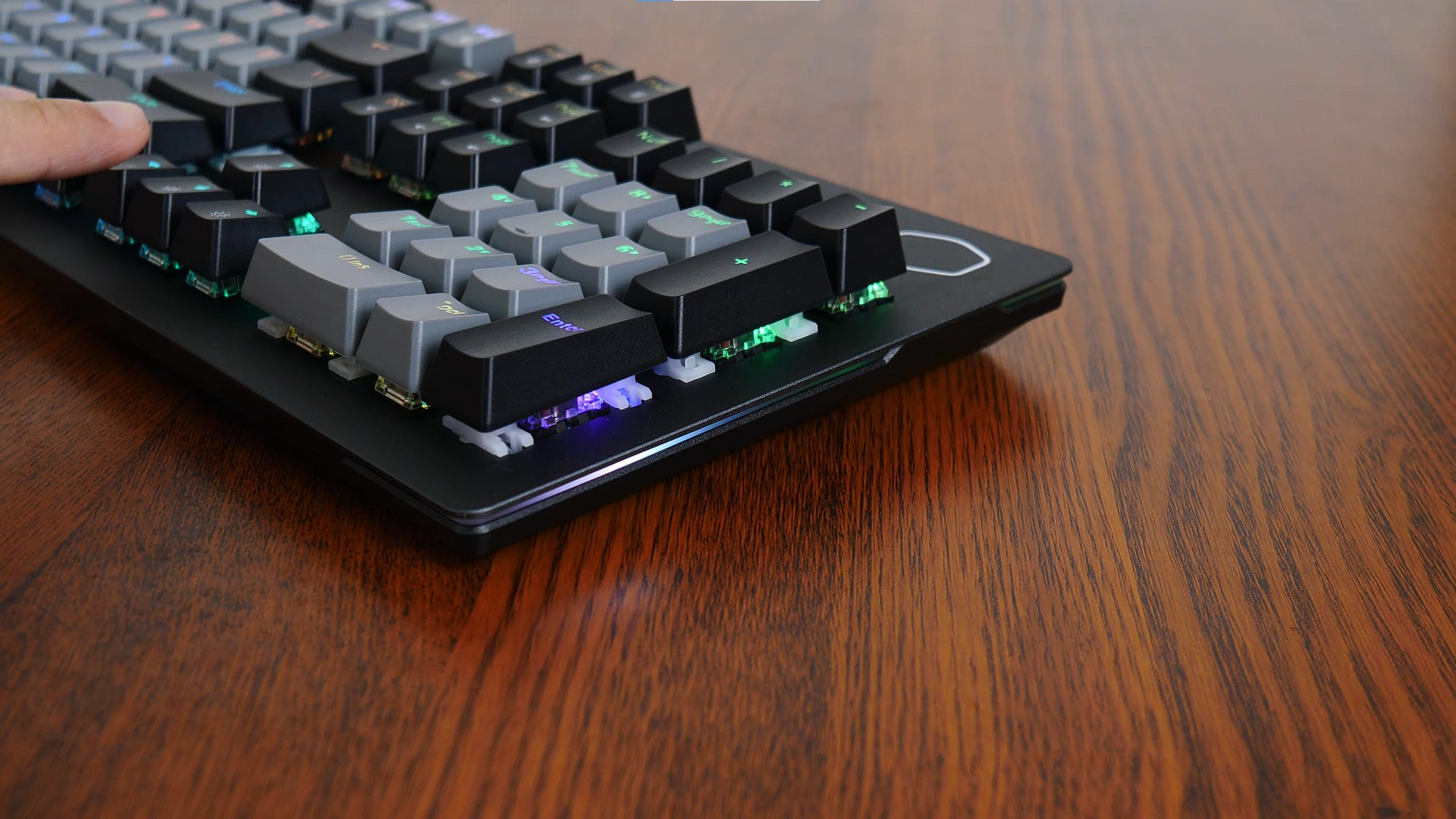 It's worth noting that the CK352 does not come with software support, where it can't be used with Cooler Master's MasterPlus software to say, create custom macros, or configure the keyboard's RGB LEDs. In view of this, customising its RGB lighting effects is done on-keyboard via a laundry list of preset keystrokes, where for instance, cycling between the RGB lighting modes is achieved by holding down the "FN" and "F5" keys, as pictured above - even the LED light bars at the side of the keyboard can be configured too.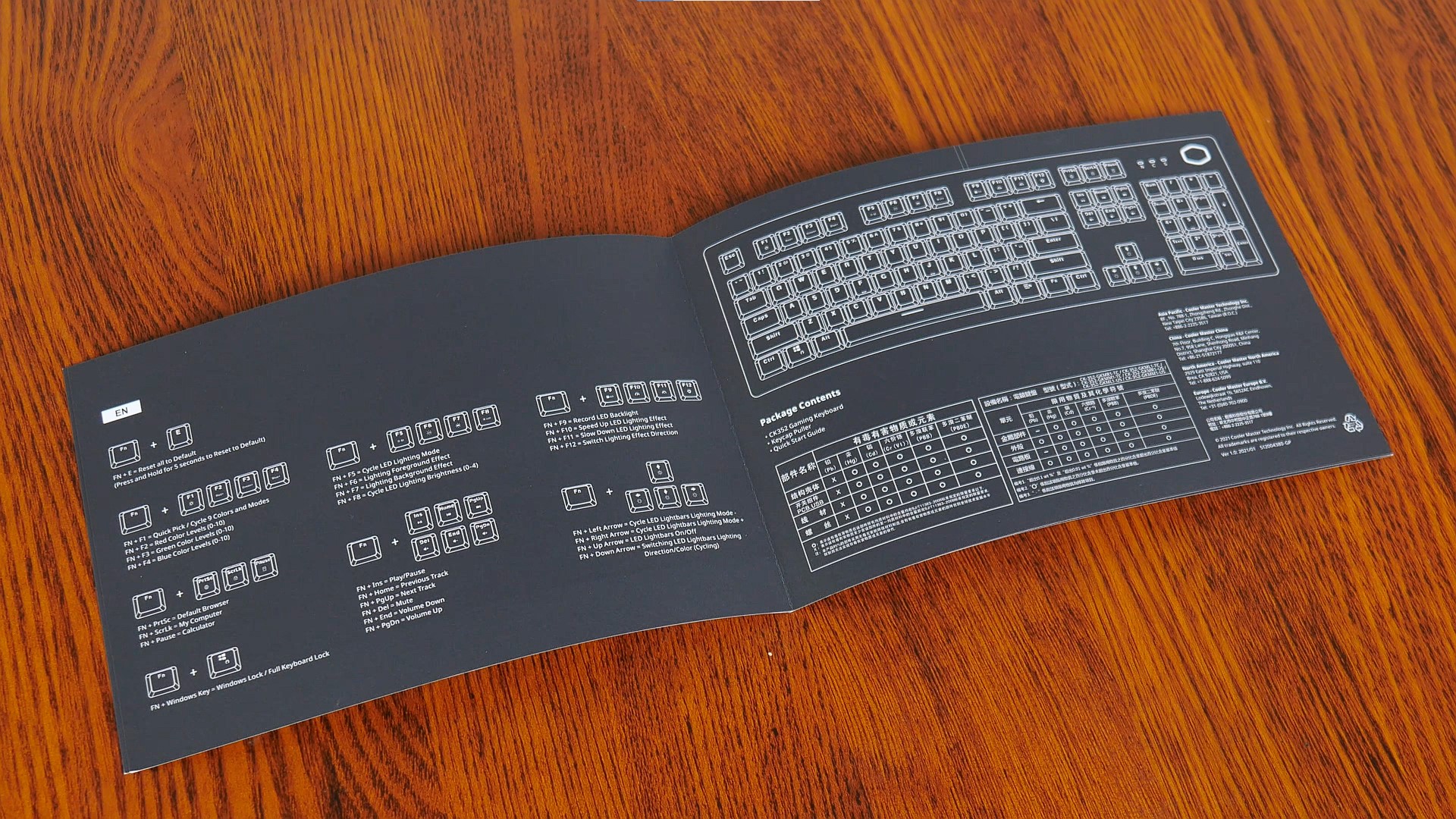 Cooler Master has included a list of all keystrokes and possible lighting effects in the user manual, which should allow owners of this keyboard to customise the lighting settings to their hearts content.
Usage Experience - Typing & Gaming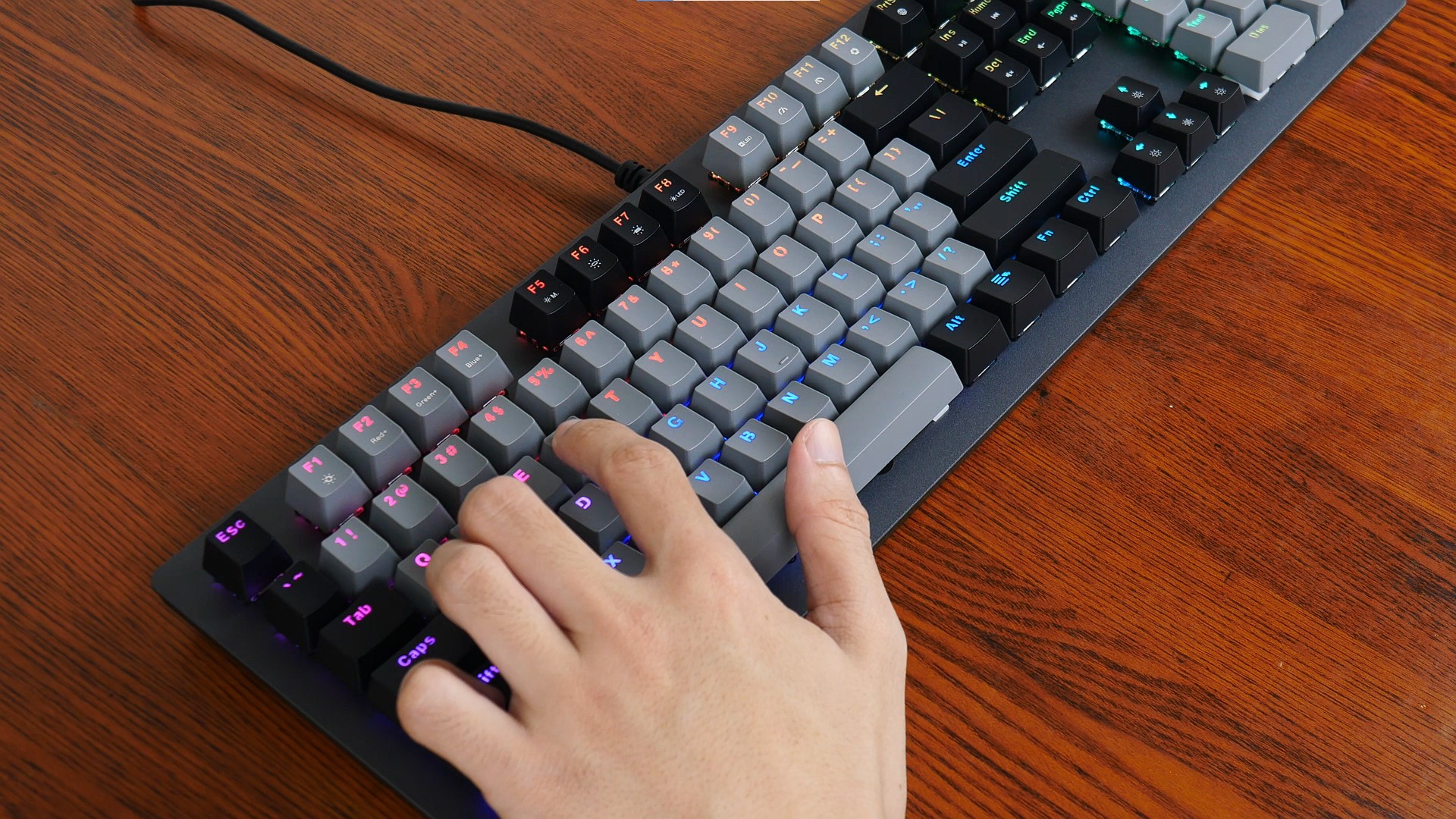 The typing experience with this keyboard is pretty decent, where it was comfortable to type on and I did not notice any keyboard flex at all. To test its gaming chops, I played several rounds of Fortnite with it, and found the usage experience pretty smooth. While I did notice some keycap wobble, it did not impact my usage experience in any way. In terms of sound profile, the LC Red switches are pretty audible, but not to the extent that I found them noisy. For an audio recording of how the Red switches sound like during use, do refer to the YouTube video review at the top of this article.
Conclusion & Pricing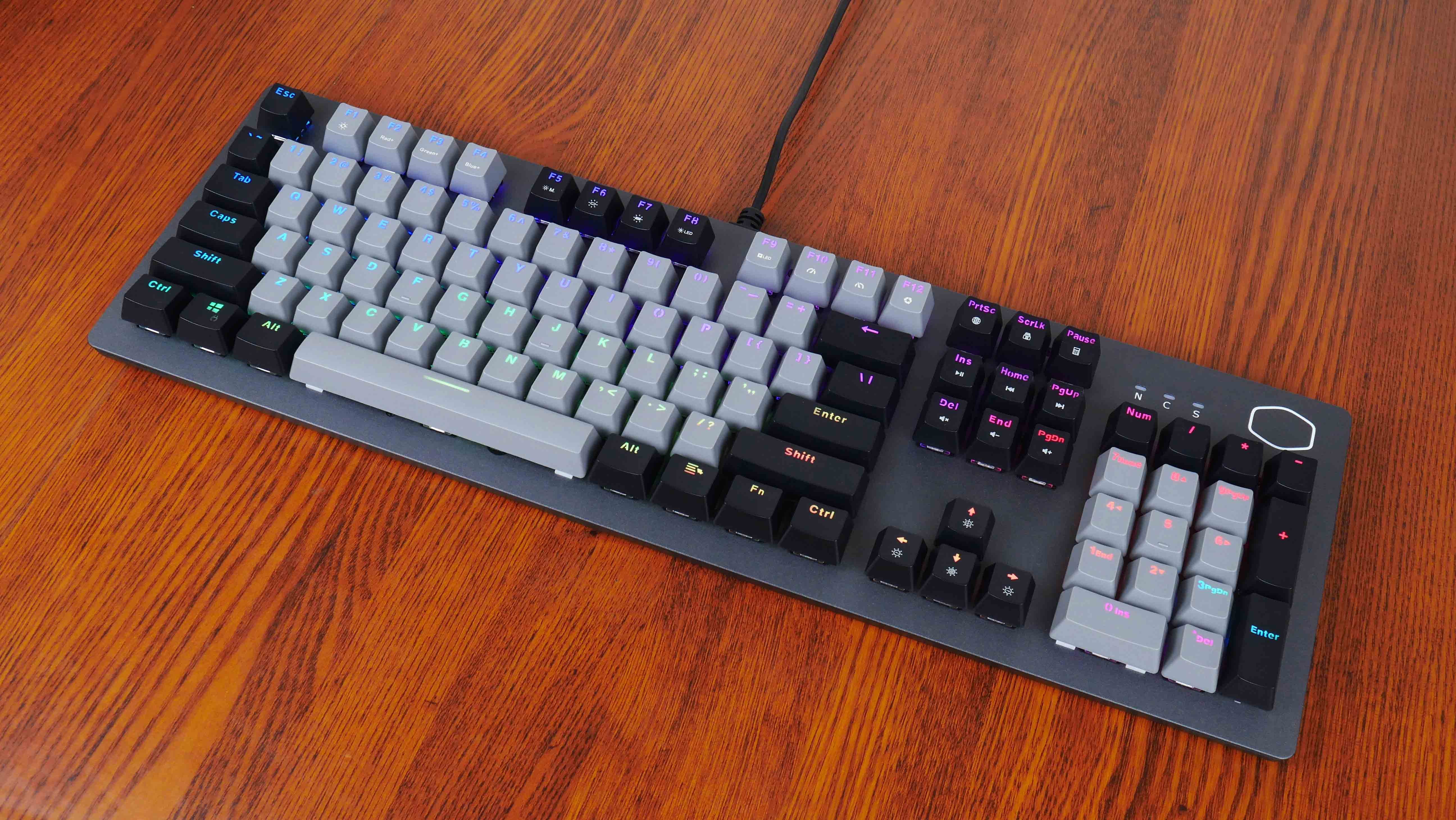 To sum up, the Cooler Master CK352 was a pleasure to use, and would be well-suited for consumers looking to make their first foray into the world of gaming mechanical keyboards. With its focus on the features that matter, it feels great to game on and looks great, especially with its aluminium top-plate, dual-tone keycaps and pleasant-looking RGB effects.
As of February 2023, the CK352 can be had for a price of around $89 Singapore dollars through offline and online retailers, which converts to roughly $68 US dollars for you international readers.
Get this gaming mouse from Amazon: https://amzn.to/3I38eUr (affiliate link)

Get this gaming mouse from Shopee Singapore: https://shope.ee/3AZZHYm7bm (affiliate link)

Get this gaming mouse from Lazada Singapore: https://c.lazada.sg/t/c.YPS9VB?sub_aff_id=alktech (affiliate link)

ALKtech may earn commissions from qualifying purchases made using affiliate links, at no extra cost to you as a customer. These commissions go a long way in supporting the platform!

The gaming keyboard featured in this article was sponsored by Cooler Master.